Bagan is an ancient archeological city of central Myanmar located in Mandalay region. Early architectural designs, religious monuments, paintings, precious murals and stone engravings define its cultural and social horizon. The famous Italian merchant traveler Marco Polo termed Bagan as a "gilded city alive with tinkling bells and the swishing sounds of monks' robes". The history of Bagan reveals that it was founded in 9th century and it served as the capital city of the Kingdom of Pagan from 11th to 13th century.
It grew in size, area, population and splendor as the educational, religious, economic, cultural, social and political seat of the empire and assumed the form of a cosmopolitan center. This is a fact that religion clearly dominated the cultural landscape of the city which can be substantiated by the presence of more than 10,000 ancient religious monuments at that time.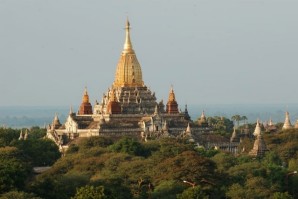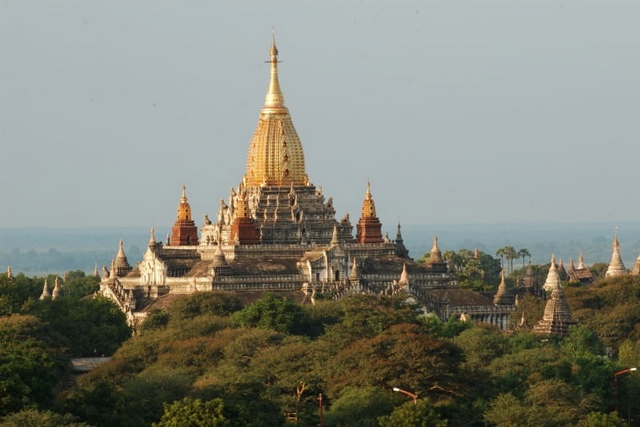 The frequent Mongol incursions ultimately resulted in the collapse of Bagan Empire in 1287 which indirectly affected the Bagan city and struck a heavy blow to its magnificence and majesty. The city lost its preeminent status just to never regain it again in future when in 1297 it ceased to be the capital of the country.
Nevertheless it still continued to bear religiously revered place as a pilgrimage destination. However, the main attention of the pilgrims remained focused around some prominent temples only which left other hundreds of temples unattended and abandoned. Earthquake might be a potential threat to the city because it is slightly situated in an active fault zone and has fallen prey to earthquakes resulting in severe irreversible damages to historical temples.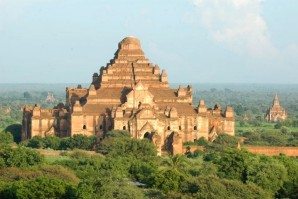 The period of 1990s witnessed some efforts by military government and UNESCO to restore the beauty and grandeur of religious places of historical nature with a view to make Bagan an international tourist destination. These efforts drew appreciation and criticism at the same time, however restored the past glory of the monuments to a great extent but in a modern perspective.
UNESCO hasn't included Bagan in the list of World Heritage Sites despite the fact that it is a hub of the glory of past on the account that during the process of reconstruction and rehabilitation these monuments were built in an unrealistic manner which is a way different from the real historical constructions.
Although Bagan is a historical place which offers a window to peep into the glory of past yet it was not enough to draw the attention of international tourists if we compare with neighbor countries. However this Treasure Island still an attractive place for world travelers with the legendary remains, and as a good news – starting from early 2013, the number of visitors are double up. With keep track of right movements, in the near future Bagan will have international tourist arrival to the level which it is truly deserves.
TNK Travel Team
---