It is really fun to visit a country by inspiring with things that related to the place. A cordial emotion is work on the behind of this desire. People feel close to a country when they wear the clothing or buying a souvenir that encouraged the charm of the places and this trend become a part of tour. To fulfill this desire many boutique houses are launched in a country and they obviously showing a country's traditional things mixing with modern fashion.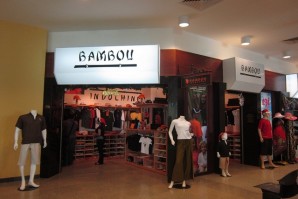 Many night markets in Cambodia offer same things souvenir and quite boring for travelers. I would like to present a list that you might want to visit to see the Cambodia souvenir in different way.
Like other's country Cambodian boutique shop "Bambou Indochine" is a respective clothing company of Cambodia which features the sights, beauty and sounds of Cambodia on their cloths. It is a well-known in Cambodia and tourists for their bamboo fiber clothing.  Every visitor has a deep desire to buying a bamboo fiber suit as a souvenir from here while visiting in Cambodia. Rich collection of clothing for men, women and children. With four boutiques in Siem Reap and another two in Phnom Penh City. There is a say about Bambou "Quality you can trust even when you get home".
Another worth to visit boutique brand is "Smateria" for unique and colorful shape of dresses, hats, bags and other collection. They are truly showing the power of women as a slogan with recycle things. Their classic and famous collection is Bag made by fishing net. With over five shops throughout Cambodia, don't miss your chance to witness their creativity.
A native Khmer man came back to Cambodia after 30 years abroad and set up a boutique called "Garden of Desire" at Alley Passage near Pub Street of Siem Reap. A series of silver jewelry can be found there. Once you step in, you will feel like a princess inside the Treasure garden. Garden of Desire is a definite place in which to set your heart free.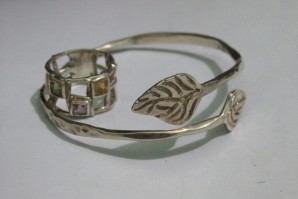 A fragrance home "Senteurs d'Angkor" will blessed your days in Cambodia with their line of scent. A tour within their workshop will be blessed your holiday mood. They offer aroma products as well as lemongrass tea, balm, etc.  
After wondering the Angkor Wat beauty of Art, you could witness how Khmer artisan are amazing at "Artisan Angkor" where you could get the most exclusive quality of Cambodia Silk and Arts or Handicrafts. Being one of a must visit place, Artisan Angkor present deep insight into the remarkable skilled workmanship of traditional handicrafts in Cambodia.
Now you may have a question how to find them, but it is so simple – just ask a tuk tuk driver and they will bring you there. In Siem Reap all these boutiques are around Old Market area, so you could visit these shops while you are on walking tour.
TNK Travel Team
---