Living like a local in a Vietnam package tour is pretty compelling to experience as it lets you gain some insight into the Vietnamese's real life. Don't hesitate to know how to have this experience.  
Eating like a local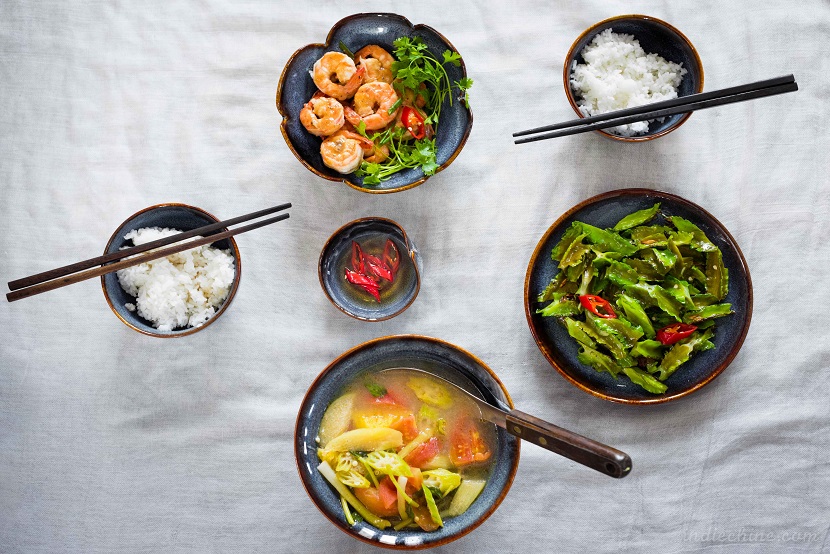 They must sufficiently prepare three different dishes enjoyed with rice
Just like other cultures in the world, Vietnamese people also have three meals for one day, but there are exciting features from each of the meals, distinguishing it from that of the other foreign regions. This is, no matter how simple the Vietnamese people's meal is, they must sufficiently prepare three different dishes enjoyed with rice. Normally, the first important dish is a type of braised meat or fish to ensure the protein for their health, the second one is a bowl of soup, and the last is a glass of fried or boiled vegetables. The indispensable part to perfect the meal is a kind of sauce, e.g. sour and sweet chilli fish sauce. As for drinks, they prefer soya milk, beer, cane juice, and herbal tea.
Surely, what you will be curious about is why the Vietnamese people want such a meal while they are always busy with their business. To be honest, it is a feature in the Vietnamese culture dating back a long time; from the past until now, the family meal with different dishes has been put in the center and considered as a way to keep the family's happiness. There is nothing greater than that all family members gather, enjoy the meal while pleasantly talking to each other. For those who desire to live like a local when they arrive in Vietnam, a hint for them is that experiencing at homestays is the best way to live like a local in Vietnam as well as get a deep sense of this cultural feature.
Staying like a local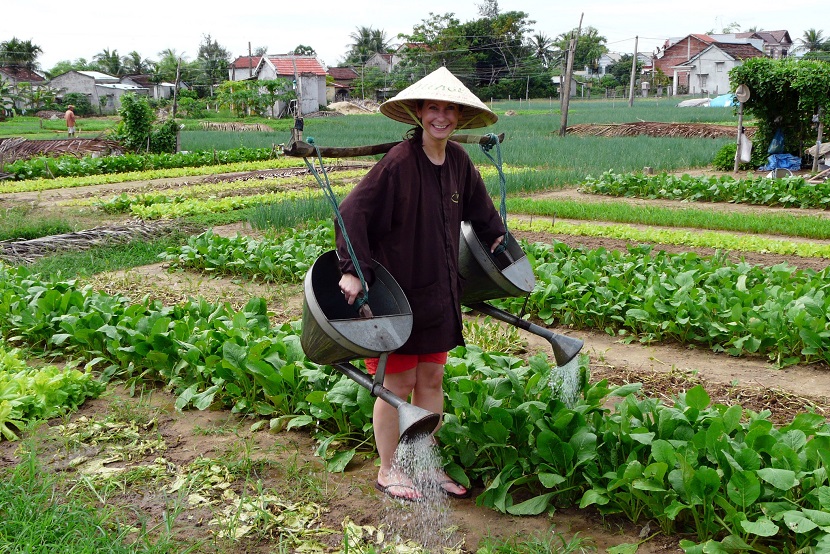 Experience the life of a local
Vietnam is depicted as a green country prone to agriculture and horticulture, so its unique features are closely associated with farming activities and tenuous farmers, gardeners. Then, to truly experience the life of a local, it is believed that you should leave far away from bustling big cities and stay in the peaceful areas, e.g. the Mekong Delta. Having a homestay in the proximate of the Mekong River is absolutely ideal. What you can gain from this choice of staying may be fascinating insights in the locals' life, ranging from the way they work to earn their daily life, keeping their cultural traditions to exposing their spiritual life. If possible, traveling to the country in special occasions or festivals will blow your mind to new and stimulating things.
Besides homestays, hostels are regarded as a good choice if you would like to live like a local in Vietnam. This is also a cheap form of accommodation when it is far away from noisy and hustling cities. You will easily get access to the idyllic life of innocent farmers as well as learn about charming and simple things from their life even within a tight budget.
Traveling and shopping like a local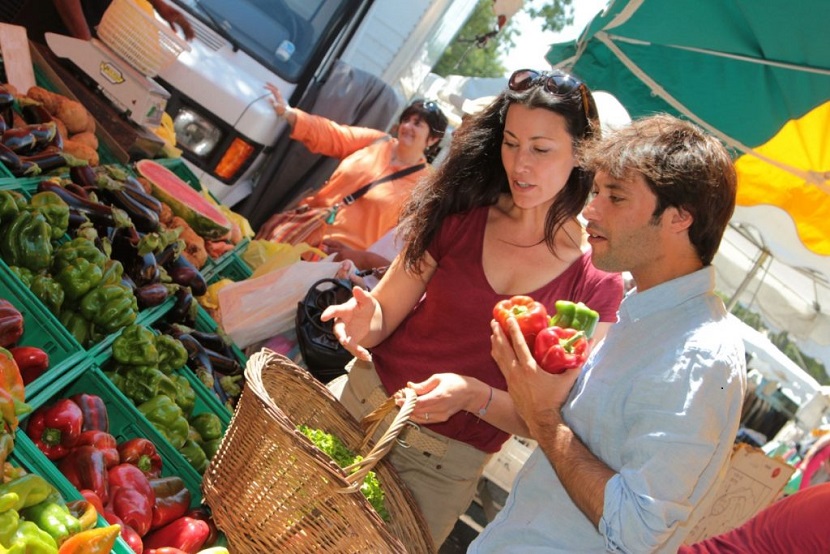 Bargain like a local
Regarding public transport in big cities, you will not have to worry about anything since there is more than one type: buses, xe om (motorbike taxis), grabbike, or taxicabs. Even you can ask for a private van from some travel agent. Especially, it is easy to travel by bus around Hanoi Capital, Da Nang City, or Ho Chi Minh City as the blog how to take a bus in Saigon. However, ever wonder how to get to and get around rural areas where the public transport is not common at all? Don't get anxious as two big bus stations in Ho Chi Minh City (Mien Dong and Mien Tay) are where you can find bus lines of your expectation. Meanwhile, asking any local for showing you how to travel in the countryside is always welcome, and even they can transfer you to your destination for free if both of you are the same way.
When it comes to shopping in Vietnam, what is supposed to be the most special element is the art of bargain. You will shop like a local in the case that you are successful in bargaining some possible products in the market. To do that, learning some useful sentences for travel in Vietnam is certainly the first necessary step.
---