For those who are interested in museums worth visiting in Hanoi when they are on a trip to experience the ancient beauty of the Vietnam's capital, a few following recommendations are so great that there is no reason resisting a Hanoi city tour consisting of those historic spots. What are you waiting for? Get started with the first place: Vietnam Museum of Ethnology.
Vietnam Museum of Ethnology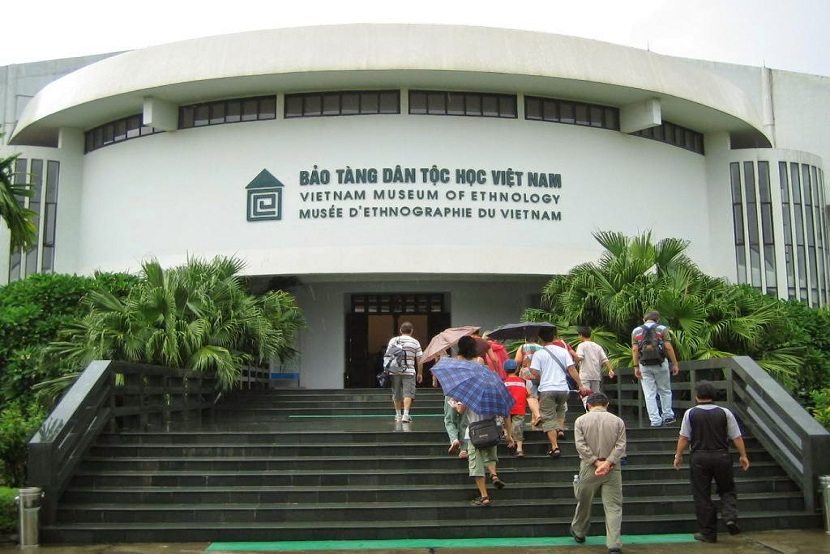 Vietnam Museum of Ethnology
Just 7km from the heart of downtown, Vietnam Museum of Ethnology is where international tourists are probably put into anthropology as well as learn more about 54 officially ethnic minorities in Vietnam. Paying a visit to the museum, the tourists will be astonished by the excellent collection of artifacts, tribal art, objects closely associated with the Vietnam's ethnic communities, and especially examples of their traditional architecture. It is possible to assert that this largest museum in Hanoi capital is worth a visit since it is the best approach to the multicultural society of Vietnam. The most remarkable thing here is that it features both outdoor and indoor decorations. While we can gain the valuable understanding from the indoor exhibition, activities outside are set up to kick back.
Book now: Hanoi City Tour price from $36
Vietnamese Women's Museum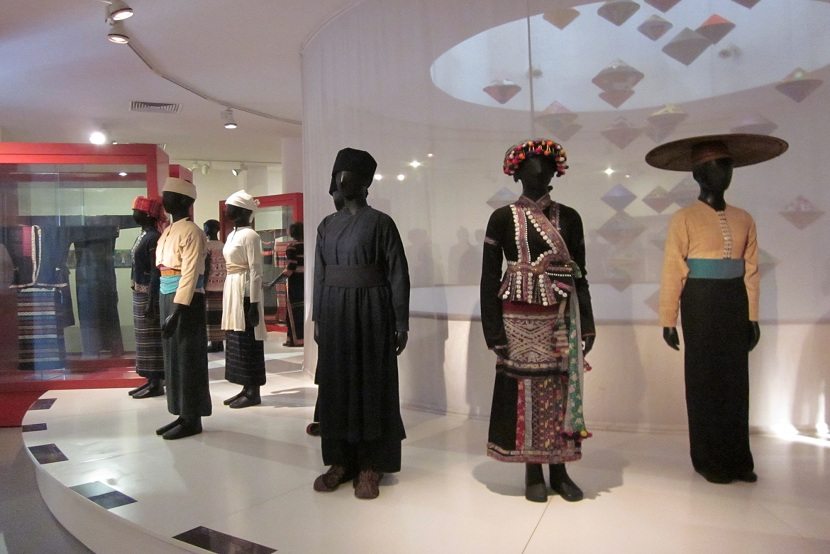 Vietnamese Women's Museum
A Hanoi city tour will be more valuable with a visit to Vietnamese Women's Museum. The landmark is indeed among museums worth visiting in Hanoi since it is where tourists can know about the role of Vietnamese women in the society and culture, and especially their great contribution to the nation's triumph during the wartime. Through the visit, the answer to the question "why have the Vietnamese women become national heroines?" will be exposed in the tourists' eyes. It will be a brilliant collection of posters, costumes, fabric motifs of ethnic minority groups, tribal basketware, etc. Those exhibitions are scattered through five floors and easily reached by elevator.
Hoa Lo Prison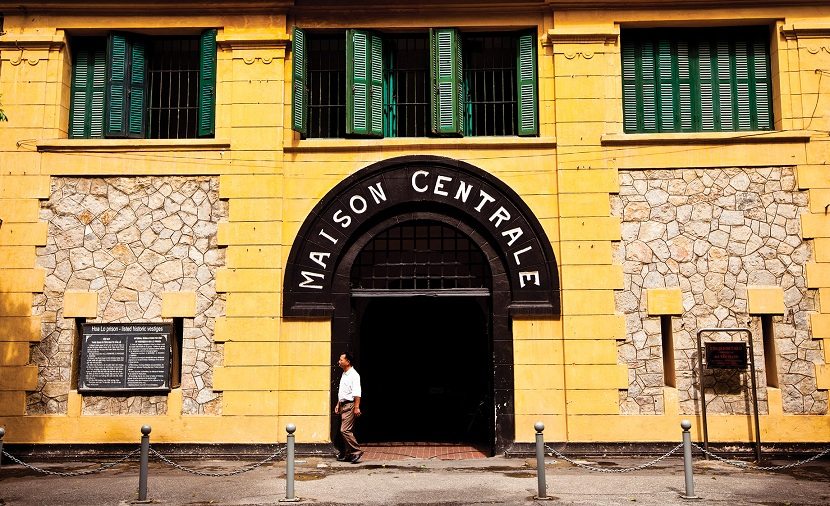 Hoa Lo prison is one of the interesting museums worth visiting in Hanoi
There are a few phrases used to translate this prison's name into English, such as "Hell's hole", "fiery furnace", and "stove", yet how the site is called is not as important as the historical factors behind it. Constructed between 1886 and 1898 by the French with the aim of capturing political prisoners who struggled for the country's reunification, Hoa Lo has carried a historic meaning reflecting the endurance and persistence of Vietnamese revolutionaries through gruesome tortures from the enemies. It is known that the prison used to be the horror of many renowned revolutionaries and General Secretaries of the Communist Party during the French colonial era, such as Nguyen Luong Bang, Hoang Trong Mau, Phan Boi Chau, Luong Van Can, Le Duan, Nguyen Van Linh, Truong Chinh, etc.
Vietnam Fine Arts Museum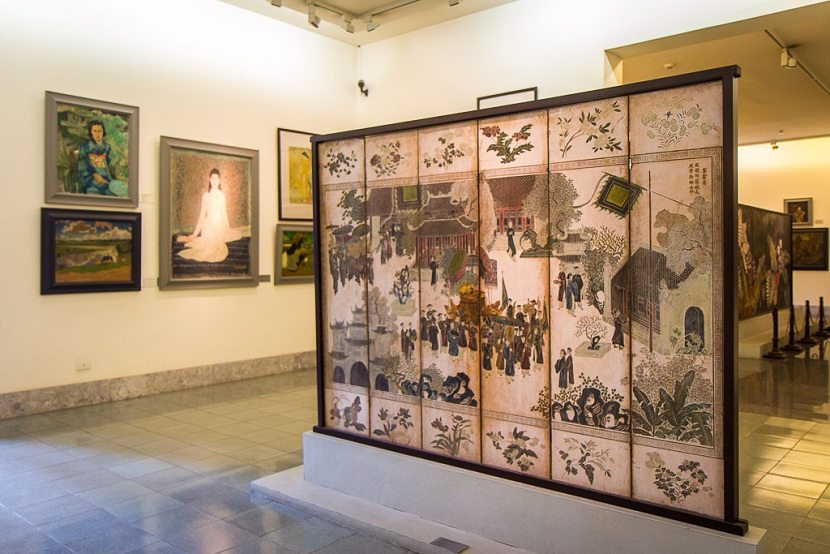 Vietnam Fine Arts Museum
Crossing the street from Temple of Literature (Van Mieu-Quoc Tu Giam) is Vietnam Fine Arts Museum – one of the museums worth visiting in Hanoi. Obviously, you will gain an opportunity to visit the museum if experiencing a Hanoi day trip. Positioned in the Vietnam's capital, it displays outstanding fine arts of Vietnam through different historical ages. In the 1930s, this was a girl school where Indochina high-ranked officers studied, and until 1966 it was set up to be Vietnam Fine Arts Museum with the purpose of keeping Vietnamese artistic essences, some of which are found in paintings, lacquers, and ceramics. Some were created by artists during the Postwar period, while many of the collections date back to the pre-historic and feudalism time.
Vietnam History Museum
Vietnam History Museum
Established in 1926-1932, this site was at the beginning named Louis Finot Museum by the Ecole Française d'Extreme-Orient. However, after Vietnamese Government had taken control, it was changed into Vietnam History Museum and open to the public on September 3rd 1958. Despite having the area of 2,000 square meters, it brings visitors the huge amount of precious historical information about the Vietnam's chronological sequence, ranging from the prehistoric time to the period of Declaration of Independence read out by the President Ho Chi Minh.
Book now: Ha Noi Full Day City Tour by Cyclo price from $47
Ho Chi Minh Museum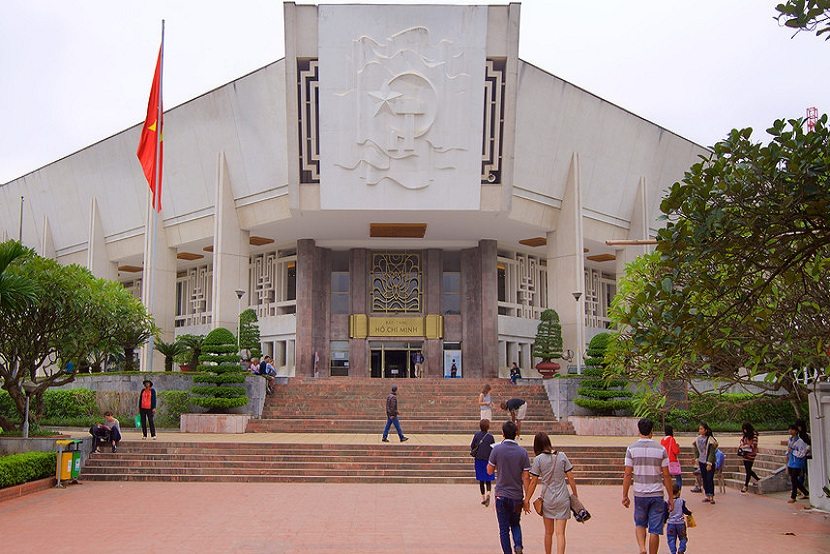 Ho Chi Minh Museum
The last museum worth visiting in Hanoi for Hanoi City tour is Ho Chi Minh Museum. Placed in the Ho Chi Minh complex, the museum will be reached while you visit One-pillar Pagoda, Ho Chi Minh mausoleum, War Memorial and Ba Dinh square. It is dedicated to the president Ho Chi Minh as it is designed as a lively overview of his life divided into eight historic periods from his childhood to youth. In other words, there is a collection of gifts, artifacts, and miniatures related to the president's life and political ideals.
Interested in booking a similar day tour yourself? Check out TNK Travel "Vietnam day trips"
---