As you know Yangon is one of the green city in Asia, there will be a good numbers of gardens and park can be found in town. Among them Kandawgyi Park is the romantic spot for every evening with magnificent view and atmosphere where you might want to spent the quality time.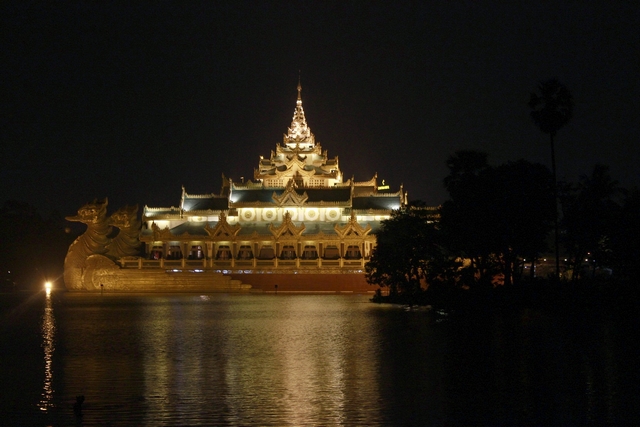 The Kandawgyi Park is surrounded by a Lake – Inya Lake which is the biggest lake in town and connecting some different part of Yangon. A small entrance fee will apply for visiting Park. You must notice that Kandawgyi Garden has many islands and it's not attaching all from one to another. Some islands are linking with long and wide wooden bridge which is so nice for walking or jogging. Entrance fee to one island or one side is not the same for another entrance. So make sure you get in from the right entrance which is the main entrance with Shwedagone pagoda view.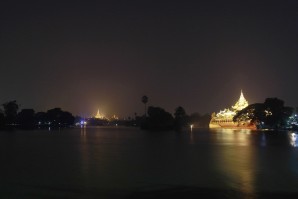 Near the main entrance, there is the wooden big terrace where you can sit and enjoy the sunset or to get the cool breeze passing through the lake before you. You could see the five benches for sitting, but most of the evening, it's occupied with some people already. You could wait for a couple of minutes, and then it will be your turn to sit and relax.
There will be a couple of snack & drink shops available from a light French fried to big meal dinner. Kids running around with ice cream is the popular appearance you would see in the Park. There is also placed a amuse playground for children as well.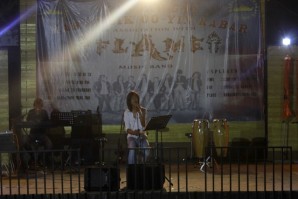 At the edge of one island, there is a huge concrete royal Barge which is anchored in the Royal Lake. The construction is famous for wedding reception for local couples and nightly cultural show dinner for foreign travelers. The sun rays above the Royal Barge is so gorgeous and stunning. Additional charges will apply if you want to go inside; you might not regret for not visiting there as the value is nor worth.
Every Friday to Sunday night from five thirty to nine thirty pm, there is a Live Music Band playing. It is relaxing as well as amusing your mind. You can ask the song you want to listen which is great occasion to try.
With the path, the lively surrounding, the cool wind and nighty beauty, the Kandawgyi Lake is all about evening you might love most.
TNK Travel Team
---