Although Vietnam is a small country in the world map, it owns plenty of fabulous landscapes and seascapes which appeal to lots of nature and beauty lovers. The following amazing mountain passes in Vietnam are supposed to be wonders you should not lose out on.
Read more: Top 5 most beautiful bays in Vietnam
Ma Pi Leng Pass – Ha Giang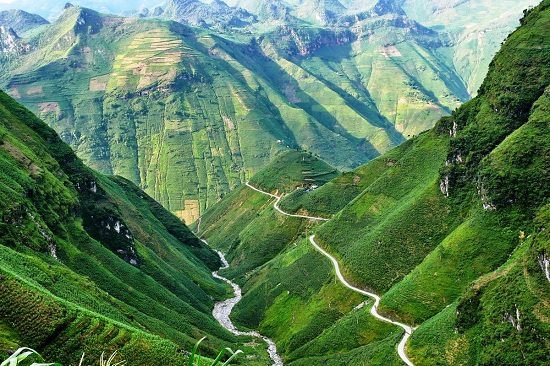 With the impressive height above sea level, which is about 1,200 m, Ma Pi Leng lasting in 20 km is considered as one of the most amazing mountain passes in Vietnam. Having this wonder is possibly a valuable gift the Creator brings for the S-shaped country. It connects some areas with each other like Ha Giang city, Dong Van and Meo Vac district, creating a bendy and dangerous road crossing from a mountain to another. That's the reason why Ma Pi Leng is called the king of the most hazardous passes in Vietnam.
Book now: Northern East Discovery (6Days / 5nights) price from $438
O Quy Ho Pass – Lao Cai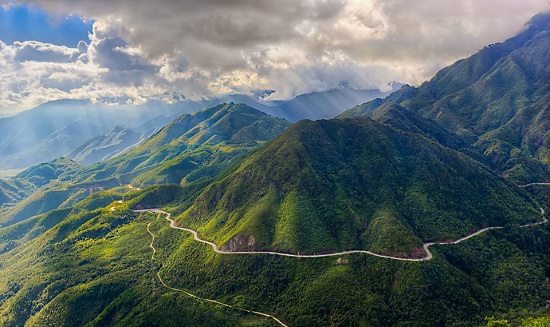 O Quy Ho stretches in 50 km and supposed to be an extremely large challenge for drivers and even bikers to go past. In spite of being depicted as a picturesque road, O Quy Ho will bring tourists a fear when they feel be driven through a bridge whose one side is a deep and dark abyss, and the other one is steep cliff. Nevertheless, a try at climbing to the summit of the pass (about 2,000 m) will actually be an awesome feeling which you have never got before; it's a feeling of floating in the sky and reaching the horizon.
Khau Pha Pass – Yen Bai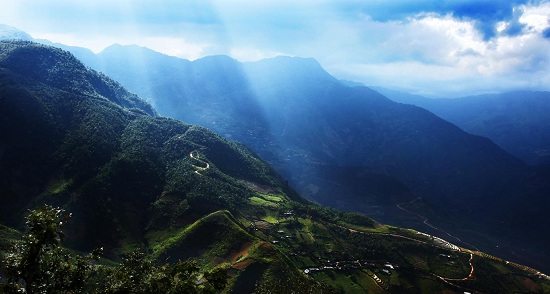 Another amazing mountain pass in Vietnam, you will feel afraid when mentioning its name is Khau Pha. In fact, it is listed in the most dangerous roads in the highland, making many people and especially foreigners eager to explore it when they have a package tour to Vietnam. Crossing the highest mountain Khau Pha Peak in Mu Cang Chai, Khau Pha Pass looks steep and especially has the vague shape on foggy days. What makes it more hazardous is that there is no warning or traffic sign here.
Pha Din Pass – Son La, Lai Chau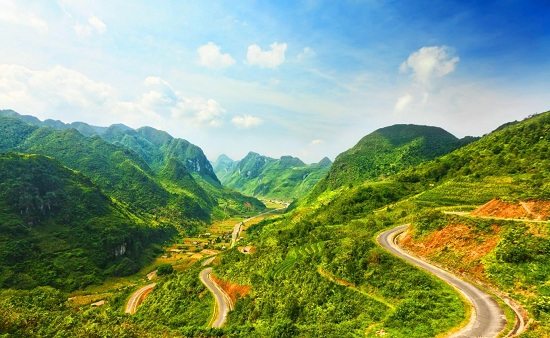 Lying in Ta Phin Plateau, Pha Din Pass is 32 km long and has a hazardous terrain. Like many other phenomenal abysses of Vietnam, Pha Din is called naturally designed to have the sloping cliff at one side and a deep abyss at the other. Besides, there are also lots of hazardous curves around the mountain; therefore, Pha Din along with Ma Pi Leng is referred to as the most frightening passes in the Northwest.
Book now: The North West Loops 7 Days price from $598
Hai Van Pass
Mentioning provinces of the Vietnam's middle, people immediately think of Hai Van Pass – one of the most frightening passes of Vietnam while it's also a main road to connect the north and the south. Nevertheless, there is no reason to deny that it is the most magnificent natural picture Mother Nature gives Vietnam; let's imagine how truly beautiful it is as one side is mountain, and the other is sea. It's true to call it "Cloud Pass".
---