Thinking of visiting the kingdom of wonder – Cambodia? But not yet decide how many days you should spend in the sensational ruins of Angkor and Royal Palace of Phnom Penh? Here are some tips that might help for your travel planning.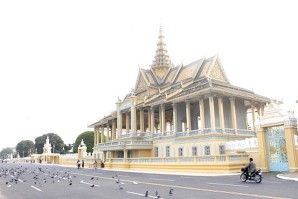 Kingdom of Wonder
As the top list, the magnificent Angkor Wat tour is a meaning of visiting Cambodia. A small circle is the most famous sightseeing for travelers with very limited time frame, which will fit within a day to go around. Start the day with stunning Angkor Wat Temple, then go inside Angkor Thom Ancient City through South Gate to witness Four Face Bayon Temple and the Terrence of Leper King and Elephants' Terrence. Depart the ancient city from West Gate and proceed to Ta Prom Temple where you can see the giant tree deep-rooted and covered the temple. Sunset at East Mebon Temple or Bekheng Temple and culture show dinner and called a day. This is ordinary temple trip for tight scheduled travelers, some even make half day visit and enjoy the sunset over looking at Tonle Sap Lake and floating village.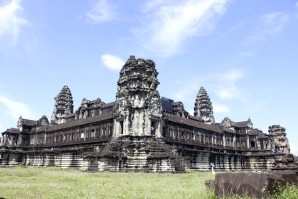 Kingdom of Wonder
If you have two day or three, would like to suggest to pass by the Rolous Group of Temples where you will see the architect differences from Angkor Wat Temple. If you are staying third day in Siem Reap, make a trip to hidden temple of Kbal Spean or Beng Mealea Temple. If you love to swim and feel the rain forest waterfall, Kulen Mountain is the spot for a day out combine tour with Beanteay Srey – Temple of Beauty.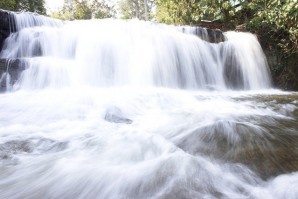 Kingdom of Wonder
A cycling tour in Siem Reap beyond is also enjoyable moment in Cambodia, you can't express the feeling you might get and loved it. Don't worry for your night out, Pub Street area is always welcome till late or early morning of the next day.
A day trip in Phnom Penh is more than enough, the jade pagoda on the Silver floor tile which inside the Royal Palace is the most popular site and if you are enough strength to witness the killing field, Tuol Sleng Genocide Museum is the place where history is proven. Mekong Riverside is the best place to chill out at any time whether its day or night.
If you have an extra day or two in Cambodia, SihanoukVille Beach is the most suitable place where you can lay down on the white sand while hearing the sound of the sea. Asian seafood are abundantly available and you will feel the freshness. It's worth to spend a night or two in SihanoukVille.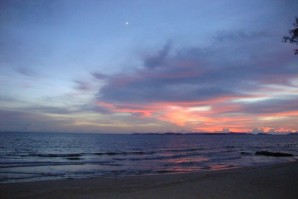 Kingdom of Wonder
Khmer people love to help the travelers, so don't hesitate to ask the Q if you are facing trouble in directions. Most places allowed free to grab the city Maps and some guide books as well as magazines what is happening in town recently. Cambodia has awesome night markets, epic temples in Angkor Area, operating royal palace and some of the most beautiful beaches in the Asia. Don't forget to enjoy the tuk-tuk riding and to catch the Khmer peoples' smile from their heart. Have a nice trip!
TNK Travel Team
---