The small island on Don Kho, 17 kilometres north of Pakse on the Mekong river, is home to Saphai village (Ban Saphai), which is renowned for its silk weaving and provides an excellent opportunity for a day trip or overnight stay from Pakse.
It was settled by a group of families from Attapeu hundreds of years ago and today there are 44 families living on the island, officially making up a total population of 396. Their traditional Lao-style houses ring the island which can be easily circumnavigated in a couple of hours. The houses are all on stilts providing a cool space beneath where just about every family spends the day spinning thread and weaving fabric by hand — when they aren't cultivating local crops of corn, watermelon and rice.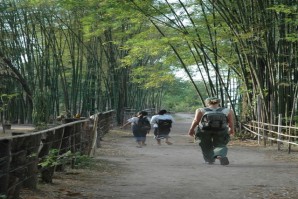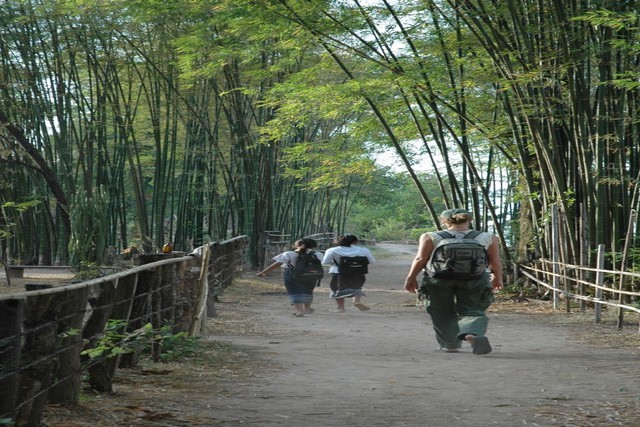 It's frequently visited by tour groups and the islanders are well-used to visitors, though they have a surprisingly light touch when it comes to hawking their wares and a great sense of humour about being the object of so much attention. Looking around the island today, it's hard to believe that it was the administrative centre of the area for a decade during the 1800s under French colonial rule, before the centre was moved to Pakse. Don Kho also provided a safe and convenient location for docking French ships, though the old administrative buildings are gone now save a few stones here and there.
Tours are available, which cover weaving and the history of the island, but we found it was a great place to visit independently, to stroll around a bit and chat with the locals. You can also stay overnight — one of the families will put you up for a nominal fee, and you'll have to kick in for meals.
TNK Travel Team
---