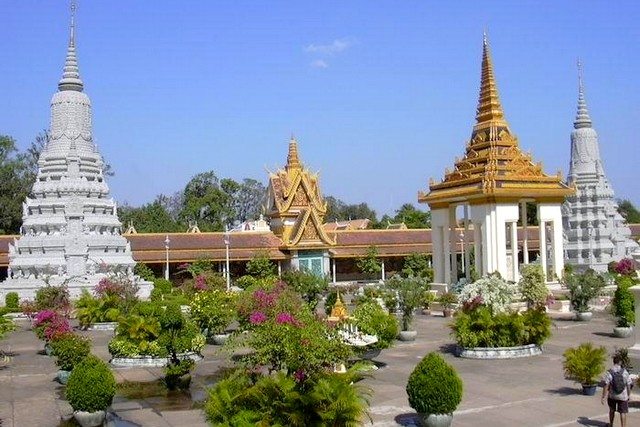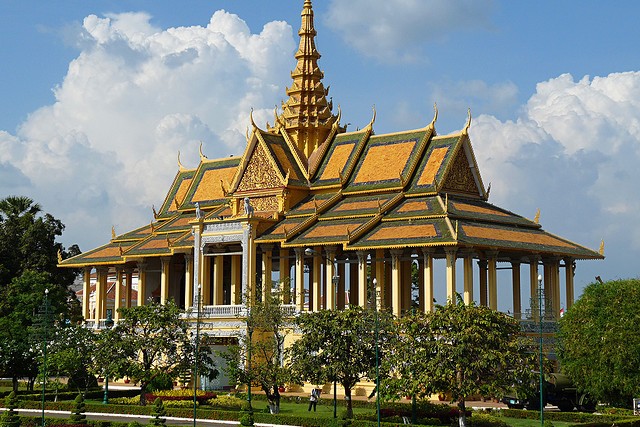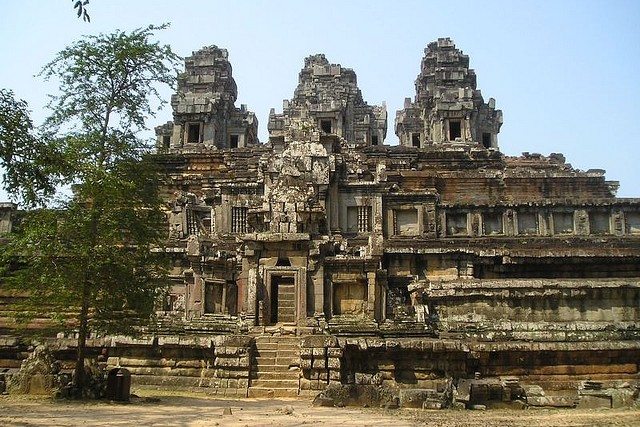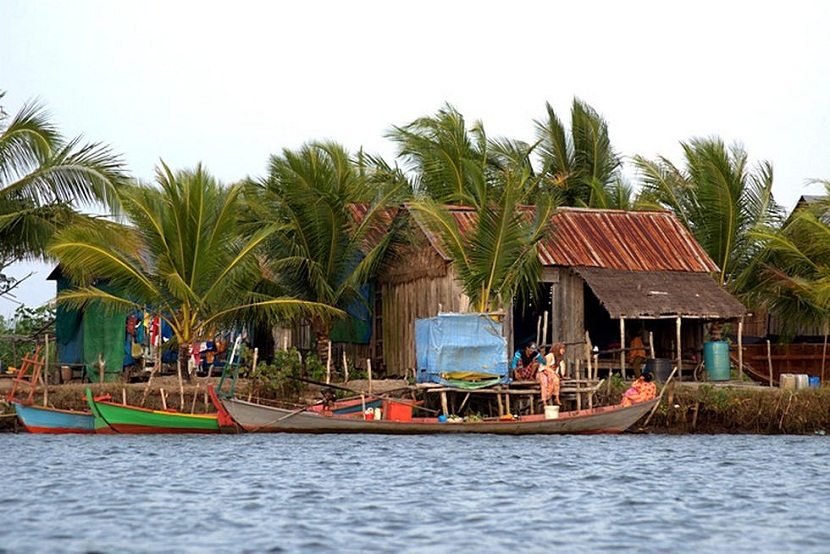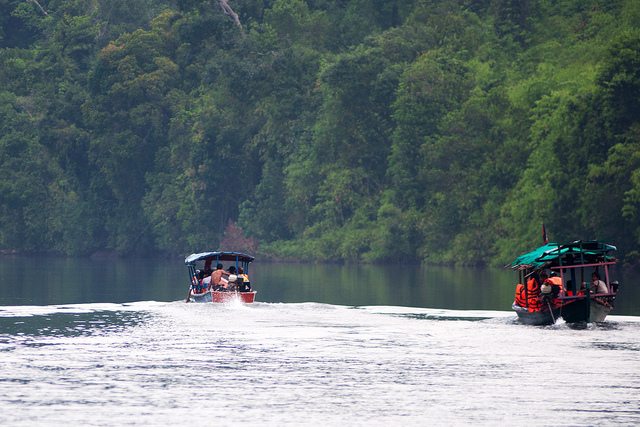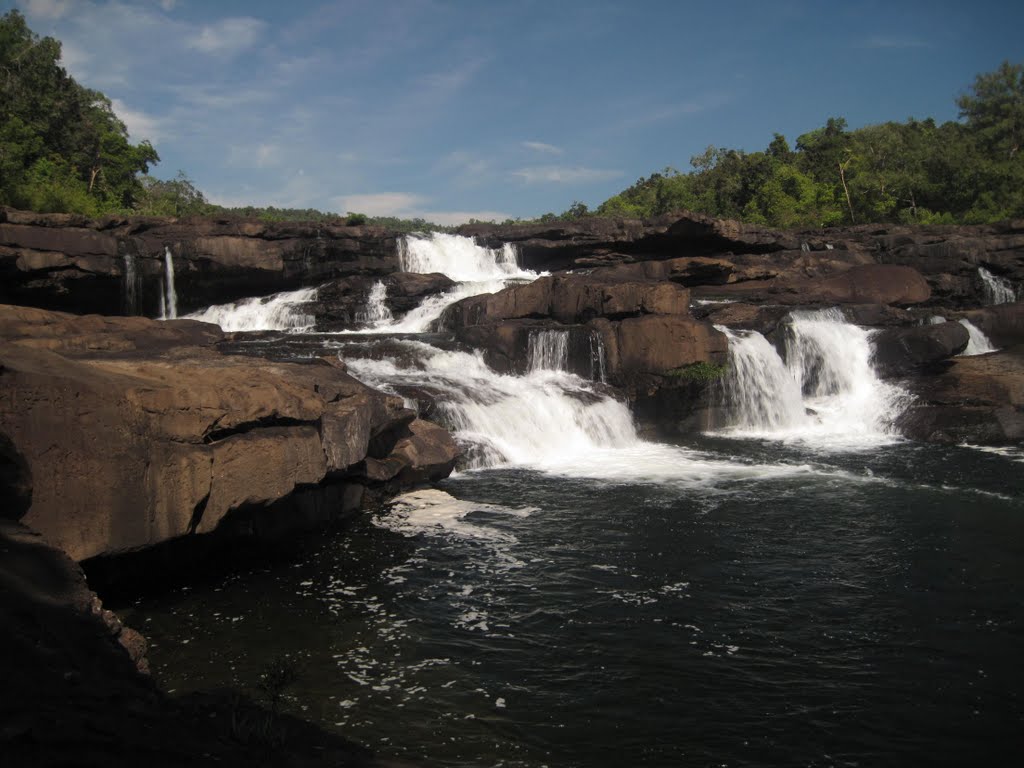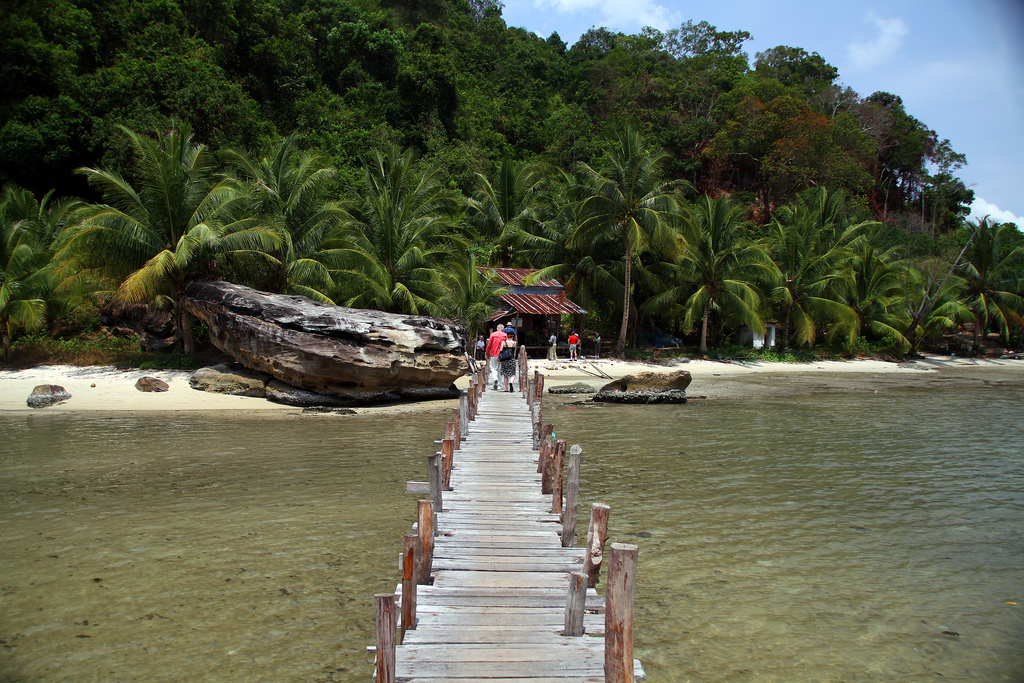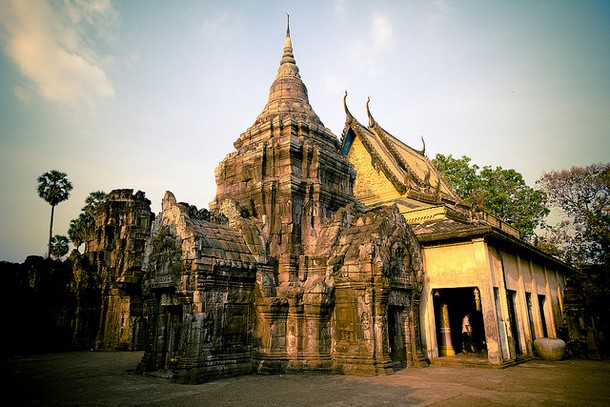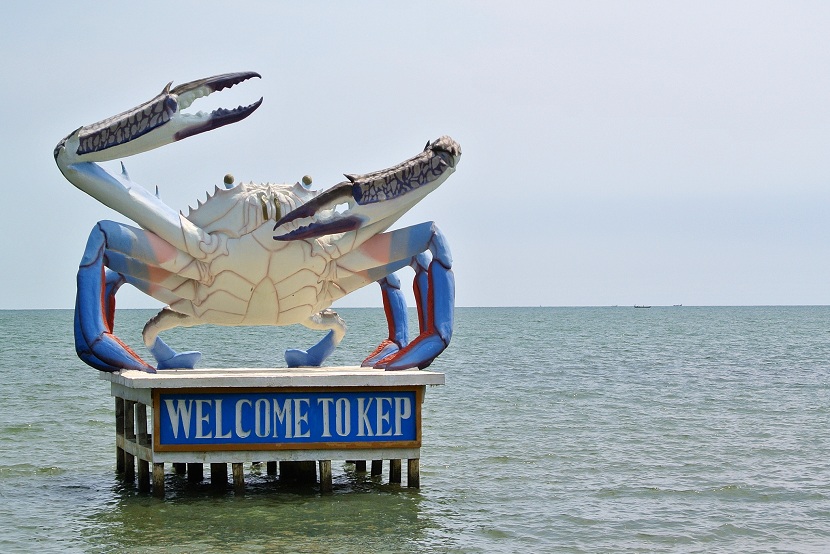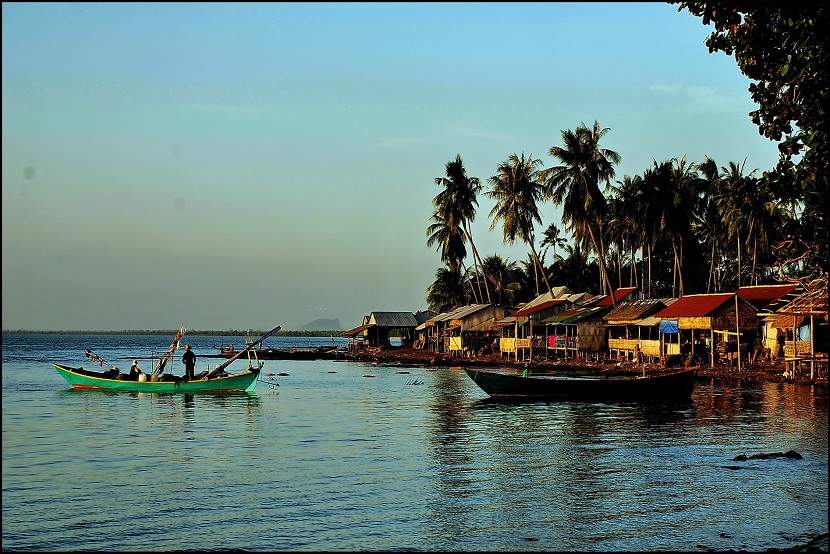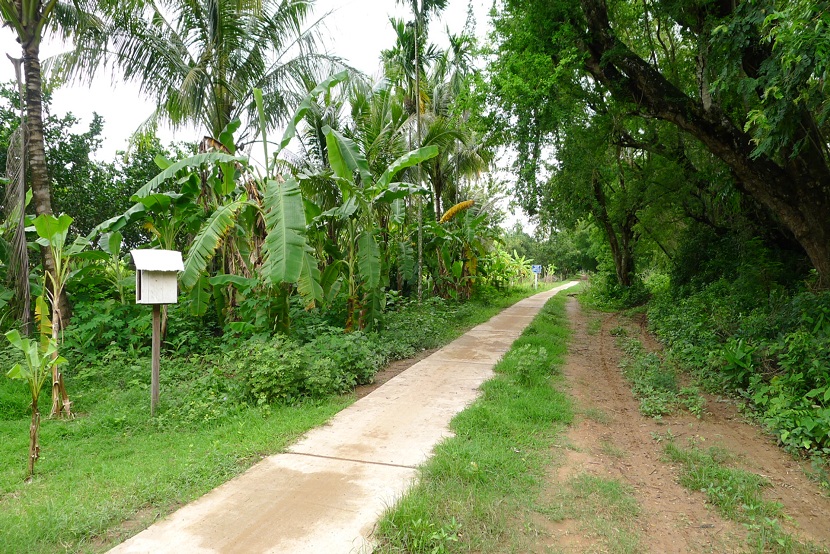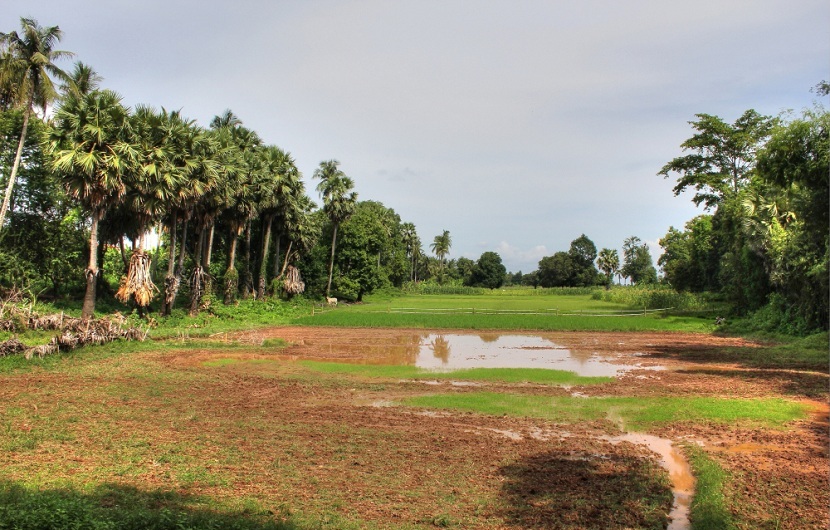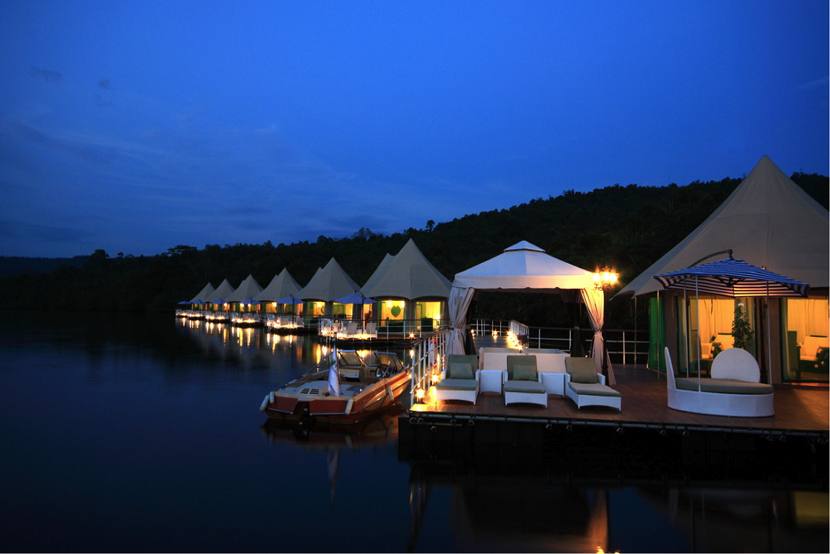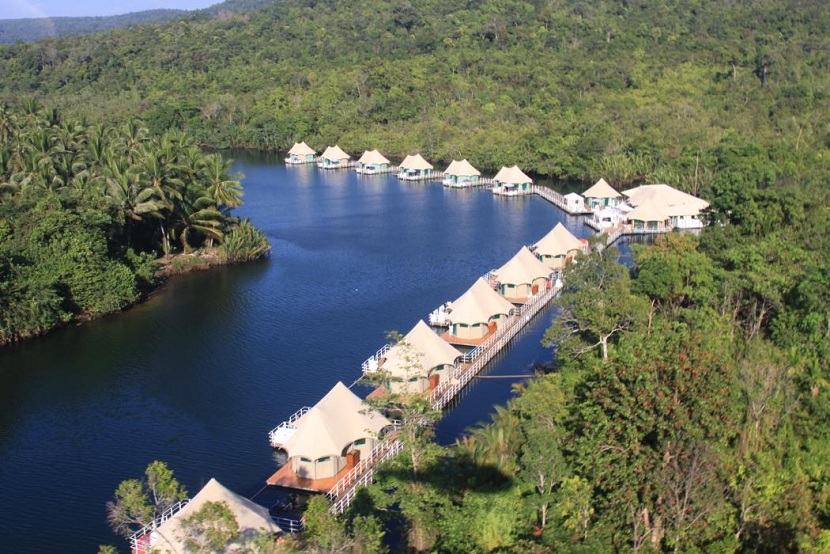 Tour snapshot
Length:
19 days / 18 nights
Overview
This Majestic Cambodia Adventure tour gives you the best that Cambodia has to offer. Explore the capitol city of Phnom Penh. You will explore the ancient ruins of all the main temples in Cambodia, as well as others not on the main tourist trail. Visit amazing Ream National Park and the surrounding areas. View the rare Irrawaddy Dolphins along the mighty Mekong River. Swim in pristine waters and spend time in campsites, both on the beach and in temple areas. See Battambang near the Thai border. Cycle, trek, boat and bus it across the Kingdom. Be sure not to miss out on this package.
Itinerary
Phnom Penh
Upon arrival at Phnom Penh International Airport, you will be welcomed by your local tour guide who will accompany you to your hotel for check in. Enjoy a relaxing lunch at Khmer Surin Restaurant, where you will have the chance to sample traditional Khmer cuisine for the first time. After lunch, you will be taken on a tour to the most remarkable sights of Phnom Penh in a Cyclo. Head to the Royal Palace, the Silver Pagoda, and the National Museum. Return to your hotel, where you will have some time to relax. Enjoy a welcome dinner at Romdeng, a lovely charity restaurant where former street children are taught the principles of hospitality. Overnight in your hotel in Phnom Penh.
Phnom Penh – Kep 95km bike
Enjoy a delicious French breakfast at your hotel. Depart Phnom Penh for Takeo Province. From there, you will start your day of cycling with a ride to the charming seaside town of Kep. Ride through local villages and watch the daily life of the people. Near the village of Tani, you will be treated to sweeping vistas of dramatic lime stone hills. Enjoy a local picnic lunch under the shade of a palm tree before moving on. Arrive in Kep, Cambodia's prestigious beach resort of the 1960s. Keep going to up hill to Veranda Natural Resort. The Resort has an unmatched view of the ocean and surrounding islands. In the evening, enjoy a dinner of local and international fare with excellent sea views at your hotel and relax in the rustic charm of your surroundings. Overnight in Kep.
Kep – Ream National Park 85km bike
After a great breakfast at the hotel, transfer to the charming riverside town of Kampot, famous for its exquisite pepper. Start cycling to Ream National Park. The park is on the Gulf of Thailand and includes thick pristine jungle, mangrove forests and off-shore coral reefs. Lunch will be served at a local restaurant with stunning views of the gulf. After lunch, transfer to Koh Sampouch Beach. Upon arrival, you will be shown to your comfortable tent right on the beach. And you don't even have to cut back on amenities as our large tents make you feel at home. Enjoy the remainder of the day free for swimming and relaxing. End your day with a beautiful sunset from your private veranda. Dinner at the camp's beach restaurant. Overnight in a tented camp on Koh Sampouch Beach/Ream National Park.
Ream National Park – Trek & Boat 14km trek
Awake to a fresh sea air and a breakfast of fresh fruits and coffee. Transfer to the jungle and mangroves of Ream National Park. Make your way through the sandy trails that lead through the jungle to the mangrove swamps. Head on to the boat keeper's house. Embark on a traditional sampan to explore the mangroves. Make your way towards a remote fishing village. Enjoy some sweet coconut juice and set off once again into the jungle heading back to your tented site. On arrival at the camp, take some free time to swim or relax on the beach before a Khmer beach BBQ. Play a game of volleyball with the locals. Relax at the site. Overnight in a tented camp on Koh Sampouch Beach/Ream National Park.
Ream National Park – Andoung Tek – Chi Phat 22km bike
Following breakfast you will be transferred to the town of Andoung Tek. Here we take a boat up river through the meandering mangroves to the remote village of Chi Phat to see natural rain forest, some of the last remaining in South-East Asia. After checking into your local home stay and being introduced to your host family, sit back and enjoy a local lunch in the Community Based-Ecotourism (CBET) Office. After lunch set off on bike. We will explore where nomadic indigenous tribes once roamed the jungle and stumble upon one of their sacred burial sites wedged in the cliff face. Take in the sweeping vista of the jungle canopy below as you watch the sunset over one of Cambodia's last great wilderness sites. Retire to the rural comfort of your home stay to freshen up before a sumptuous dinner provided by the local community at the CBET office. Overnight at home stay in Chi Phat.
Chi Phat – 4 Rivers Floating Lodge
Wake to the sounds of the Khmer village and enjoy a satisfying breakfast. Next up it is your turn to give back to the community with a tree planting ceremony. After lunch at a local restaurant, catch the boat back down river to Andoung Tek. A short transfer will take you to the starting point of another leisurely boat ride along the mangrove lined river to 4 Rivers Floating Lodge where you will stay overnight in a luxurious tent floating on the tranquil river. A culinary delight is already waiting for you for dinner. Overnight at 4 Rivers Floating Lodge.
Boat trip to Tatai Waterfall
After a late breakfast, today is a day to truly enjoy all that the 4 Rivers Floating Lodge has to offer. This is a chance for you to sit back and take in the lush and exotic surroundings, or be active and explore the area by kayak. After a leisurely morning, you take a boat to nearby Tatai Waterfall. Enjoy a picnic lunch served on the edge of the falls while swimming in its many clear pools. Spend the afternoon in the warm Cambodian sun while absorbing all the rustic charm of this unique and seldom visited location. Tonight, enjoy a champagne sunset boat cruise before dinner and relax in the tranquil surroundings. Overnight in 4 Rivers Floating Lodge.
Rivers Floating Lodge – Phnom Penh
Enjoy the morning at your leisure before being transferred back to Phnom Penh after lunch. Check into your hotel and spend your day free to explore. A delicious Khmer dinner will be served at Baithong Restaurant. Overnight in Phnom Penh.
Phnom Penh – Kratie
Enjoy a delicious savory breakfast and an early morning transfer to the riverside town of Kratie. After lunch at a local restaurant, continue along the banks of the Mekong. Near the village of Kampi is the best spot to view the rare Irrawaddy Dolphins along the Mekong. Board a boat and as soon as have spotted the first dolphin, your boat driver will turn the engine off and you will follow the dolphins silently in order to not disturb them. After this memorable experience, continue to cycle along the banks of the Mekong until you reach Wat Sorsor Mouy Roy in the village of Sambour. The local youngsters are trained here in playing traditional musical instruments. The kids will be happy to show their talent and perform for you. Spend the rest of the day in the scenic village on the banks of the Mekong, where your guide will help you facilitate encounters with the local population. Enjoy an atmospheric dinner at Wat Sorsor Mouy Roy, and spend the night in a comfortable camp in the pagoda's community hall. Mattresses with mosquito nets will be spread out in the open wooden building, and the tranquility and serenity of the place will provide for a special experience on your trip. Overnight in Wat Sorsor Muoy Roy in Sambour.
Kratie – Koh Trong Island
Wake up early to the sounds of the monks' morning prayer. You are welcome to witness this traditional start to the day. After breakfast at the Wat, transfer back to Kratie. Next visit Koh Trong, a short boat ride away from Kratie. This Mekong Island displays typical Cambodian village life, where people's livelihood largely depends on rice farming and fruit cultivation. Upon arrival, you can decide whether you would like to take a local horse cart or pedal yourself around the island on a bicycle. Your first destination is the island's Wat, where a special activity awaits you: A tree planting project to recultivate the once densely forested island. Relax and enjoy a beautiful Khmer lunch under pomelo trees at a typical wooden house right by the river. After lunch continue by horse cart or cycle around the island, where you will be able to taste local fruit and visit a Vietnamese floating village. Return to Kratie by boat in the afternoon, where you will have some time to relax. Visit the historic Wat Rokakandal on the banks of the Mekong to see the unique wall paintings, while the sun is setting over the river. See a traditional shadow puppet show. Overnight in Kratie.
Kratie – Kampong Cham 95km bike
Get up early and for breakfast enjoy an array of free fruit ant coffee. Start your day with a ferry trip across the Mekong River to Chhlong before escaping down the dusty meandering back roads. Head down trails in fields and experience the fragrant smell of lotus blossoms from Buddhist. From Chhlong we continue to the village of Stung Trong, with lush rural scenery. Enjoy the diversity of small Muslim communities. The second ferry crossing of the day will take you to the quite village of Phnom Han Chay. This small hilltop pagoda houses an 8th century pre-Angkorian temple that sits on top of one of the best vantage points in the area. Enjoy a delicious picnic lunch of fresh fruit and local produce. On the final leg of the day enjoy a trip through rubber plantations and roadside villages as you ride into the setting sun. Enjoy a dip in the pool at your hotel before sampling the local culinary delights. Overnight in Kampong Cham.
Kampong Cham – Kampong Thom 90km bike
After breakfast, depart the Mekong as we make our way to Kampong Thom. Stop to enjoy a refreshing picnic lunch in a beautifully adorned pagoda, hidden amongst the shade of sugar palm trees. Onwards to Kampong Thom. This quiet town is situated between Siem Reap and Phnom Penh and hosts the magnificent temple site Sambor Prei Kuk, built in the 6th and 7th century. Take some time to relax before enjoying dinner at a local restaurant. Overnight in Kampong Thom.
Kampong Thom – Siem Reap 96km bike
When you have had your breakfast, we continue on to the rarely visited Sambor Prei Kuk, one of the most important pre-Angkorian sites in the country. Sambor Prey Kuk was built in the Chenla period between the 6th and 7th. The three main sites are linked by small and shady tracks. Enjoy a beautiful walk through the jungle with breathtaking views. Your visit supports a community-based tourism project. The seven villages around the temple complex still practice the ancient art of craft making, using materials such as bamboo and rattan. You will have the chance to visit and contribute to the sustainability of the people's livelihood as the local community will prepare a simple but very tasty lunch for you near the temples. After lunch, you head towards Siem Reap and are dropped off at Roluos Pagoda. Roluos is the site of an ancient center of Khmer civilization known as Hariharalaya. It was the first town built by the Angkorian kings in the 8th and 9th century and consists of three main temples: Bakong, Lolei and Preah Ko. Late afternoon, arrive in Siem Reap and check into your hotel. A typical Khmer dinner will be served at Sugar Palm Restaurant. Overnight in Siem Reap.
Siem Reap – Angkor Thom – Ta Prohm 15km bike
After a relaxing morning at your leisure and lunch at Café Indochine, saddle up again and visit the ancient city of Angkor Thom, the last capital of the Great Khmer Empire. The city is surrounded by an 8 m high wall, making a perfect square. Enter the city through the ancient South Gate, an impressive stone gate carved with Elephants and four giant faces. From here we continue to Bayon Temple in the center of the city. This 12th century masterpiece is a study in grandeur and is well-known for its 54 towers with enigmatic faces representing the 54 provinces of the Great Khmer Empire. The Terrace of the Elephants and the Terrace of the Leper King are also must-visits as they are both known for their intricate bas-reliefs. In the late afternoon, explore the overgrown ruins of Ta Prohm, the ''Tomb Raider Temple'' made famous by the Hollywood movie of the same name. After a refreshing break at your hotel, enjoy dinner at The Nest Angkor this evening, serving contemporary Khmer dishes in a comfortable modern setting. Overnight in Siem Reap.
Siem Reap – Banteay Chhmar
After your hearty breakfast, you set out for the distant ruins Banteay Chhmar, where you will spend the night in your very own private tented camp and experience local culinary delights. Banteay Chhmar is a remote temple complex located in close proximity to the border with Thailand. The massive temple with eight satellite structures and a dried up water reservoir is one of the most important and most mysterious of all Angkor temples and its unique features had it enlisted to become a UNESCO World Heritage Site in the near future. Spend the rest of the day exploring the scenic countryside of Banteay Chhmar and the outlying temples before retiring your tented camp nearby a local village, where you will also enjoy a traditional Khmer dinner. Overnight in tented camp at Banteay Chhmar.
Banteay Chhmar – Battambang 25km bike
Awake to the rural charms of Cambodia and enjoy breakfast before setting out on a day of exploration cycling through these seldom visited sites down winding back roads and through dense undergrowth to rediscover the lost ruins. Enjoy lunch at a local house set in the remote countryside before your transfer to Battambang via Svaysisophon. Battambang is Cambodia's second largest city and, not so long ago, was within target range of a stronghold of the erstwhile Khmer Rouge and was therefore off-limits to most travelers. You will find local people here to be extremely friendly. They have not been exposed to many foreign visitors and they will be as interested in you as you are in them! Arrive in Battambang in the late evening and check into your charming boutique hotel in a French colonial villa. Enjoy dinner tonight in the atmospheric restaurant of your hotel. Overnight in Battambang.
Battambang
When you finish your breakfast, we will go to the Bamboo Train station. The Bamboo Train has been set up by the villagers in order to facilitate the transportation of goods and persons as there are no regular trains running any more. The ''train'' itself is very basic: one bamboo platform on 4-wheels is activated by a small motor. Sitting on the platform (we will provide some cushions for your comfort); you will travel to the next station through beautiful landscape and rice paddies (depending on season of visit). A true rollercoaster ride without loops! Return to your hotel for lunch and a relaxing break. This afternoon, you will be taken to some of the many cultural villages around Battambang, where you will learn how the locals produce rice paper, prahoc (typical Cambodian fish paste), grolan (sticky rice stuffed in bamboo), and other Cambodian treats. You will also visit a weaving and handicraft centre in another village. Tonight a special visit awaits you at Phare Ponleu Selpak. School of Music, Visual & Performing Arts – Phare Ponleu Selpak combines the Arts to provide education, support and entertainment to the poor communities. This project is a success story of how humanitarian aid work can turn into a display of zest for life, genuine warmth and creativity, against all odds. A visit to one of their circus shows will leave you with a lasting memory of the wonderful Cambodian people and should not be missed when in Battambang! After the show, a dinner will be waiting for you at the center. Overnight in Battambang.
Battambang - Siem Reap 15km bike
Today, you will embark on one of the most stunning boat trips in Cambodia, as you will be taken from Battambang to Siem Reap by boat. The largest freshwater lake in Asia, Tonlé Sap Lake, is an exceptional water system as it is swelling to almost five times its size during the raining season. The Lake is also an important breeding ground for fish, providing more than half of the amount of fish eaten in Cambodia. You will see many villages on the way where people live in stilted or entirely floating houses. Arrive in Siem Reap mid-afternoon, the gateway to the majestic temples of Angkor. After checking into your hotel, set out for a delicious lunch at Sala Bai, a school training young Cambodians from poor family backgrounds in hospitality in order to give them a future. You will have plenty of opportunities to talk to the students as you will go on a tour of the school after the meal. This afternoon, a local tuk tuk will take you to one of the definite highlights of your trip to Cambodia: The legendary Angkor Wat. Built during the reign of King Suryavarman II in the early 12th century. Inside the temple, the walls are covered with stone carvings and bas-reliefs depicting Hindu mythology and the wars Suryavarman II fought during his reign. Today, Angkor Wat is featured on Cambodia's national flag as the temple symbolizes the soul of the Khmer people. Enjoy some leisure time in the evening until your Khmer farewell dinner at Viroth's Restaurant. Overnight hotel in Siem Reap.
Price & Bookings
Tour Includes
Accommodation based on Double/Twin Room with breakfast.
Transfer & back-up by private A/C vehicles.
English speaking biking guide(s) – 01 more biking assistant guide will be added from 10 riders. Biking guides are first aid qualified and can maintain bikes. Their role is to deliver a safe and enjoyable tour to the clients, they manage the group, co ordinate the driver and support vehicle, buy snacks and fruit along the way, look out for clients needs. They are cultural guides as well as pure biking.
Meals as mentioned in the itinerary (B= breakfast, L= lunch & D= Dinner).
Drinking water for cycling days.
Snack & local fruits for cycling days.
Entrance fees for mentioned visits.
Local bike hire – Trek 4500, spare parts and bike shipping fees
Tour Excludes
Visa for Cambodia (Visa issued on arrival, USD20/pax, please bring 1 passport photo)
Domestic Airport departure tax Phnom Penh USD6/pax
Meals other than mentioned
Camera/video entrance fees
Laundry, telephone calls and expenditure of a personal nature
Any services other than mentioned
International and additional domestic flights incl. taxes
Travel insurance
Reviews
There is no review for this tour. Be the first to review this tour !!
Share your thoughts with other customers.