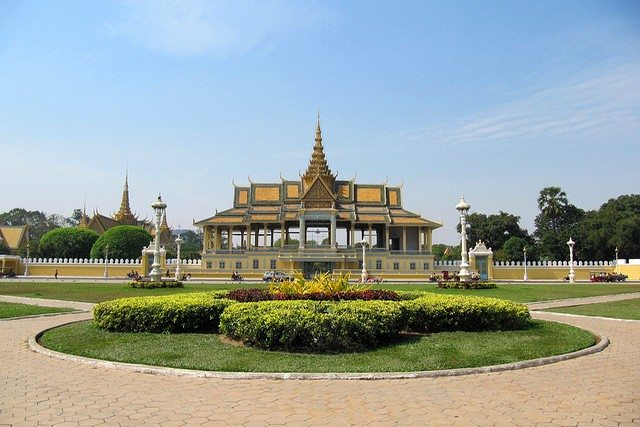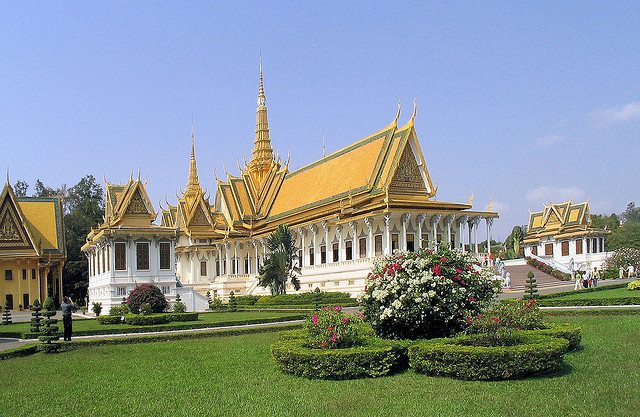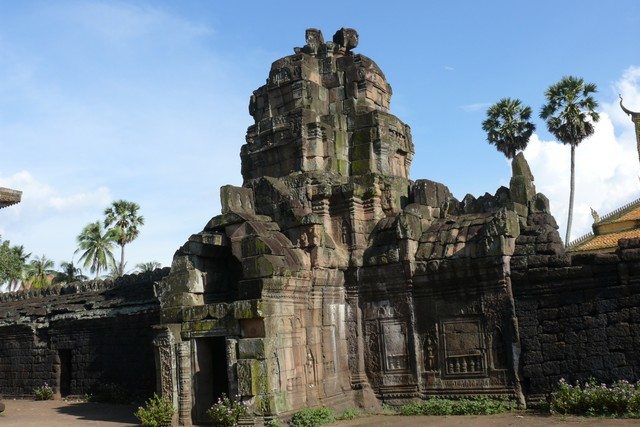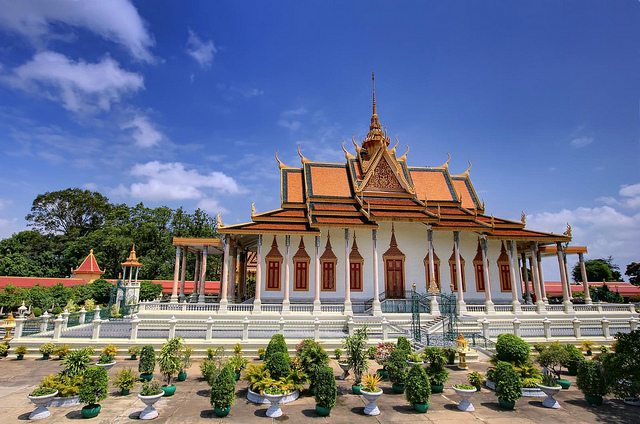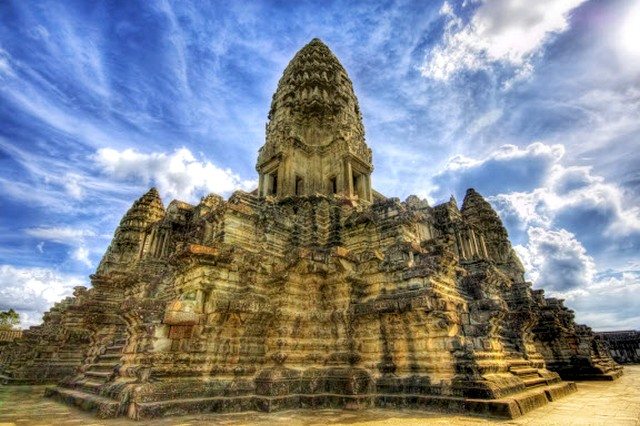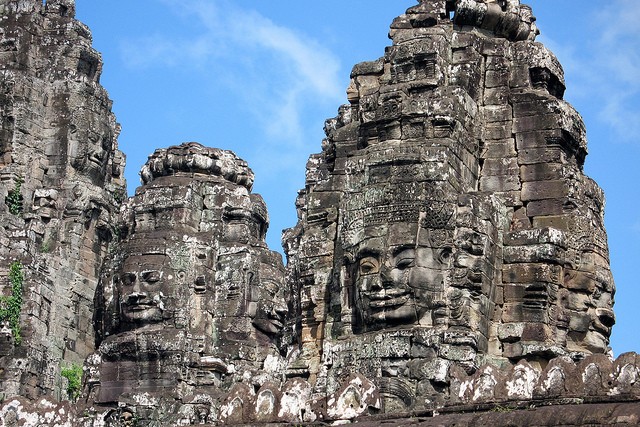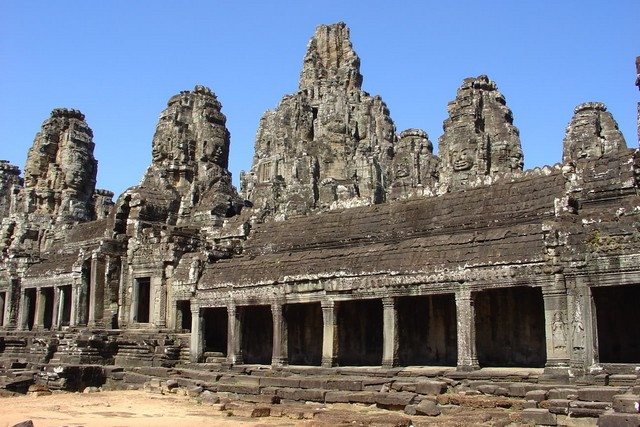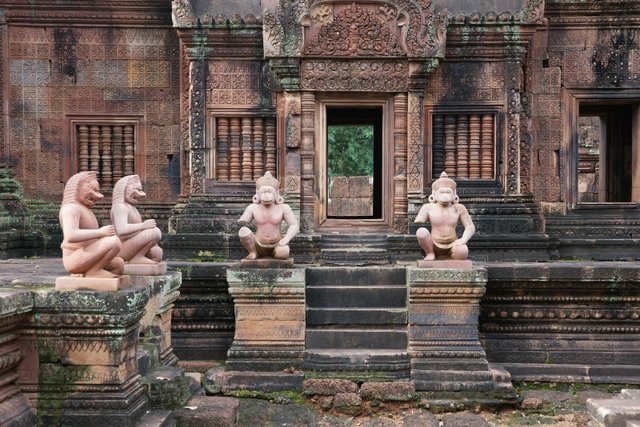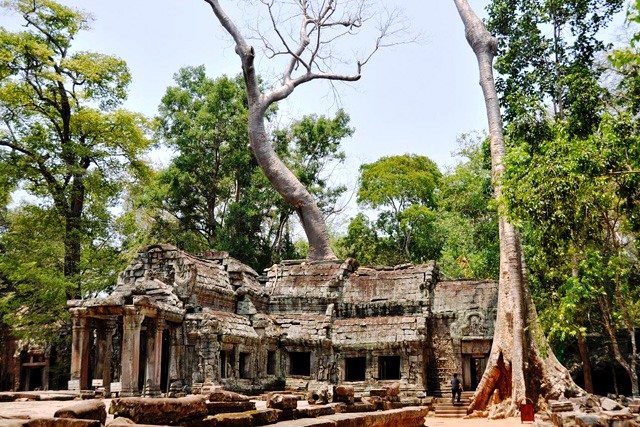 Tour snapshot
Length:
7 days / 6 nights
Overview
Enjoy one of our memorable Cambodia tour and experience the culture, nature and history together. This program cover most of the wonder sites of Cambodia more than enough and more in-depth interaction with Khmer people, plus give a chance to witness Irrawaddy Dolphins in the Mekong River. Phnom Penh is a most convenient starting point to begin the journey, then touch the nature a bit at Kratie and Koh Trong.  Will take enough time in Siem Reap to recognize the most accomplished Angkor has to offer. Each temple with unique theme, structure and stories will amaze you absolutely. Join us for an active 7 days trip to ensure that you don't miss the important corners of the Kingdom of Wonder.
Itinerary
Arrival – Phnom Penh
Arrive Phnom Penh by morning flight, Phnom Penh – the city retains its traditional Khmer and colonial charm. French villas along tree-lined boulevards remind the visitor that the city was once considered the gem of Southeast Asia. Recent political changes have triggered an economic boom of sorts, with new hotels, restaurants, bars and nightclubs springing up around the city. Firstly, visit to the Royal Palace compound build in 1866 by the Predecessors of King Norodom, is the most conspicuous feature and also one of impressive colorful Khmer-style Palaces. Nearside the Royal Palace is Silver Pagoda (The Emerald Buddha temple), display plenty of Buddha Statues that were decorated and made by diamond, emerald, gold and silver. Travelers will proceed to visit Independence Monument which was constructed in 1954 after Cambodian took their country back from French colony, continuing visit to National Museum, the distinctive red building with a beautiful Khmer architecture was build since 1917 and contains more than 5000 art objects made of sandstone, bronze, silver, copper, wood and others. We pass through the River Front park whose scenery is much worth shooting, and continue to the only one hill in town with sacred sites called Wat Phnom and walk along Mekong River bank to see the lovely Phnom Penh city at night with breathtaking view along the river.
Welcome diner at the Romdeng Restaurant, a non-profit restaurant staffed by street kids in training. All proceeds go to the organization Mith Samlanh. And the food is delicious!
Phnom Penh – Kompong Cham – Kratie
We head out to Kratie, arrive in Kratie we do direct to Kampi and we start the day with a trip on a traditional fishermen boat which takes you on a one hour cruise of the dolphin pool of Kampi. This is the largest dolphin pool on the Mekong River and the natural habitat of the critically endangered Mekong Dolphin (Irrawaddy Dolphin).
We take a ferry to Koh Trong Island, which is a small island in the middle of the Mekong just opposite Kratie town.
Stay overnight in Koh Trong.
Kratie – Kompong Thom
Begin your journey north by cycling around the island from the local community for our easy and peaceful 9km ride. You will pass many traditional Khmer houses built on stilts. Keep an eye open for traditional rooftop decorations. The numbers on the top of the roof indicate the year the house was built. The narrow roads are perfectly designed for cycling with plenty of shade while simultaneously allowing you to pass close to people's homes without intruding too much on their privacy. This allows you a more in-depth look into the lives of the local people of Koh Trong. Although some villagers are shy, plenty of children and even adults will offer friendly smiles and "hellos" welcoming tourists to their island home.

Farewell Koh Trong for Kompong Thom via Kompong Cham by road. We stop at the old Wat Rokakandal temple, originally built in the late 18th / early 19th century. Hand-woven wicker crafts are sold in the restored Vihear. Look for the traditional decorations on the wooden pillars inside, the old timber monks' residence opposite, and a beautiful old stone carving on the river side of the Wat. En-route stop at Chhlong village to admire one of the oldest wooden houses of Cambodia. Arrive in Kompong Cham we visit Wat Nokor also called Nokor Bachey Pagoda is an 11th century Mahayana Buddhist shrine made of sandstone and laterite with a large reclining Buddha and numerous alcoves containing Buddha images.

Afterwards, continue to the modern-day shrines of Wat Andri, a thriving monastery, and climb the 980 steps of the holy mountain Phnom Santuk, enjoying the colorful, somewhat eclectic shrine at the peak as well as lovely views over the surrounding countryside. Stay overnight in Kompong Thom.
Kompong Thom – Siem Reap
Then we continue our trip to Siem Reap. On route you will witness the everyday lives of Cambodians as you pass through interesting provincial towns, bucolic villages, and delightful scenery. This is no 'freeway dash' as you will often slow down to let cows and water buffalo wander across the road, pass horse drawn carriages, and school kids walking and cycling to/from school.

We stop at the archeological sight of Sambor Prei Kuk, which is dotted with hundred Pre-Angkor styled temples. The site, part of the Chenla Kingdom, includes an area of nearly 1000 acres enclosed by double walls, and hundreds temples and towers; its construction predates Angkor Wat by several centuries. On route you may wish to stop off in Kompong Kdei, to look at Spean Pratos – an ancient Angkorian bridge. Before arrive in Siem Reap we discover Kampong Khleang, the largest floating village near Siem Reap but only few tourist go there.

Depending on the season, the experience will never be the same. During dry season, from January till July you can walk between the stilts on which the houses are built, rising up to 10 meters in the air. In wet season, when the lake is at peak level, the water rises within one or two meters of the building floors. A local family will take you by boat on a tour and discover the splendor of these houses before continuing to Siem Reap. Stay overnight in Siem Reap.
Siem Reap Exploration
Rise early to beat the crowds at the photogenic of Ta Prohm "Tomb Raider" fame. Ta Prohm has been abandoned to the elements, a reminder that while empires rise and fall, the riotous power of nature marches on, oblivious to the dramas of human history. Left as it was 'discovered' by French explorer Henri Mouhout in 1860, the tentacle-like tree roots here are slowly strangling the surviving stones, man first conquering nature to create, nature later conquering man to destroy. We visit Ta Prohm early to avoid the masses of crowds and provide a unique visit in this incredible temple.

We head further out through rural countryside to the small but beautiful temple of Banteay Srey. This temple is largely built of pink sandstone, a harder rock that can be more elaborately carved and better survives the rigors of time. This is an opportunity to capture some good photographs of the clear and detailed carvings. Banteay Samre: Its rose-colored sandstone walls are decorated with carvings and bas-reliefs, which are among the most accomplished Angkor has to offer.

For the later afternoon we head back into main Angkor Park and journey to Tasom. Tasom offers some beautiful photo spots, especially the rear entrance where tree roots adorn the gateway. We finish by experiencing sunset over the rice fields from the royal crematorium of Pre Rup, a classic view of the Cambodian countryside.

Dinner with Apsara Dance show at local restaurant.

For those travelers thirsting for cultural highlights of Cambodia, No visit to Cambodia is complete without attending at least one traditional Khmer dance performance, often referred to as 'Apsara Dance' after one of the most popular Classical dance pieces. Traditional Khmer dance better described as 'dance-drama' in that the dances are not merely dance but also meant to convey a story or message.
Siem Reap Exploration
We hop on our bike to world heritage areas on the roads less travelled. Ride among the jungle passing local village and local shop. It's a very special and acting day as you will explore some of Angkor's most beautiful temples. You will visit the West Gate of Angkor Thom – undiscovered by mass tourist.
- The ancient capital of Angkor Thom (12th century)
- See the South Gate, Bayon Temple – unique for its 54 towers decorated with over 200 smiling faces of Avolokitesvara
- Baphuon temple lying just to the north of Bayon a pyramidal representation of mythical Mont Meru
- We step to see our old palace as Phimeankas temple in huge complex that was used for our king in the past time.
- Then Elephant terrace is platform for king and officer viewed show and people meeting.
Preah Palilay was is older than Angkor Thom was nearby, deeply in forest and on path back You see monk sprinkle water to people.
We continue to the famous temple: Angkor Wat. Angkor Wat is a World Heritage Site since 1992, famous for its beauty and splendor. Angkor Wat features the longest continuous bas-relief in the world, which runs along the outer gallery walls and narrates stories from Hindu mythology.
Enjoy foot massage 1 hour & walking at busy pub street where you can find many bars for cool drink or shopping at Angkor Night Market.
Siem Reap - Departure
Transfer to Siem Reap airport for departure to next destination. It's time to say goodbye, we thank you for traveling with us and warmly welcome you to come again. End of Cambodia In Depth of Wonders.
Price & Bookings
Low season
High season
High season
Tour price includes:
Transportation: car
Accommodation in twin share basis
Bus Ticket
Meal metioned on programe
Angkor Wat Entrance fee
Water and Cool Towel
English speaking guide
Boat Ticket and Boat Entrance Fee
Tour price excludes:
Travel insurance
Domestic flight ( Additional charges

105

$

/ Pax)
Air-Port Tax
Drink and Tips
Reviews
There is no review for this tour. Be the first to review this tour !!
Share your thoughts with other customers.