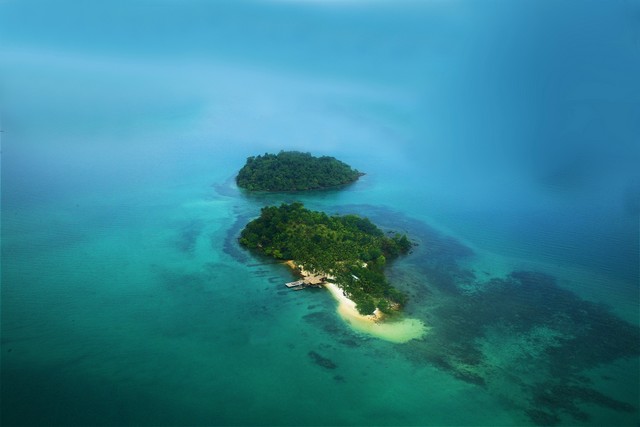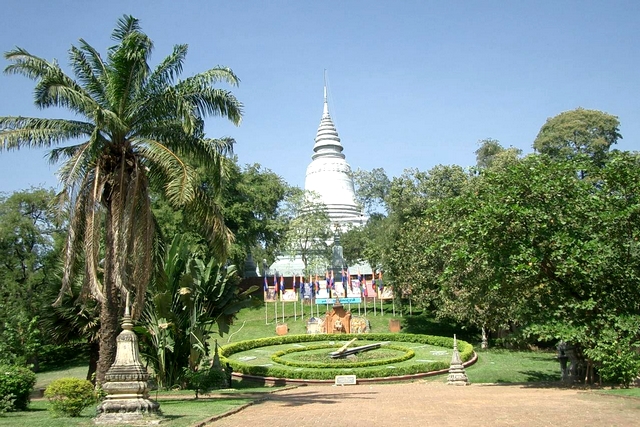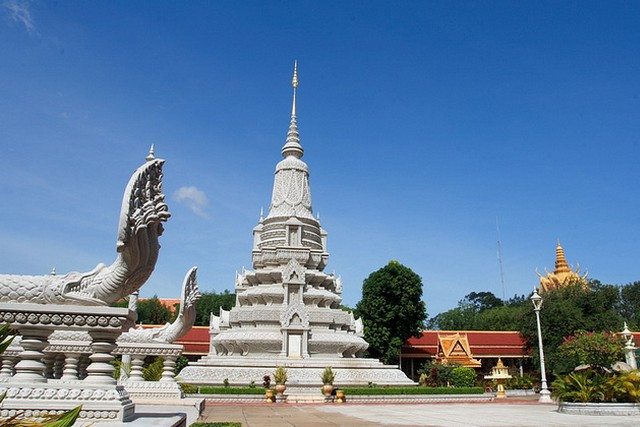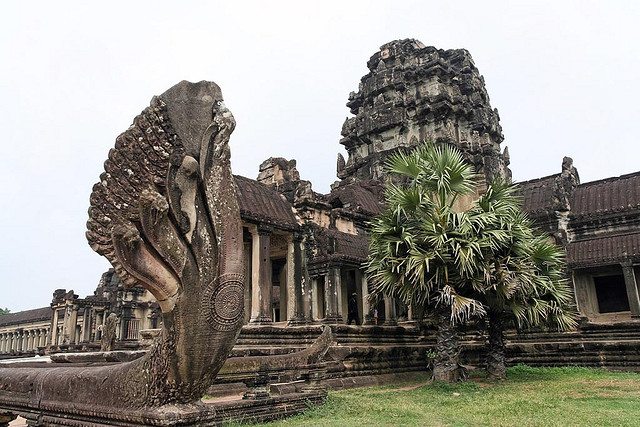 Tour snapshot
Length:
9 days / 8 nights
Overview
A perfect travel program of Cambodia as the visitors will experiences all destinations in sufficient time and likewise. Explore the Cambodia by land and water combined to get to know more about the beauty of Cambodia. Enjoy the tour in Siem Reap while visiting Angkor Wat, Bayon, TaProhm, Roluos Group and many more to identify how Angkorian period was phenomenon. A small trek will take place to visit a hidden khmer village and nearby Prasat Sambo Prei Kuk Group. Phnom Penh City Tour will enhance the attention of khmer history and its people. The magnificent Sihanouk Ville Beach and its relaxed lifestyle will also make it a magnet for travelers to be the return visitors. This tour showcases the diversity and wonders of Cambodia. 
Itinerary
Arrival - Siem Reap
Warmly welcome at Siem Reap International airport, you are met and transfer direct to hotel for check in.
Lunch not included
Visit the ancient Khmer civilization site of Hariharalaya, which flourished in the late 9th and early 10th Centuries. These are the earliest temples in the Angkor area and are referred as the Roluos group. The three Roluos temples are Bakong Temple Mountain with wonderful carvings on the false doors and lintels, the funerary temple of Preah Ko, Lolei Temple with the Roluos group's most exquisite carvings and inscriptions.
Overnight in Siem Reap.
Siem Reap - Angkor Temple Complex
Breakfast at hotel
Visit to Ta Prohm, one of the area's most beautiful temples. Ta Prohm has been relatively untouched since it was discovered and retains much of its mystery. Neak Pean, a fountain built in the middle of a pool (representing the paradisiacal Himalayan mountain-lake), Ta Som, built in late 12th century C.E. the most distant temple on the grand circuit, small but classic. Preah Khan temple, Built by the King Jayavarman VII. Preah Khan is, like Ta Prohm, a place of towered enclosures and shoulder hugging corridors. Unlike Ta Prohm, however, the temple of Preah Khan is in a reasonable state of preservation and ongoing restoration efforts should maintain and even improve this situation. Visit to the unique interior brick sculptures of Prasat Kravan, Srah Srang ("The Royal Baths" was once used for ritual bathing), Banteay Kdei (surrounded by 4 concentric walls), Ta Keo, constructed in late 10th early 11th century C.E, the first temple to be constructed wholly of sandstone.
Overnight in the hotel in Siem Reap.
Siem Reap - Angkor Tours
Breakfast at hotel
We drive to Visit the antique capital of Angkor Thom (12 century): the South Gate with its huge statues depicting the churning of the ocean of milk, the Bayon Temple, unique for its 54 towers decorated with over 200 smiling faces of Avolokitesvara, the Phimeanakas, the Royal Enclosure, the Elephants Terrace and the Terrace of the Leper King. It is time to visit the most famous of all the temples on the plain of Angkor: Angkor Wat. The temple complex covers 81 hectares and is comparable in size to the Imperial Palace in Beijing. Its distinctive five towers are emblazoned on the Cambodian flag and the 12th century masterpiece is considered by art historians to be the prime example of classical Khmer art and architecture. Enjoy wonderful sunset from the top of Phnom Bakheng Hills.
Accommodation at hotel
Siem Reap - Boat Trip - Kampong Thom
After breakfast at hotel, this morning we will enjoy a boat ride on the Tonle Sap lake. This is the largest permanent fresh-water lake in South East Asia and flows into Tonle Sap River, joining the Mekong in Phnom Penh. We will see a fishermen's "floating village" with floating schools, floating police station, etc. It is same as a big village floating on the lake, and the "village" move from place to place following water levels and current. Lunch not included
In the afternoon, travel by bus and English speaking guide to Kampong Thom, this trip will take you more than 2 hours drive via the country Cambodian road, villages and lakes. Check in at hotel in Kampong Thom.
Overnight at hotel
Kampong Thom - Sambo Prei Kuk - Phnom Penh
Breakfast at local restaurant
This morning, we will drive out the main road through again the Khmer villages to see the hidden Prasat Sambo Prei Kuk group located about 40 kms from Kampong Thom. This trip will require you to do a long walk through the small bushes and trees. Lunch not included In the afternoon, we will drive on to Phnom Penh which takes another 4 or almost 5 hours drives.
Accommodation at hotel in Phnom Penh.
Phom Penh City Tour
Breakfast at hotel
Visit the Royal Palace, built by King Norodom in 1866 on the site of the old town, and the Silver Pagoda, Located within the grounds of the Royal Palace, the Silver Pagoda is so named because of its floor, which is made up of 5000 silver tiles. Then continue your visit at the National Museum, This is one of Phnom Penh's true architectural gems. The Museum is instantly recognizable with its warm red terracotta and its gracefully cured roof topped by dozens of guardian nagas. It was designed in Khmer style in 1917 by famed French architect Georges Groslier & Ecole Des Arts Cambodgiens.
In the afternoon, visit Phnom Penh and reveal the chilling events of Cambodia's past at S-21, the notorious Khmer concentration camp, and Choeung Ek, the site of the infamous Killing Fields, and the Russian Market is a good place to pick up a traditional krama.
Overnight at hotel in Phnom Penh
Phom Penh - Sihanoukville by private bus
Breakfast at hotel
08:00 hrs - our driver will transfer your group to Sihanoukville
12:00 hrs – arrives in Sihanoukville, check in at hotel
Rest of the day at leisure
Free - Sihanoukville
Breakfast at hotel
Rest of the day at leisure
Sihanoukville - Phnom Penh - Departure
Breakfast at hotel
Depends on the departure time, the pick up time will be advised
Today, we will travel back to Phnom Penh airport for departure to next destination by flight
Price & Bookings
Include:
– Transportation: car
– Accommodation: 3 star hotel ( twin Sharing Room)
– Bus Ticket
– Meal metioned on programe
– Angkor Wat Entrance fee
– Water and Cool Towel
– English speaking guide
– Boat Ticket and Boat Entrance Fee
Exclusive of :
– Travel insurance
– Domestic flight ( Addinational Charges 105 $ / Pax )
– Air-Port Tax
– Drink and Tips
– Other Expense
Reviews
There is no review for this tour. Be the first to review this tour !!
Share your thoughts with other customers.