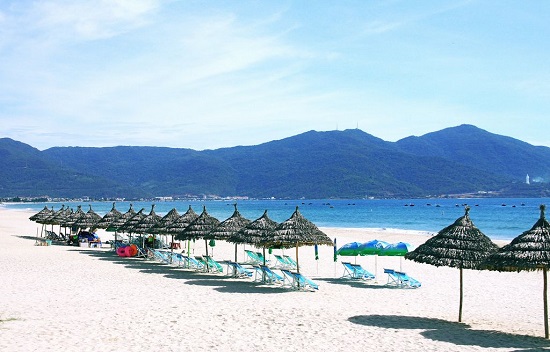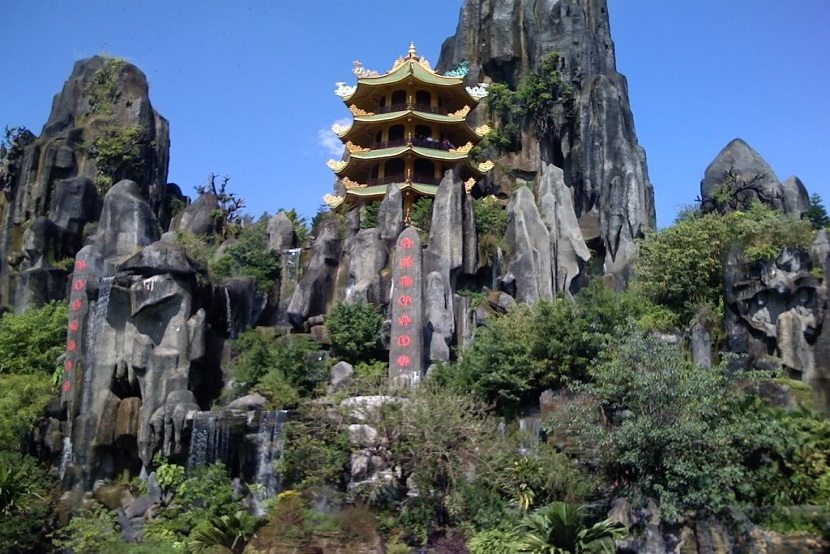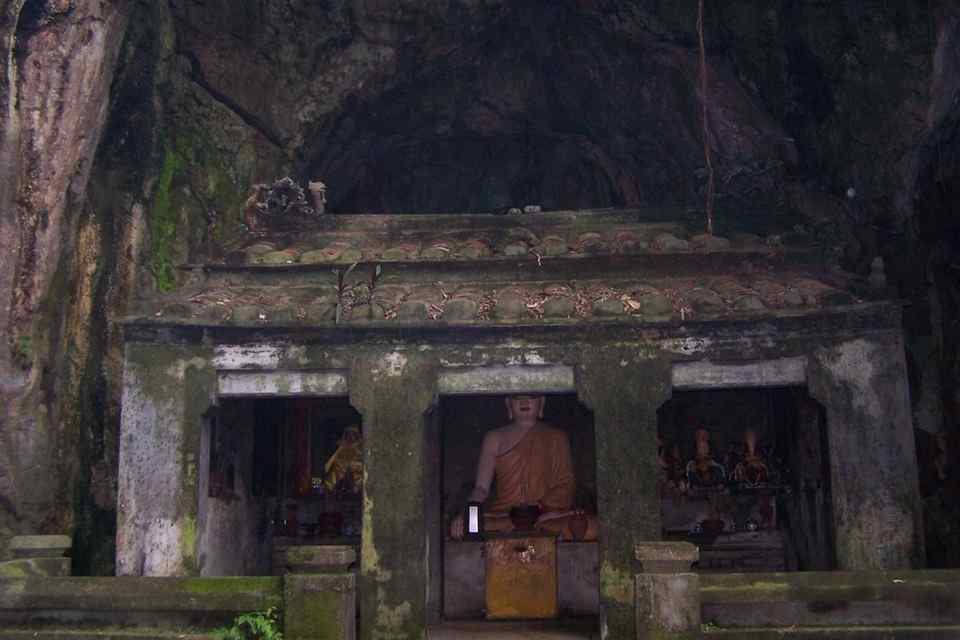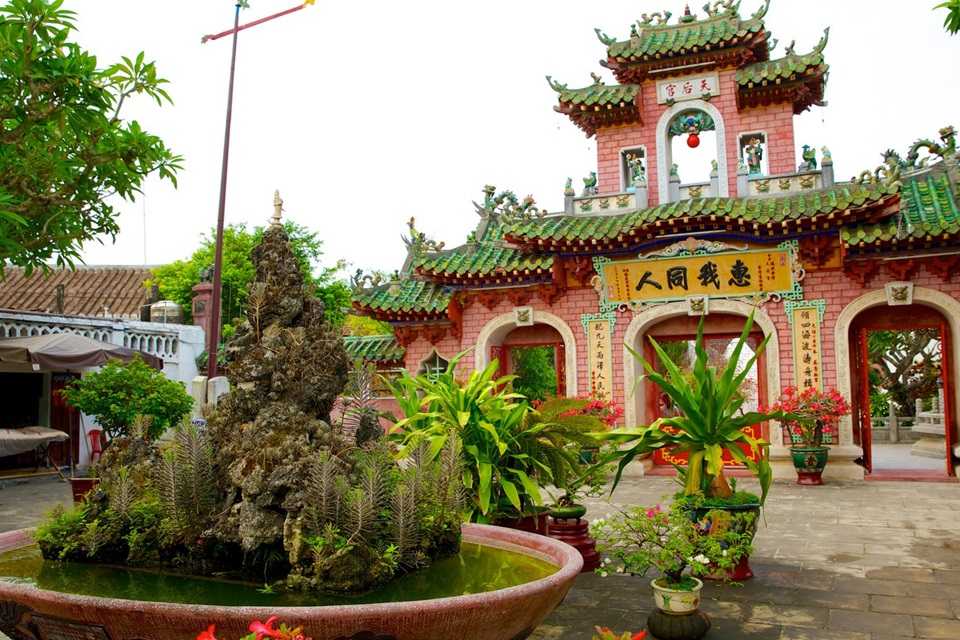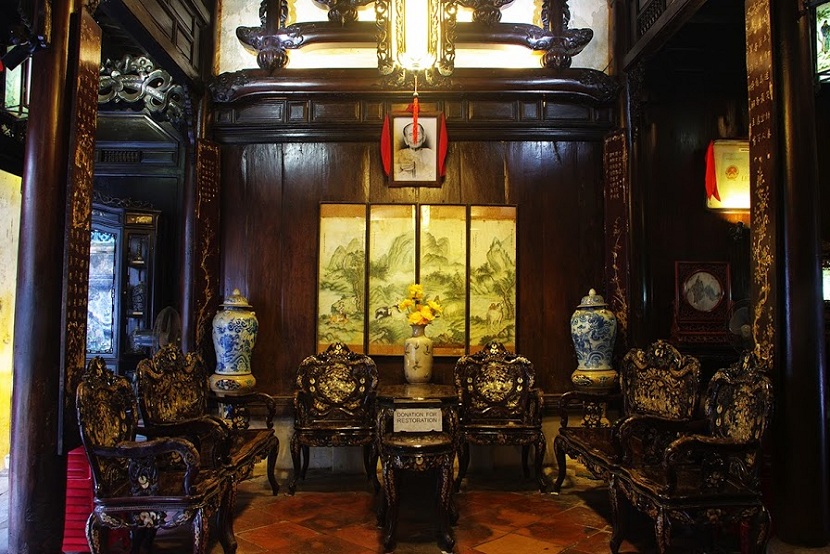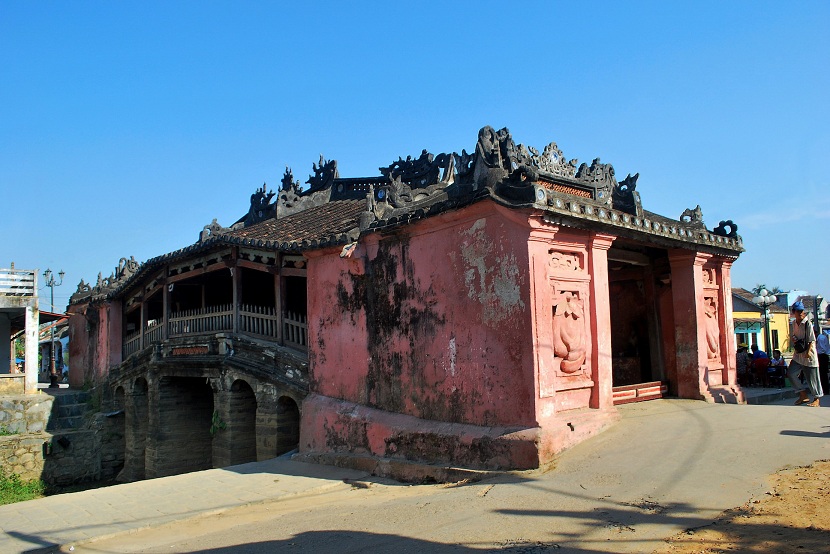 Overview
Enjoy a scenic tour from Chan May Port to Hoi An through Danang City – one of the most dynamic cities in Vietnam. Not only that, you also go through the windy roads when driving on Hai Van Pass with several amazing sites, including Lang Co Beach, Lap An Lagoon and Danang City from the summit. Join a walking tour around one of the UNESCO Heritage sites in Vietnam – Hoi An ancient town. This is where you can get around to grasp the best sights of it, such as the old houses of Tan Ky and Phuc Kien, Sa Huynh Museum, Japanese Bridge as well as a few other colorful markets.
Brief itinerary
At 07:00 AM – 08:00 AM, get picked up from the Chan May port/Tien Sa port and transfer to visit Hai van pass (Top gear of Vietnam by BBC).
At 09:30 AM, pay a visit to the beauty and history of China beach (R & R beach, or the South China Beach called by the American army).
At 10:00 AM, travel to Marble Mountain to visit the Linh ung pagoda, Tang Chon cave, etc. (the lift is available).
At 12:00, have lunch at local restaurant (Authentic Vietnamese cuisine).
At 1:00 PM, visit Hoi An ancient town, such as Hoi An market, the Fujien Chinese temple, Tan Ky ancient house, the famous Japanese Covered Bridge and great shopping (best tailor of world with reasonable price).
At 3:00 PM, go back to the port (through Hai Van Tunnel).
At 5:00 PM, be dropped off at the Chan May port.
Itinerary
Chan May/Tien Sa – Da Nang City – Hoi An Ancient Town
You'll be picked up from the Chan May Port or Tien Sa port from 07:00 AM to 08:00 AM in the morning. This port lies in the Southeast part of Hue City, Vietnam. As estimated, it takes around 72 km for you to get to the poetic and ancient town of Hoi An right under the tunnels. Besides, it's about 85 km if you go through Hai Van Pass.
As locals say, Chan May Port is a common one and selected among other 46 ports in Vietnam by the Asian Yacht Association. It aims to form a stopover for all yachts in the Southeast Asian region.
At 09:30 AM, you have a chance to contemplate the charm and history of My Khe Beach (also R&R Beach, South China Beach, and China Beach that was called by the American army). Following a movie "China Beach" aired on ABC from 1988 to 1991, there's an evacuation of the hospital during the Vietnam War. This is why Americans love to refer Danang's My Khe Beach as China Beach.
After that, you're transferred to Marble Mountain to visit the beautiful Linh Ung Pagoda, Tang Chon Cave (the lift is available). Linh Ung Pagoda is widely known as the great wonder of Danang, especially with its statue of Buddha standing on a lotus flower. The pagoda is at an average height of 67m, so the statue is seen as the highest one in Vietnam. The statue faces its back to the mountains and faces the sea, which forms such a gorgeous beauty from the ocean to Linh Ung Pagoda. Only climbing on the path and stepping through the main gate, you get to see a many fascinating bonsai statues. Looking to the right, you will see Quan Am while on the left is Tam Tang Phat, four statues of Long Ho Phap and 18 of La Han that are placed in two lines to guard the main gate.
Next, you enjoy your lunch at a local restaurant and have a chance to taste the authentic Vietnamese cuisine. Spend your relaxing time here until 1:00 PM when we shall leave for Hoi An ancient town. Here, you will be able to go shopping in Hoi An market, visit the Fujien Chinese temple, Tan Ky Ancient House and the popular Japanese Covered Bridge.
In Hoi An market, it's quite rich in the smells of herbs and spices as well as the lively colors of Vietnamese silk. Roaming around is a chance to know about the trading and life here. So just get deep inside and get a sense of the local market culture.
For Fujien Chinese temple, it has the Jinshang golden mountain temple that is dedicated to Thien Hau (also known as the goddess of the sea and the protectors of all sailors). Here, you'll see many animal symbols in its designs. Even the mosaic fountain is found inside the assembly hall of the temple. Also, the fish sculpture in the hall is said to be the icon of achievement.
Besides, the temple is also where the locals of Phuoc Kien often gather. If you want to explore another outstanding work of architecture from this heritage of history, then don't miss it!
Another old house to visit in the town is located at 101 Nguyen Thai Hoc Street, Tan Ky Ancient House. It is possible to say that it's nearly a flawless example of the 18th merchant's hideout in this commercial port town. The name "Tan Ky" means the progress store to display the wish of the owner for a thriving business.
By looking inside the house, you will spot many details that have remained unchanged until today. They are the storage area, the floor made of Bat Trang bricks and the peckerwood and ironwood-furniture.
After a sightseeing tour of Tan Ky House, you're led to view the famous Japanese Covered Bridge, emblematic of the old town. It was initially built in the 1590s by the Japanese community. The gate to the bridge is protected by a pair of monkeys on one side and a pair of dogs on the other side.
At around 3:00 PM, you're taken back to the port through Hai Van Tunnel. We end the trip at 5:00 PM, and you will be dropped off at Chan May port.
Price & Bookings
Inclusions:
A/C van pick up, transfer & sightseeing as per program
English speaking tour guide
All entrance fees
Boat trip
1 Lunch at restaurant
Mineral water
Travel permits for pick up at the cruise check point
Exclusions:
Drinks, tips, and other service not mentioned
Travel insurance
Personal cost
Tip for guide & driver (5$USD/person for group less than 5 people; 3$USD/person for group from 5 people
Reviews
There is no review for this tour. Be the first to review this tour !!
Share your thoughts with other customers.