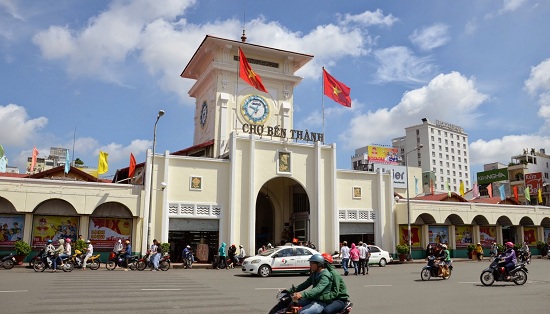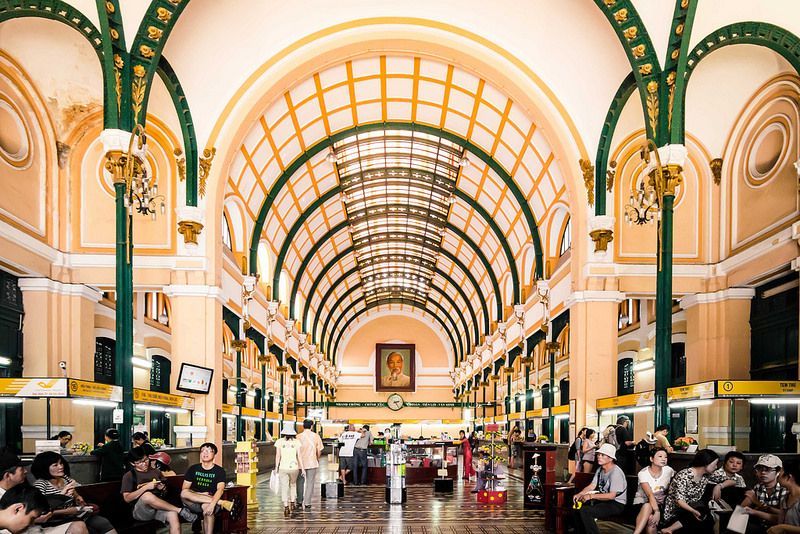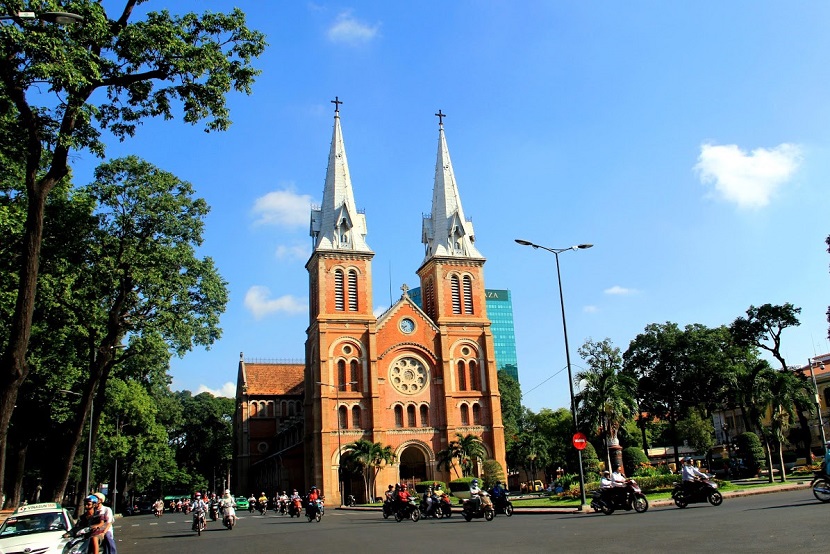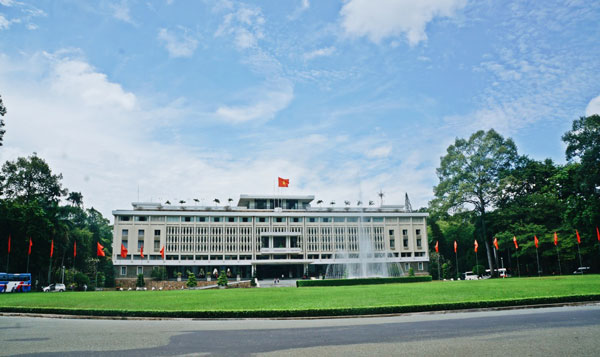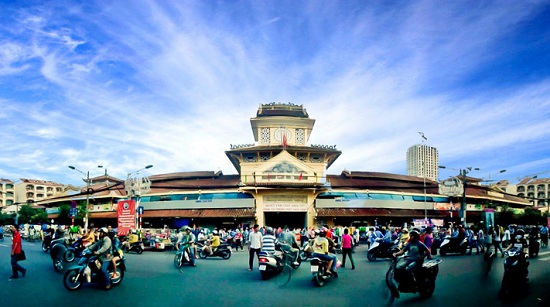 Overview
Description:
A full day Ho Chi Minh City tour from Phu My Port will please you for sure as you are taken to explore plenty of deserving attractions. While the War Remnants Museum and Reunification Palace echo back the wartime in Vietnam, Notre Dame Cathedral and Saigon Central Post Office are where to contemplate the stunning architecture in the French style. Additionally, it is a chance to explore other compelling places, such as Thien Hau temple, China Town & visit BinhTay Market, XQ embroidery workshop, etc.
Brief itinerary
7:00AM Arrive the Phu My port from Sapphire Princess Cruise at 7.00am. Welcome by the tour guide.
Depart for Ho Chi Minh City, star the trip to China Town & visit BinhTay Market,
Stop over at Thien Hau temple, a 150 year old Chinese Temple, followed by the remarkable site of the War Remnants Museum.
Lunch at the restaurant.
In the afternoon, visit the Reunification Palace, followed by an exploration of the Notre Dame Cathedral, the historic Central Post Office & XQ embroidery workshop.
End the trip with a visit to Ben Thanh Market, time for shopping.
Travel back to Phu My and end the tour at your cruise at 5:00PM
Itinerary
Phu My –Hochiminh City - Phu My (L) 7:00AM – 5:00PM
At 7:00AM, reach the Phu My Port from Sapphire Princess Cruise. You are welcomed by our tour guide. After that, leave the port for Ho Chi Minh City. Have a memorable sightseeing tour of the city, in which you will explore China Town & Binh Tay Market, Thien Hau Temple, and War Remnants Museum.
Ho Chi Minh City's China Town, referred to as the biggest china town area in Vietnam dates back to 1778. Because this place bears great historical and cultural importance, it seems that many visitors never want to put it out of the list of attractions in a Ho Chi Minh City tour. It is locally known that China Town is inhabited by Chinese minorities, in the past, many of which died while trying to escape on boats. The survivors settled down and started trading their Chinese products there. During the period of wartime, here used to be the black market for US soldiers buying American Army issue supplies.
Binh Tay Market, erected by the French in 1880s is allegedly the center of China Town in Ho Chi Minh City. Different from Ben Thanh Market in District 1, Binh Tay mainly serves locals. Walking around, you can find various things, from foods - fresh fruits, meat, poultry, vegetables, seafood to products, such as handicrafts, textiles, lacquerware.
Thien Hau Temple, was constructed in 1760 to revere Mazu – the "Lady of the Sea." Right after stepping into the gate, you will be overwhelmed by massive stone incense burners put in front of the Mazu's altar. What catches your attention next is the architecture of the exterior having a traditional curvy roof, a part of which is covered by porcelain figures supposed to be from Chinese religion and legends. More excitingly, the interior impresses visitors by eye-catching dioramas embellishing the roof and depicting scenery of a Chinese city in the 19th century. Additionally, three statues of the "Lady if the Sea" inside, dominating the main alter are crucial factors to make the temple more prominent. It is believed that a visit to the temple will be more special if you try looking at small details of the interior, bringing you nice experiences.
The War Remnants Museum in Ho Chi Minh City was first open to the public in 1975, and by that time, it was called the "Museum of American War Crimes." Established as a shocking reminder of the fierce and brutal Vietnam War, the museum has displayed American military equipment and graphic photographs of the war. Going through the gate, you will see weapons and equipment American troops used to fight against the Vietnamese between 1945 and 1975. There is a helicopter with rocket launchers, a fighter plane, a tank, and a single-seater attack aircraft. Interestingly, a conventional bomb 6800 kg in weight will stun any visitor.
Have lunch at a restaurant and take a short rest before starting the afternoon trip of Ho Chi Minh City.
In the afternoon, make visits to the Reunification Palace, Notre Dame Cathedral, Saigon Central Post Office, and XQ embroidery workshop.
Reunification Palace was once the former resident and office of Vietnamese General Ngo Dinh Diem. What made it famous in the global history in 1975 was that a tank of the North Vietnamese Army hit through its main gate as a mark of ending the Vietnam War. Today, it is open to the public and become one of the deserving tourist attractions in Ho Chi Minh City.
Notre Dame Cathedral, erected between 1863 and 1880 by the French colonist lies right in the heart of Ho Chi Minh City. It is possible to state that the cathedral is emerging among the architectural marvels of the city. One exciting thing of the structure is that the materials used to design and build it were imported directly from France, so you will realize that it looks very special from the outside.
Saigon Central Post Office is believed to be the grandest post office in Southeast Asia, and it is where to look back to the French colonial times in Vietnam. Visitors to this post office take a chance to admire its unique architecture, antiqued telephone boxes and other old items. Not only that, but they will also learn more about the important role of this place in the time before email and phones are used popularly as today.
XQ embroidery workshop is where to witness elegant works, consisting of embroidered fabrics and paintings made by hand. It is stimulating to know that XQ Hand Embroidery is the first organization to set the bar for Vietnamese hand embroidery. They train and support a large number of women in Vietnam in becoming skilled technicians.
After that, you are taken to go shopping in Ben Thanh Market – one of the iconic images of Ho Chi Minh City. Then, travel back to Phu My and end the tour at your cruise at 5:00PM.
Price & Bookings
Inclusions:
All ground transport on tours with A/c private van,
English speaking guide,
Entrance fees for tourist sites,
2 bottles of water/person and wet tissues,
Cruise check point pick-up document,
Lunch
Exclusions:
Drinks, tips, and other service not mentioned
Travel insurance
Personal cost
Tip for guide & driver (5$USD/person for group less than 5 people; 3$USD/person for group from 5 people
Reviews
There is no review for this tour. Be the first to review this tour !!
Share your thoughts with other customers.