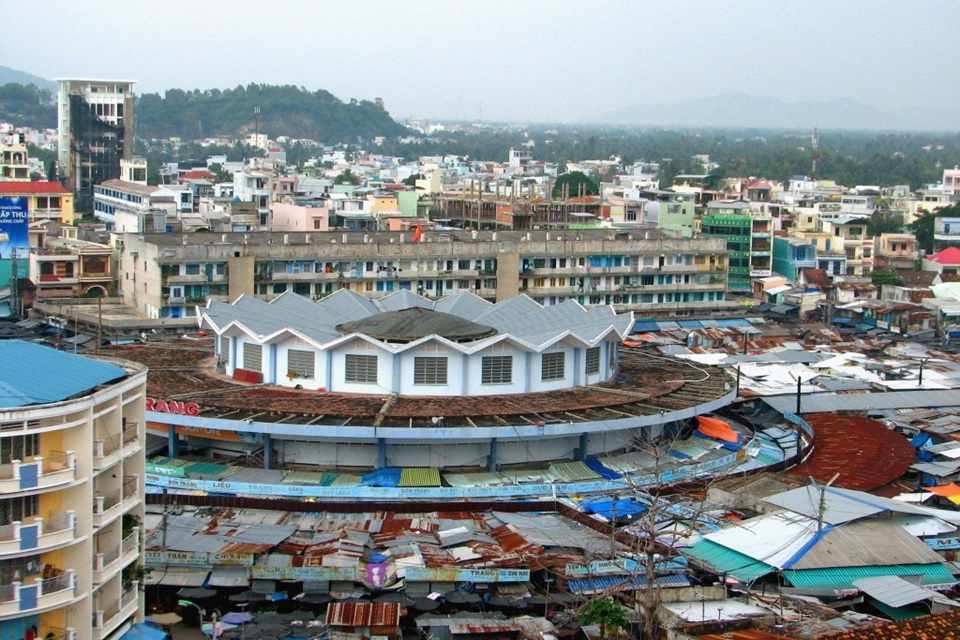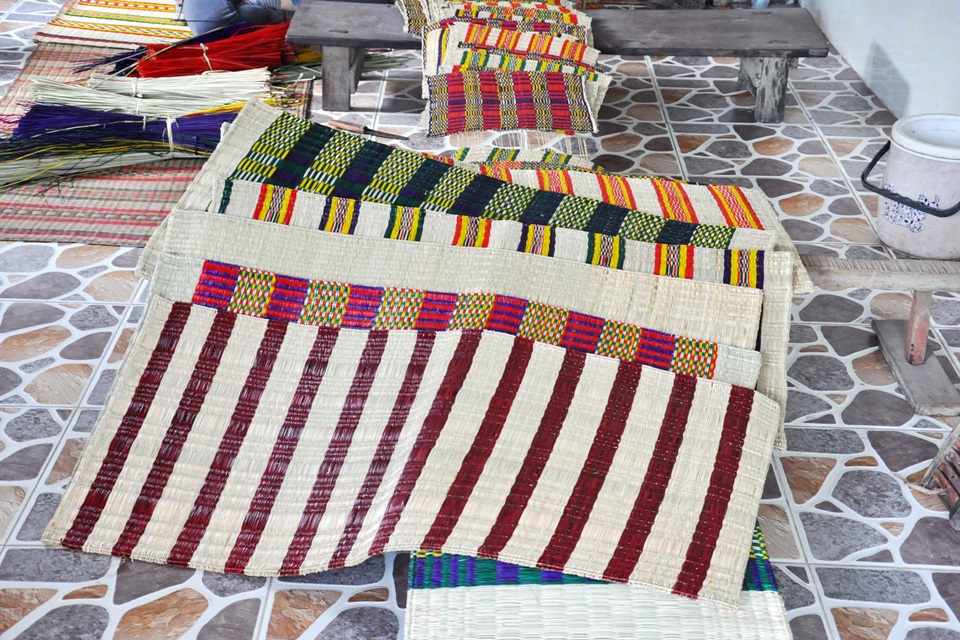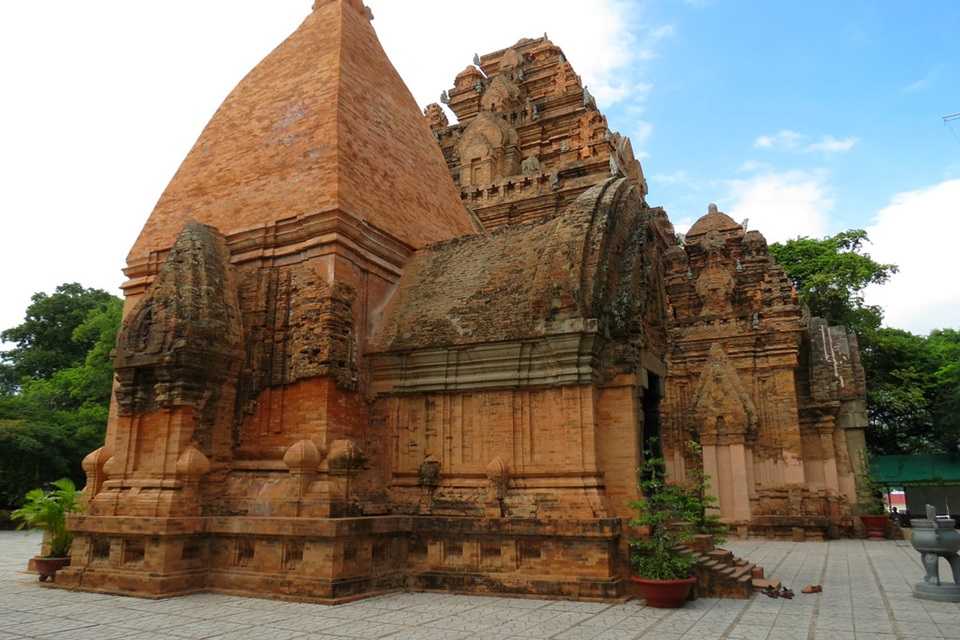 Overview
A day trip of exploring around Nha Trang from Nha Trang Port is indeed what you are searching for as it meets all your expectation about an unforgettable glimpse into Central Vietnam. You will take a chance to learn about traditional craft villages where all products are made by hand. Additionally, it is great to visit impressive places in Nha Trang, such as Po Nagar Temple, Long Son Pagoda, and Dam Market.
 Brief itinerary:
At 9:00AM – 9:30AM, pick up from Nha Trang port.
Transfer to Nha Trang City.
Visit traditional craft villages: making hand-made clay cooking stoves, sleeping mats, conical traditional Vietnamese hats and rice paper cake.
Transfer to visit Po Nagar temple.
Visit Long Sơn Pogoda.
Have lunch at local restaurant.
Go shopping at Dam Market.
At 4:00PM, transfer back to the port.
Drop off at the pier. End the tour
Itinerary
Nha Trang Sightseeing with Lunch
At 9:00 AM – 9:30AM, pick you up from Nha Trang Port to depart for Nha Trang City. Nha Trang is endowed with a six-kilometer stretch of coastline and white sandy beaches. Also, this city is the place of a diverse marine life, verdant mountain ranges, thriving reefs, and stunning islets reached by a short boat ride from the shore. It is definitely worth taking a sightseeing tour of the city as it will help open your mind to fascinating features about the life of local people.
The first attractions in this sightseeing tour are craft villages where people make clay cooking stoves, conical traditional Vietnamese hats, sleeping mats, and rice paper cakes by hand.
After that, you are transferred to Po Nagar Temple – a temple complex erected between the 8th and 11th centuries by the Cham community that used to govern the central plain of Vietnam. The Cham people were originally Hindu and possessed Sanskrit-based script; they are famous for their techniques in architecture and sculpture with a legacy of temple settlements and artifacts scattered not only in Vietnam, but also Thailand and Cambodia.
Some centuries later, the Kingdom of Champa was conquered and taken control by the invading Viet, whose descendants are the Vietnamese people today. And nowadays, the Champa people have still settled down in the central plain near Da Nang as an ethnic minority. Despite the fact that most Cham people have turned themselves into Islam, they still worship their goddess at Po Nagar Cham Towers during their big festival of Thap Ba. The towers were constructed to revere the goddess Po Nagar, which means "The mother of the Country."
Leave Po Nagar Temple for Long Son Pagoda, nestling at the foot of Trai Thuy Hill in the city of Nha Trang. Visiting this pagoda, you will be astonished at its large white Buddha image positioned atop the crest of the hill whereby it can be seen from anywhere in the town. Designed and built in 1886, Long Son Pagoda is in the style of Taoist architecture and home to plenty of high-ranking Buddhist monks. Also, it is where the Vietnam Buddhist Studies Foundation was established in 1936.
As for the history of Long Son Pagoda, it was rebuilt after a cyclone had destroyed it in 1990. The pagoda underwent a lot of restorations and refurbishments and sometimes was interrupted by civil unrests and the Vietnam War. Nowadays, with the enchanting and unique architecture and prominent mythical animals and sculptures of Taoist gods, this sacred place has become one of the must-visited destinations for a trip to Nha Trang.
Have lunch at a local restaurant before heading towards Dam Market. Because of its ravishing architecture, Dam Market is taken into account as the central market of Nha Trang City. This place is large enough to overwhelm you so much while roaming around, so it is also known as a commercial symbol of the city. Formed a long time ago, the market witnessed numerous changes and phrases of the history, for which it bears some historical significance, more exciting to explore. Go shopping or just roaming around the market, and you will realize many interesting things about the market culture of locals. Perhaps, get some items there for yourself, your family, or your friends.
At 4:00PM, you are driven back to the port. Drop off at the pier and end the tour.
Price & Bookings
Inclusions:
All ground transport on tours with A/c private van,
English speaking guide,
Entrance fees for tourist sites,
2 bottles of water/person and wet tissues,
Cruise check point pick-up document,
Lunch 
Exclusions:
Drinks, tips, and other services not mentioned
Travel insurance
Personal cost
Tip for guide & driver (5$USD/person for group less than 5 people; 3$USD/person for group from 5 people
Reviews
There is no review for this tour. Be the first to review this tour !!
Share your thoughts with other customers.