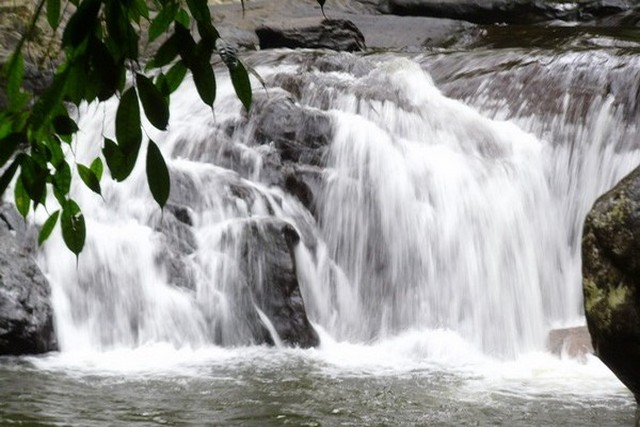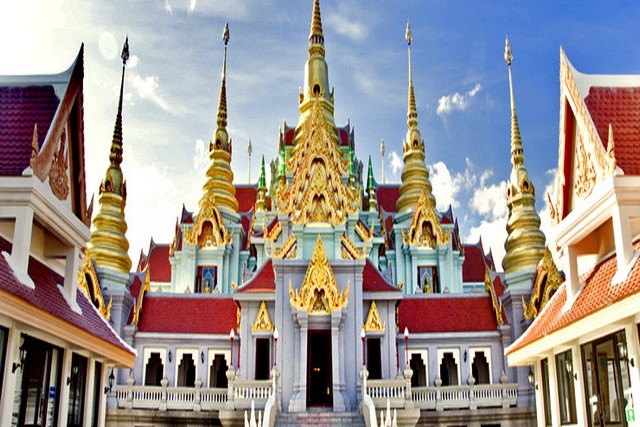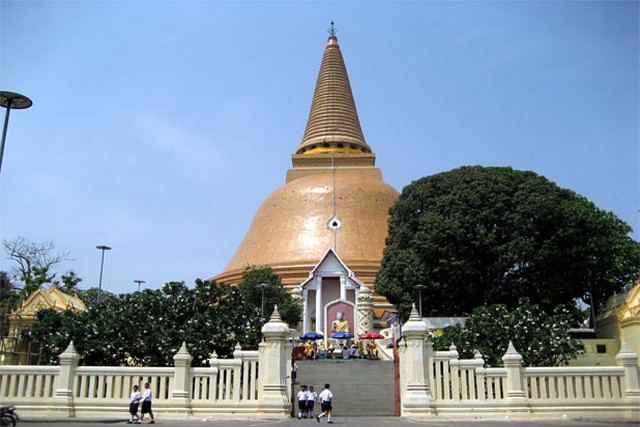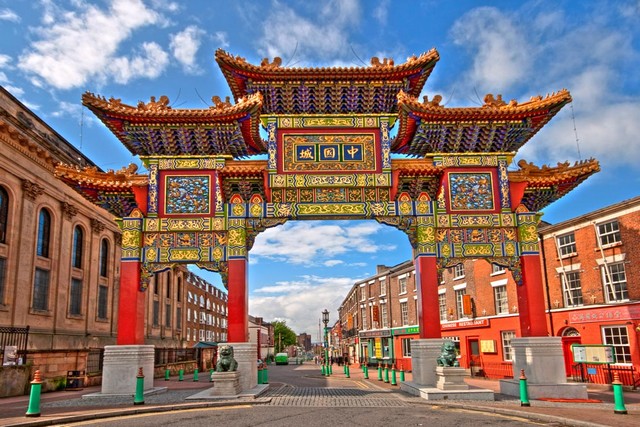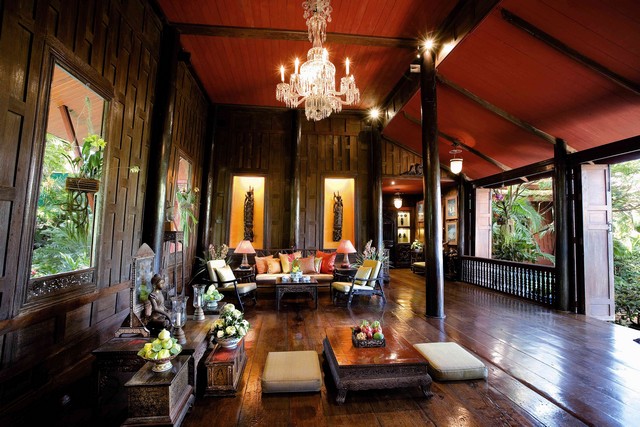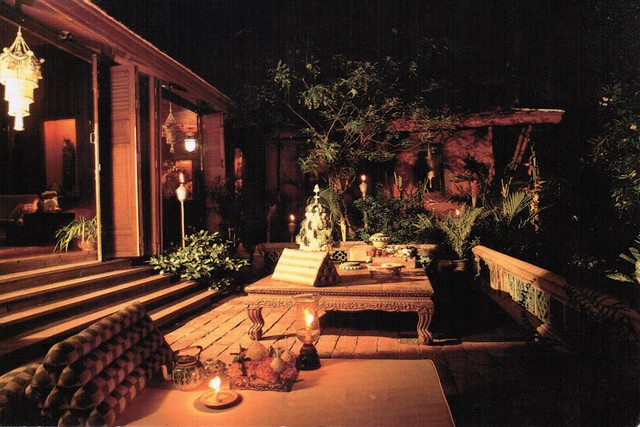 Tour snapshot
Length:
8 days / 7 nights
Overview
See all that wonderful Bangkok has to offer including Jim Thompson House and the stunning Suan Pakkard Palace Museum. Visit the best temples on offer and take in vibrant China Town. Get to know the beautiful sea side resort of Hua Hin with its delightful beaches and fantastic vantage points. Relax at the stunning Pa La-Ou Waterfalls and marvel at the surrounding fauna and flora.
Itinerary
Bangkok Arrival
You will be greeted by your guide and driver at Bangkok Airport and taken to your nominated hotel for check in. The rest of the day is yours free to relax or stroll around the city. Overnight in Bangkok.
Jim Thompson House & Suan Pakkard Palace Museum
Enjoy a delicious breakfast at your hotel as we prepare for our first point on today's agenda. Jim Thompson was a founder of the Thai Silk industry and his delightful former residence has been converted into a museum depicting the history of Thailand's Silk manufacturing. The residence is Thai Traditional architecture. Following here you will visit the former abode of Princess Chumbhot. Suan Pakkard Palace is made up of five traditional Thai buildings set amongst manicured beautiful gardens. The Palace houses a fine number of antiques and artwork, including furniture, pottery, crystals and seashells. Next head back to your hotel and have the rest of the day free. Tonight you stay in Bangkok.
Phra Pathom Chedi Temple & King Rama VI Palace
Have your breakfast at your hotel before your transfer to Phra Pathom Chedi (Holy Stupa from the beginning). This magnificent place dates back to the 4th century and was overgrown with jungle for a few centuries. This is a great place to explore and has great photo opportunities. Next we head to Sanam Chan Palace (King Rama VI Palace). This palace was built over 100 years ago and combines a blend of Thai and Western style architecture. The palace was open to the public in 2006 and also house part of the Silpakorn University Campus. Return to your hotel and enjoy the rest of the day at your leisure. Lunch will be at a Thai restaurant with great dishes on offer to suit everyone's taste. Dinner is on your account and you will stay in your hotel in Bangkok tonight.
Wat Pho, Wat Trimitre & China Town
Following breakfast at your hotel this morning, you will make your way to the Temple of the Reclining Lord Buddha Statue (Wat Pho). Take a stroll to Phra Maha Chedi Si Rajakarn which contains four giant pagodas designed in Thai-Chinese style. Next visit the Thai Traditional Medical Science School and then enjoy a Thai massage. Next you are transferred to enjoy a mouth-watering lunch at a floating restaurant. After lunch, proceed to the 200 year old, five and a half ton statue of Buddha at the Temple of the Golden Buddha. Bangkok's bustling China town, also known as Yaowarat Market, is a great place to find a bargain and is very popular with locals for the many Chinese Restaurants surrounding it. Enjoy some Chinese food before you are transported back to your hotel, Overnight in Bangkok.
Bangkok, Petchaburi & Hua Hin
After a wonderful breakfast at your hotel, you will depart for the drive to Petchaburi to visit Phranakorn Kiri Palace. Perched on a 90 + meter hill, the palace was completed in 1860 as the summer palace for King Rama IV. This delightful place is made up of a compound made up of temples, royal buildings and halls designed with a fusion of Thai, Chinese and Western architecture. Visit the ancient sight of Wat Khao Wang, a temple from the Ayutthaya era 120 meters high upon a hilltop. In this area visit Tham Prathum, Tham Phra Chao and Tham Phra Phuttha Saiyat, a network of lovely caves that beg to be explored. When you have finished you will be transported to Hua Hin for your check in to your hotel. Dinner is your responsibility tonight.
Hua Hin Klai Kangwon Summer Palace & Khao Takiap Vantage Point
Enjoy an appetizing breakfast at your hotel before enjoying your morning free to have a look around Hua Hin or find a delightful spot on the beach to catch some rays. Meet for lunch and enjoy a tantalizing seafood lunch at one of Hua Hin's best known restaurants. Continue on to see Klai Kangwon Palace also known as Far from Worries Palace. The three Spanish inspired mansions which make up this palace have impressive views over the sea and were commissioned by King Rama VII. Now move onto Khao Takiap Vantage Point with amazing views over Hua Hin. Located on top of the hill is Wat Khao Takiap with its giant golden Buddha statue on the cliff. Now make your way back to the hotel and have the rest of the day free. Dinner is on your account and you will stay overnight at Hua Hin.
Kaengkrajan National Park, Pa La-Ou Waterfall & Night Market
Wake up and have a filling breakfast at the hotel today. We will take you to Kaengkrajan National Park to visit the incredible Pa La-Ou Waterfalls, These wonderful falls have 11 tiers of rock and make for some very memorable photos. Here you will find a multitude of wildlife including birds and butterflies and the area is excellent for trekking. The falls are their brim between November and April making it the best time to visit. Return to Hua Hin and visit one of the oldest and most beautiful railway stations in Thailand, The Hua Hin Railway Station. The Royal Waiting Room here is not to be missed. In the evening go to Hua Hin Night Markets with a variety of souvenirs, bric a brac and a multitude of stalls selling Thai delicacies such as Pad Thai, Ice Cream and much more. Overnight in your hotel in Hua Hin.
Hua Hin & Bangkok Departure
Relax this morning with a sleep in and breakfast at your hotel. You are free until you are collected for your transfer to Bangkok Airport for your departure. End of Hidden Thailand
Reviews
There is no review for this tour. Be the first to review this tour !!
Share your thoughts with other customers.