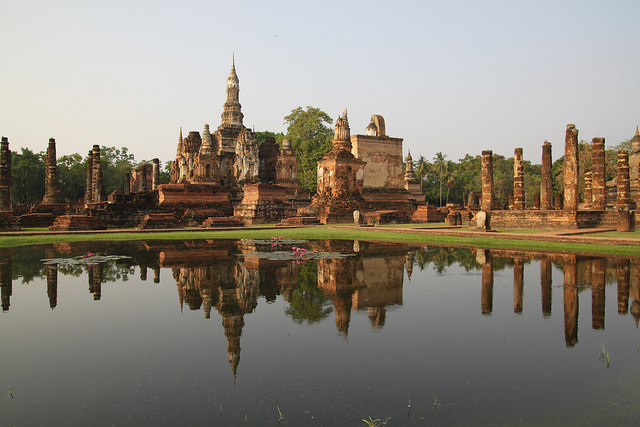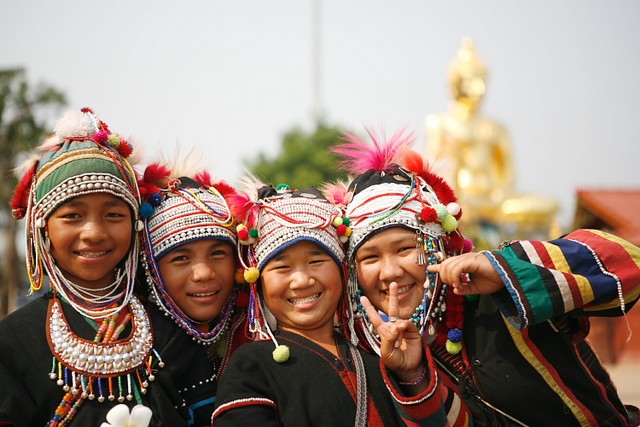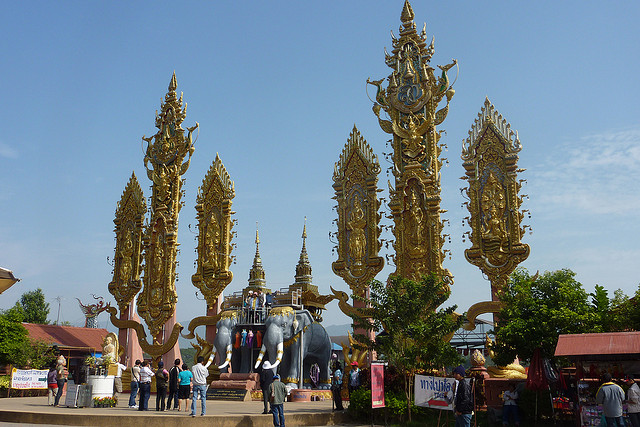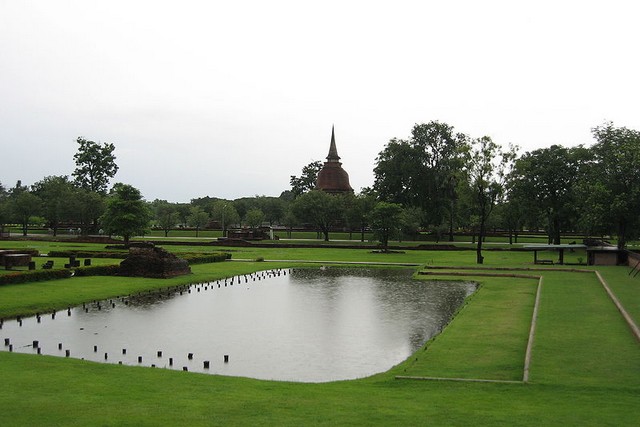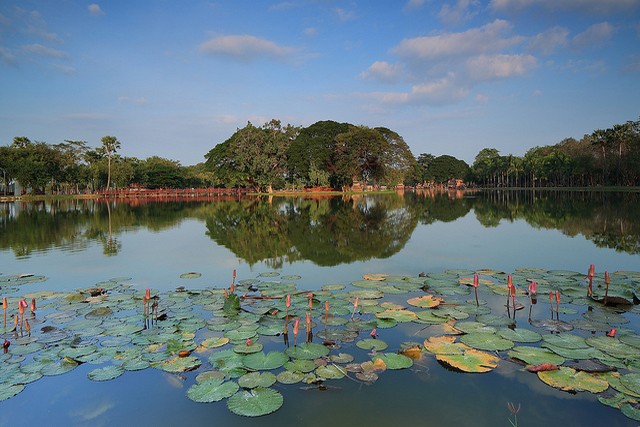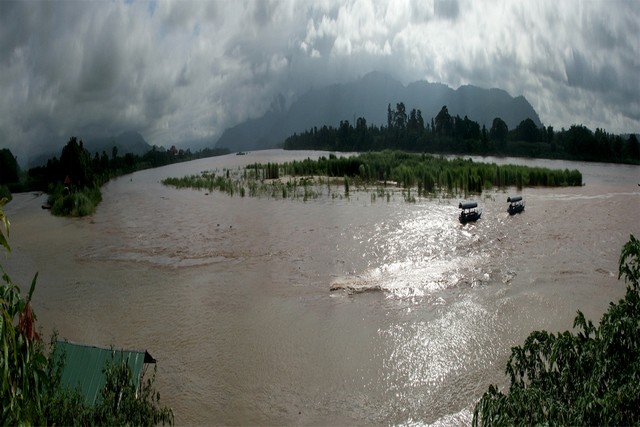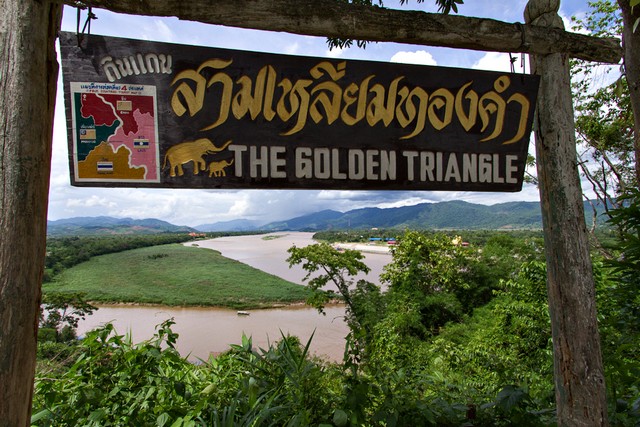 Tour snapshot
Length:
10 days / 9 nights
Overview
Visit these amazing highlights which Thailand has to offer its visitors. In Bangkok you will get to see the Royal Grand Palace and the temples of the city. Enjoy a cruise to discover the rural areas surrounding Bangkok. Visit incredible floating markets and enjoy a Thai Traditional performance. Visit an elephant conservation centre in Chiang Mai and taste real authentic Thai cuisine. Get to meet the traditional inhabitants of Chiang Rai and take a tour of the infamous golden triangle.
Itinerary
Bangkok and arrival
You will be personally greeted at the airport in Bangkok by your tour guide and driver and transferred to your overnight accommodation and an overview of your tour program. Take free time to explore the city in the evening. Dinner is on the guest's account.
Royal Grand Palace & Temples of Bangkok
After breakfast at your hotel, you will commence your day tour of Bangkok. First you will visit Wat Pho (Reclining Buddha Temple) which is the biggest and oldest temple in the city. See the 200 year old, five and a half ton Golden Buddha at Wat Trimit before enjoying a Thai lunch. After lunch make your way to the Royal Grand Palace. Take a walk around the palace grounds and drop into the grand Coronation Hall. See the holiest temple in Thailand known as The Emerald Buddha Temple (Wat Phra Kaew). After the tour, head back to your overnight accommodation in Bangkok. Tonight you are free to explore Bangkok. Dinner is on the guest's account.
Bangkok, Ayutthaya and return cruise to Bangkok
Following breakfast at your hotel, you will be collected by your tour guide and driver in your chosen air-conditioned mode of transport and make your way to visit Bang-Pa-In. Here you will visit a selection of the best temples in the area and have a chance to browse through or buy some superb art works. Enjoy a tasty lunch made from local and fresh ingredients which is sure to delight you. After lunch you will board a local cruise and make your way back to Bangkok. Along the way see the daily activities of the people whose lives revolve around the river as well as magnificent scenery. Upon arrival in Bangkok you will be transferred from the pier to your overnight accommodation. Dinner is on the guest's account tonight and you are free to wander around the city, shop or take in a show.
Bangkok, Floating Markets & Rose Garden Cultural Park
When you have had your breakfast, you will be transported in air conditioned comfort on the 120km journey to the vibrant floating markets. These markets are world renown and the venders sell practically everything from their floating shops ranging from fresh fruit and vegetables to home wares, food and drinks. In the afternoon on our return to Bangkok, you will make a stop at Nakorn Pathom to view the tallest Buddha statue in Thailand known as 'Phra Pathorn Chedi'. Go to Rose Garden Country Resort and feast on an unforgettable Traditional Thai lunch with dishes to suit everyone's palate. Enjoy a Traditional Thai Cultural show with acts from all over Thailand, featuring performances such as Thai boxing, traditional folk dancing and music, sword fighting and much more. Arrive back in Bangkok for a relaxing evening or to explore some more. Dinner is at your expense and stay overnight in your hotel in Bangkok
Bangkok – Flight to Sukhothai
This morning you will check out of your room and then enjoy your breakfast until your transfer to the airport for your flight to Sukhothai. When you arrive at Sukhothai airport you will be transferred to your accommodation to check in and freshen up. Your guide and driver will transfer you for the 55km trip to Sukhothai Historical Park on the banks of the Yorn River. This ancient city was more than 320 hectares/800 acres in land size and was surrounded by a moat. Lunch is served in a local restaurant with a wide range of dishes and styles available. In the afternoon, head back to your hotel in Sukhothai to enjoy the evening as you wish. Dinner is on the guest's account tonight.
Ho Sukhothai, Lampang & Chiang Mai
Enjoy your breakfast this morning at your hotel before your guide transfers you to Lampang. Upon arrival you will visit The Lampang Elephant Conservation Centre to get to know the elephants and their trainers. Afterwards make your way by air conditioned, comfortable transport to Chiang Mai where you will check into your hotel. Later enjoy a wonderful Thai lunch at a local restaurant with delicious dishes served. Have the afternoon to yourself to rest or to take a look around Chiang Mai. Tonight for dinner you will be treated to a fantastic Kantoke Dinner, which is a Northern Thailand traditional way of eating. Guests are seated on the floor whilst been served on large trays on low tables. Traditional Northern Cultural performances during your meal are sure to entertain you. After dinner visit The Chiang Mai Night Market before returning to your hotel for the evening.
City tour of Chiang Mai
Finish your breakfast at the hotel before your guide takes you to visit The Meo Hill Tribe Village. The original inhabitants were from Southern China giving them similar traits to their ancestors. This area was once famous for its opium crops which grew extremely well at 1,500 meters above sea level. Continue on to Wat Doi Suthep Temple with it picturesque views over Chiang Mai. We will stop at a local restaurant to enjoy the flavors of the area for our lunch. Next you will go to visit San Kamphaeng district, the home of silk and cotton manufacturing to see how these products are made. Onward to Bor Sang or The Umbrella Village, where beautiful Thai paper umbrellas are made and hand painted. Also visit a pottery village and lacquer ware and silver ware craft villages. Make our way back to Chiang Mai for a free evening to doing anything you desire. Dinner is at your expense tonight. Overnight at your chosen hotel in Chiang Mai.
Chiang Mai & Chiang Rai
Have your breakfast at your hotel before heading out for today's activities. Take an exciting boat ride on the Mae Kok River to visit a Karen Hill Tribe Traditional Village. The Karen's original ancestors are from Burma, and their various tribes number nearly ¼ million people making them Thailand's largest hill tribe inhabitants. Sample local delicacies and dishes for your lunch before making your way to Chiang Rai for your check in to your hotel for your overnight stay. Take free time to explore Chiang Rai. Dinner is on the guest's account.
Golden Triangle & Mae Sai Border
Commence the day with a delicious breakfast at your hotel where you will be met by your guide for today's tours. Firstly, you will visit the world renowned 'Golden Triangle'. For hundreds of years, the triangle which is formed by Thailand, Burma and Laos has been the centre of opium growth in the region. The area is bordered by the massive Mekong River and the Ruak River. Get an eagle's eye view of the area from a hill top vantage point. You will enjoy a terrific lunch made from local fresh produce and with local cuisine as the highlight. Visit Mae Sai Border market with products from places such as China, Laos and Myanmar. You will find everything here including clothing, jewelry, jade, local hand made products and much more. Return to Chiang Rai for a free evening to do as you please. Dinner is at your expense. Overnight in Chiang Rai.
Chiang Rai & Flight to Bangkok
Enjoy your final breakfast for the tour at your hotel. Relax and explore until your transfer to the airport for your return flight to Bangkok. End of Remarkable Thailand.
Reviews
There is no review for this tour. Be the first to review this tour !!
Share your thoughts with other customers.