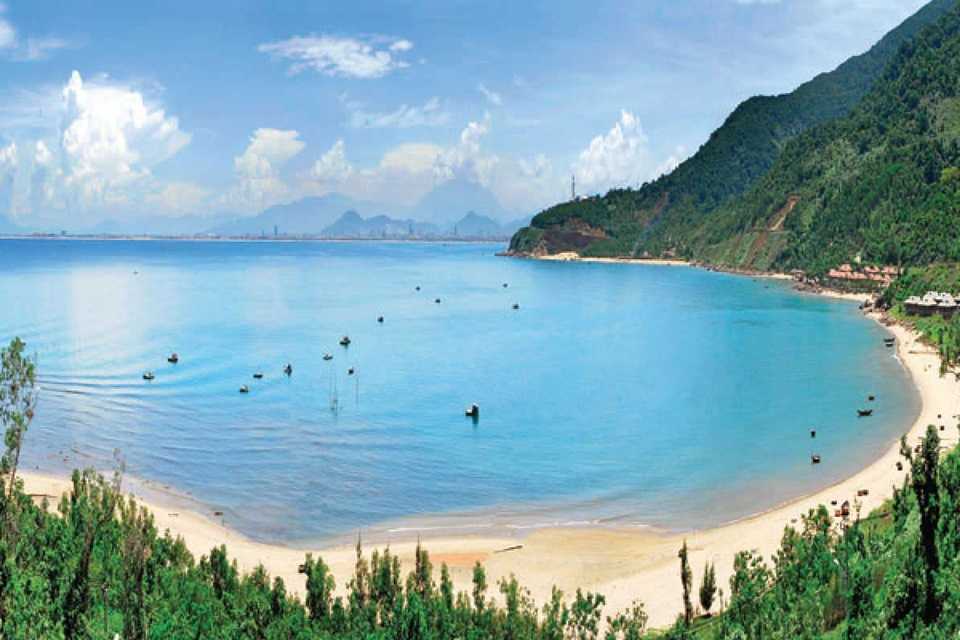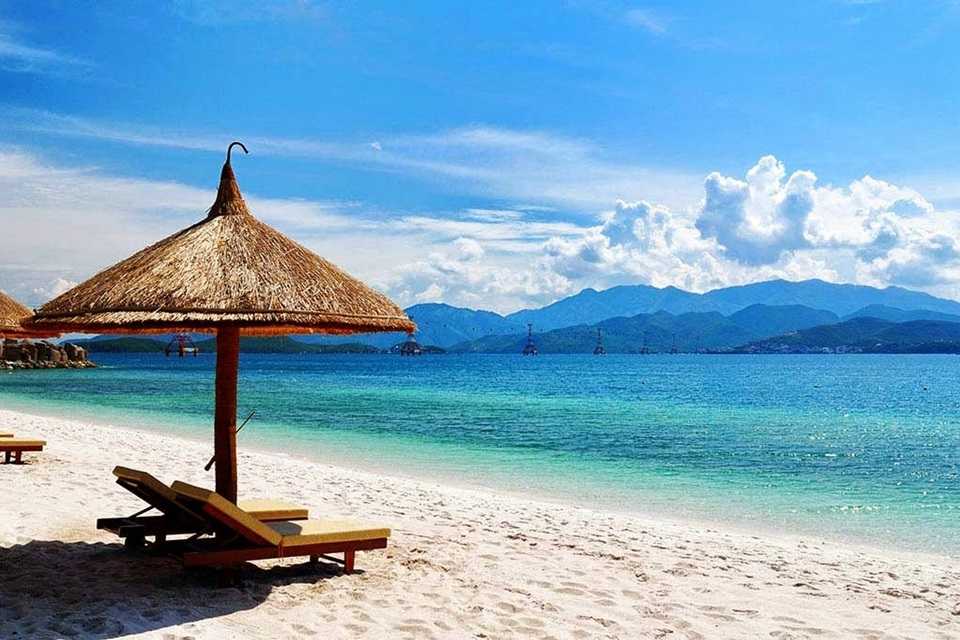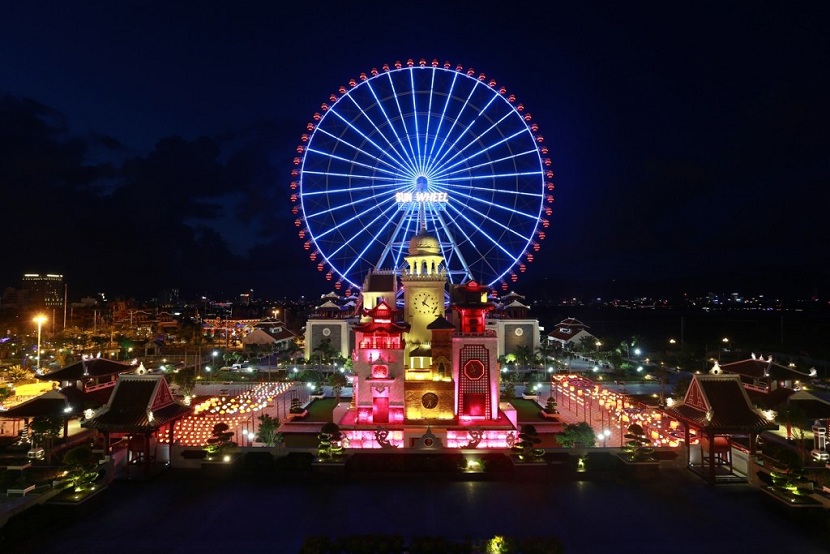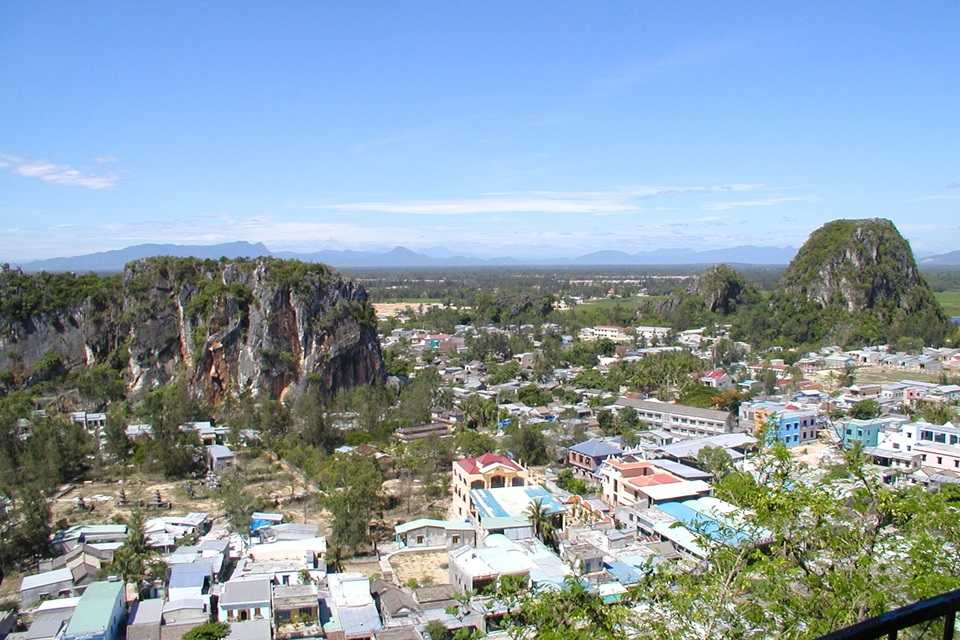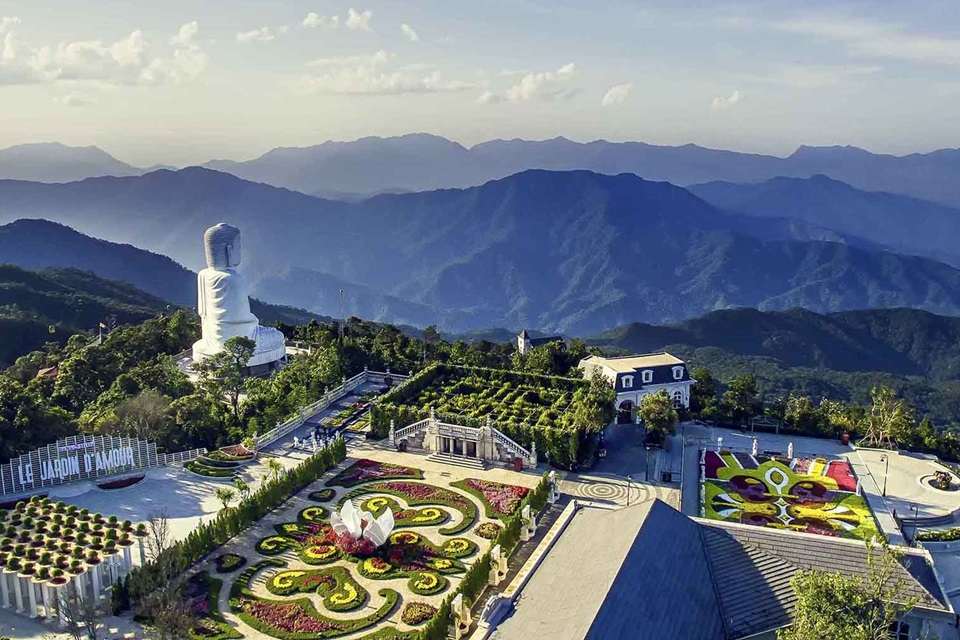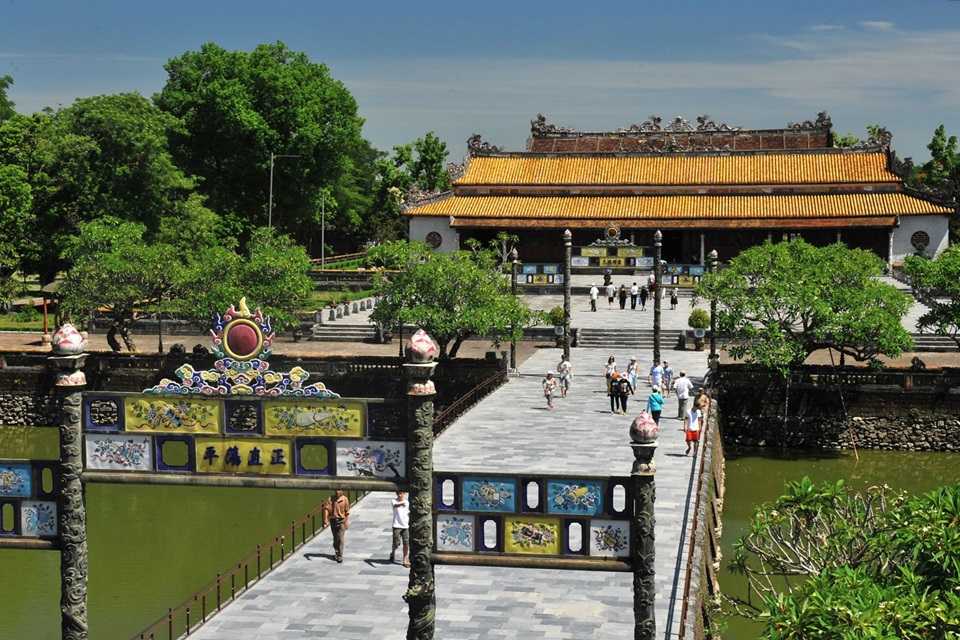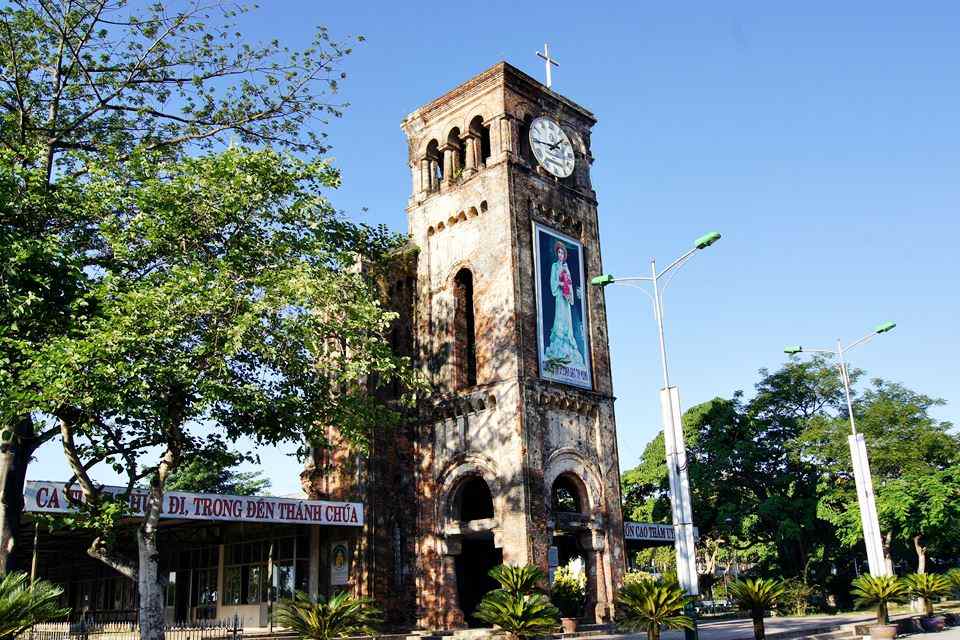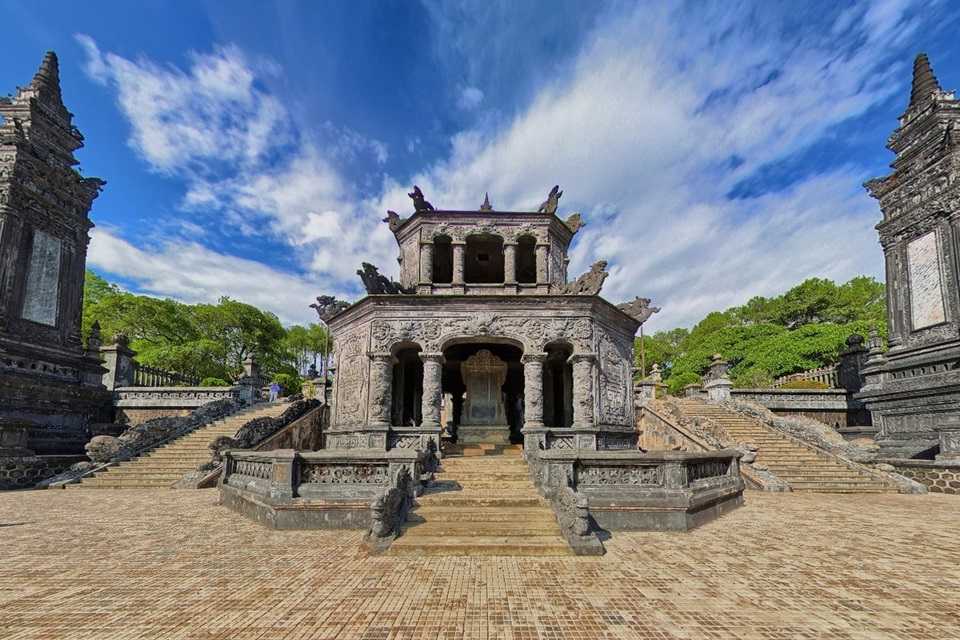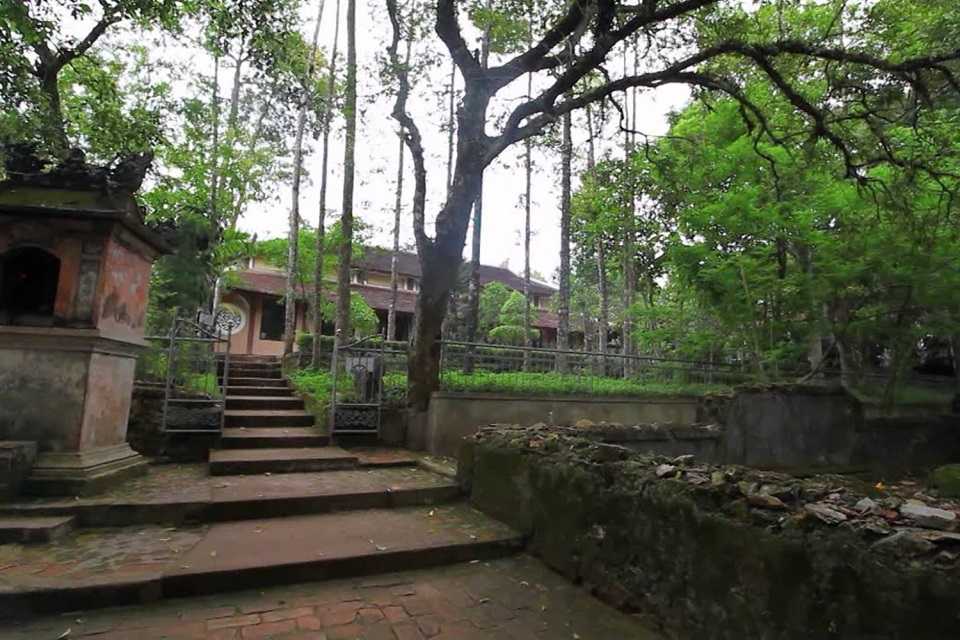 Tour snapshot
Length:
5 days / 4 nights
Depart date:
Every Wednesday & Saturday
Overview
If you've got a chance to visit Danang City, then never miss such an attractive place in Vietnam. The trip is worth to join, especially when Ba Na Hills is set up high in the clouds, which creates such an impressive painting. Meanwhile, Hue, on the other hand, is a nice city with a fascinating mixture of the old ruined fort and palace. And you will also love Paradise Cave for its majestic caves, the landscape, and the serene life. Let's have a refreshing bike to get away from the hustle of the modern city but walk in the bush and discover more of nature.
Brief itinerary
Day 01:           DANANG- SON TRA PENINSULA(L/D)
Upon arrival in Danang, get picked up (07:00-13:00) for lunch (local food) and then transferred to hotel.
Visit and drive around Son Tra Peninsula to contemplate the beauty of the city. Stop at  Linh Ung Pagoda and swim at My Khe beach.
Have dinner and cruise on Han River or visit Sun Wheel (not included in price), and enjoy Danang beauty by night.
Overnight in Danang.
Day 02:           BA NA – HOIAN (B/L/D)
Breakfast, visit Non Nuoc stone carving village, and have lunch at restaurant.
Reach Ba Na Hills (Not including Ba Na cable Fees) and get to the ancient town of Hoian.
Dinner at local restaurant. Return to Danang.
Overnight in Danang City.
Day 03:          DA NANG-HUE (B/L/D)
Enjoy breakfast and check out hotel. Leave Danang for Old Capital of Hue through Hai Van Tunnel.
Have lunch at restaurant and visit the Imperial Citadel.
Dinner at restaurant and join a dragon boat trip on Perfume River.
Overnight in Hue.
Day 04:          PARADISE CAVE – HUE (B/L/D)
Have breakfast and reach La Vang church. Lunch at local restaurant and then get to "Paradise Cave".
Pass by Mooc Water Spring. Have dinner and spend overnight in Hue City.
Day 05:           HUE ­– KHAI DINH MAUSOLEUM – DEPARTURE  (B/L)
Eat breakfast and come to Khai Dinh tombs and Tu Hieu Pagoda. Have lunch at local restaurant.
(13:00): Get transferred to Hue Airport.
Or (17:00-24:00): to or Da Nang Airport.
Trip ends.
Itinerary
DANANG- SON TRA PENINSULA
Upon your arrival in Danang, you're picked up for lunch from 7:00 to 13:00 and taste the exotic local dishes of Danang before checking in the hotel. After crossing Thuan Phuoc Bridge, you get to visit Son Tra Peninsula, which is not just well-known for its fantastic views but also lined up with many things to do.
We shall get around the Peninsula here for a glance at the unique charm of the entire city. And don't miss a visit at Ling Ung Pagoda and a fun swim at My Khe Beach. This is sorted as one of the most appealing beaches on the earth. You will enjoy dinner then. We shall cruise on Han River to catch the beautiful view of Danang City by night, or visit the Sun Wheel (not included in the tour price) and spend overnight in Danang.
BA NA – HOIAN
After enjoying your breakfast, you're taken to Non Nuoc stone carving village where is popular for owing the great sophistication of artworks and vivid souvenirs. Lying at the foot of the Marble Mountains to the Southeast of Danang City, and far around 20km from the Old Town of Hoi An, this craft site owns a great history that lasts over 200 years.
As for the founder of this village, it was the artisan Huynh Ba Quat coming from Thanh Hoa Province. Back to the late 18th century, the founder and others brought their families here to live in this village. Once visiting Non Nuoc Stone Carving village, visitors won't be able to resist the sculptures created from stone. Each individual work of art display the amazing talent and skill of artisans. All visitors will be able to view a great variety of item categories, from human statues to Buddha statues, household products or even those of Vietnamese celebrities.
We shall have lunch at the local restaurant and then keep exploring Ba Na Hills (Not including Ba Na cable fees).
This place is the fascinating mountaintop resort complex you just can't ignore, especially when it's filled with many fun rides, modern accommodations, world-class restaurants, and a Fantasy Park. It's famous as the second Dalat or Sapa in the Central of Vietnam with the longe telpher (6000m) on the planet.
In the afternoon, you get to reach the ancient town of Hoi An where you will be able to go for a walk around the town's special sections. All of these are amazingly preserved with a combination of Japanese, Chinese and European influences. It's also famous for its amazing food, fun shopping, skillful tailors, friendly people and atmosphere. Such key features are exactly what draw more people to this beautiful town.
A few of the streets in the town enable bike and motorbike traffic and a few others are made for pedestrians only. These elements make Hoi An much more inviting for every travelers who visit Vietnam, particularly those who have passed the vivid and frenetic Saigon.
And it's your choice to discover Hoi An Town by night by the time go to a local restaurant for dinner. Next, you will return to Danang and spend overnight in the city.
DA NANG-HUE
You have breakfast and then check out the hotel before leaving Danang to reach the old Capital of Hue through Hai Van tunnel, the longest one in Southeast Asia with 6.28km.
Next, you can enjoy your lunch at a restaurant and have some unique visits of "Chua Thien Mu" (Heavenly Lady pagoda) and the grand palace of the final dynasty of Nguyen - The Imperial Citadel in the afternoon. It's pretty much like a tropical garden of different plants and flowers you've seen nowadays. By looking at the end of the place, you will see the garden stretching a serene and beautiful pine-tree forest.
Besides, after overlooking the southwest bank of Song Huong (Perfume River), you will see its two different sections. The front of the building is accessed from the Perfume River and own Phuoc Duyen tower that can be viewed from different points in the city. The region also has the bell cast in 1710 and the tortoise that bears a large stele carved in 1715.
Visit the pagoda in the afternoon while the monks are praying inside the pagoda and enjoy the beautiful sunset on the Perfume River. As you know, the temple here is always the main subject of all folk rhymes and so-called ca dao related to Hue. It's also known as the iconic status of the city, especially when it's seen as the unofficial icon of the former imperial capital.
After that, enjoy your dinner at the restaurant and then take a dragon boat trip while listening to traditional Hue folk song on Song Huong (Perfume River). We shall spend overnight in Hue.
PARADISE CAVE - HUE
Enjoy breakfast before arriving in Quang Binh and stopping at La Vang Church. It has been destroyed twice, and now there's a basilica behind what is left of the old building. We shall have lunch at the local restaurant and then reach Paradise Cave explored by scientists of the British Caving Research Association.
Once getting to the cave, there's a big parking space for those riding bikes and cars. Besides, you can see many stalls available next to the car park area. Most of them sell sweet treats and local souvenirs.
When crossing Mooc water spring, it's easy to see that Thien Duong (Paradise) Cave resembles a charming landscape painting, which makes it so appealing to visitors. This is one of the wonders of magnificent and magical world. Here, there are a large number of the pretty white crystal stalactites that are pretty like the glass pillars and other amazing nature formations.
Only staying in the cave, you can feel that the entire cave is breathtaking. It's a 31 km long cave which you can descend into through a wooden staircase. It's possible to find out the first kilometer that is supposed to be enough for you to have a glance at such a magnificent natural wonder.
Also, there's a wooden path built to help you discover the Paradise Cave further, so you don't have to worry much about the footwear, and your flip-flops still help. The locals here are quite dressed up for any day out, and it's not too cold, so you don't need to bring along a jacket.
Have dinner and spend one night in Hue City.
HUE ­– KHAI DINH MAUSOLEUM - DEPARTURE
Following your breakfast is a visit at Khai Dinh tombs and Tu Hieu pagoda.
The Imperial Tomb of Khai Dinh in Hue has been claimed to be the most spectacular tomb in Vietnam. Set up at a monument and a mausoleum, such a magnificent tourist site took 11 years to build up, from 1920 to 1931. And this is truly the last Hue Imperial tomb.
When arriving in Khai Dinh tombs, you will see a mixture of Vietnamese and European factors. Its exterior is covered with blackened concrete, forming a unique Gothic air. Unlike other royal tombs that are usually large and owning a respectful reflection, Khai Dinh established his last resting place to be quite stylish and high-sounding.
The imperial tomb consists of two individual parts, including the palace Thien Dinh where you get to see the stone coffin of the Emperor Khai Dinh and the exterior of the Tomb. This is where all statues of the courtyard for ceremonies, the House of Mandarins and Pavilion of steles are placed.
Besides, the tomb of Khai Dinh was actually designed purposefully to become hard for us to visit. It was set up on the side of a mountain with an inner sanctum is about 127 steps up from the road level. Also, the royal tomb of Khai Dinh won't be wheelchair-friendly, so if you're mobility-challenged, let's give it a pass.
You will have lunch at a local restaurant and spend your leisure time until being transferred to Hue Airport (13:00) or Danang (17:00 - 24:00) for your departure flight. We end the trip here.
Price & Bookings
Inclusions: 
New air-con vehicles.
Accommodation: twin sharing basic at above hotels.
Full board meals (Breakfasts at hotel & set menus for lunch and dinner restaurants).
Entrance fees.
English speaking guide.
Water on bus (02 bottles/day/pax).
Tourism assurance.
Exclusion:
International/Domestic airfare
Single supplement
Beverages during meals
Personal expenses
Other services not mentioned clearly above
Meals not indicated in the program
All taxes.
Reviews
There is no review for this tour. Be the first to review this tour !!
Share your thoughts with other customers.