Cambodia is country in south-east Asia, whose name means "Land of Khmers". It borders with Vietnam on east, Laos on north, Thailand on north-west, and has exit to sea on south-west in Thailand Gulf. Capital city is Phnom Penh, but Siem Reap is very popular among tourists, who often chose to enjoy in popular Siem Reap cycling tour, primarily for ancient temples that are located nearby.
People, language and religion
Cambodia has approximately 15 million inhabitants. 95% of them are Khmers, and remaining minorities include Vietnamese, Chinese and Laos people. Khmer people are beautiful and very friendly, and unlike people in neighboring countries who don't speak English too well, Khmer people speak English very well, so you will not have problem to communicate with them.
Official language in Cambodia is Khmer and main religion is Buddhism.
Currency
Currency in Cambodia is Riel. 10.000 Riels is $3.
Short history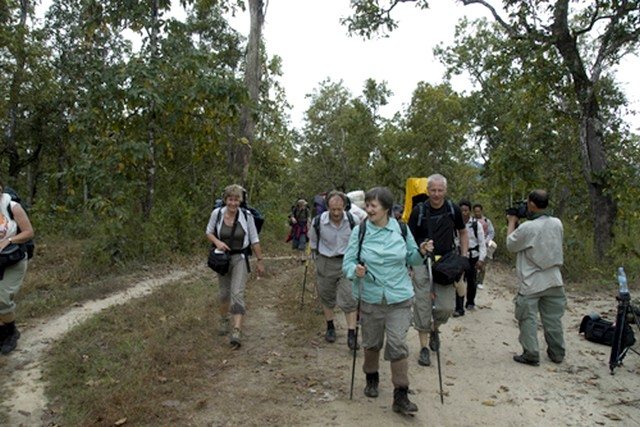 When you choose TNK Travel cambodia package tour , you will learn many info about this beautiful country. Cambodia was French colony in 19th century, and in 1970 it was bombarded by the USA. Along with these historic facts, it is important to mention that it was involved in the most horrific genocide, done by Red Khmers, led by Pol Pot in 1975. In only 3 years more than 1.5 million of Khmers were killed, and many were tortured and starved. Red Khmers mostly killed intellectuals, because Pol Pot's idea was to take people to village to do agriculture. Very famous sights are Death fields, where human skeletons were literary load on a piles. UNI and Cambodia government started prosecuting leaders of Red Khmers few years ago, well, those who are still alive.
These days, Cambodia is one of the poorest countries in the world, and is very much dependent on world help. Because so many intellectuals were killed, they lack expert work force, such as teachers in schools, doctors, etc.
Angkor Wat
You will visit Angkor Wat as a part of Angkor trekking tour. Angkor Wat is  one of the most significant archeological findings in south-east Asia. It was put on World Heritage list by Unesco in 1992. You can reach Angkor Wat from Siem Reap, where you can get accommodation in comfortable and safe hotels, and it is just 6 kilometers away.
Angkor Wat covers over 400 square kilometers and it has been center of Khmer empire from 9th to 15th century.
Most popular temples you should visit on your Angkor cycling tour, are:
Angkor Wat – one of the most important Khmer monuments
Bayon – temple of stone faces, where there are 54 monuments that have faces from all four sides, which means there are 216 faces in total in this temple
Ta Phrom – temple of trees, i.e. temple that collided because of giant roots of ancient trees. This temple became world famous because movie hit Tomb Raider with Angelia Jolie was filmed there.
You can enter temple complex if you pay the pass. One day pass is $20, three day pass is $40, and week pass is $60. Children under the age of 12 can enter for free.
Visa for Cambodia
You can get visa for Cambodia on a border, but it is simpler if you just fill in online form and request e-visa, which you will get in 3 working days. Tourist visa is $20, e-visa is $25 and it is valid for up to 30 days. To get your visa, you will need two passport-size photos and a passport valid for at least 6 months from the date you enter country. It is important to mention that with e-visa you can enter Cambodia only by plane, on one of three country borders. Many backpackers enter Cambodia on border with Thailand, in Poi Pet, and it is important to mention that on this border entrance you will pay your visa more, somewhere around $35.
Best time to enjoy in tour packages in Cambodia
Dry season is from December to April. In May starts monsoon season, that lasts up until October. It is most expensive to go around New Year. It is warmest in March, when temperature can reach +40°C.
Cambodia is country made of contrasts and diverse experiences from previous centuries, where you will see countless fascinating buildings that present monuments of artistic history. People will greet you with optimism and warm joy, despite all the troubles they have in everyday life. Climate is pleasant and atmosphere filled with pleasant and joyful spirit.  You can experience tradition rich with creativity and developed on respect of ancestors and dedication to collective spirit. These are just some of arguments that will interest you to choose your own majestic cambodia adventure tour. After you get first taste of this beautiful country, it is very likely you will be enchanted with this authentic experience and want to return very soon, to continue your exploration of this iconic and contemporary experience.
Source: TNK Travel
---