Cambodia – A Beautiful Country
Are you looking for cheap tour packages in Cambodia? In this case, TNK Travel is the perfect choice for you, as it offers a wide variety of tours, customized depending on some factors, such as the duration and the locations to visit. You will easily find a tour to suit your needs and your preferences for visiting Cambodia, as the tours are divided into more categories, to help you get a better insight of what every tour offers to you.
Cambodia is a very beautiful country located in the Southeast Asia and surrounded by Vietnam, Laos, Thailand and the Gulf of Thailand. Additionally to its rich culture, this country offers some very beautiful attractions to its visitors. Some of the most popular attractions in this country include the following:
Angkor Complex – which also has a variety of attractions, and is one of the most renowned historical sites in Cambodia
Phnom Penh – which is the capital city of Cambodia and is home for some very beautiful attractions that present the history and culture of this country
Sihanoukville Beach – which is a white sand beach where you can get relaxation and enjoy the sun
Kampong Thom – is a province situated in the middle of the Kingdom of Cambodia
Many temples, from which are worth mentioning: Angkor Wat, Banteay Srei, Preah Khan, Ta Prohm, Bayon
However, these are only a few points of interest around Cambodia, but there are many more that you should not miss. You can visit the attractions of your choice, by choosing the tour that is most suitable for your preferences in matter of locations to see and time to spend in each location.
Explore Cambodia by Cruise
Do you enjoy taking cruises? If so, then you can benefit of one of the available Cambodia river cruises that you will find. The variety of cruises is relatively large and they offer you the opportunity to visit some of the most beautiful places, as well as they allow you to enjoy not only Cambodia, but also the surrounding countries, such as Laos. If you wish to visit both countries from a single cruise, you could opt for the Vientiane Upstream Mekong (Cambodia and Laos) & Phnom Penh  – 9 days cruise, which gives you the opportunity to have a better insight of the differences that exist between the two neighboring countries – Cambodia and Laos. Additionally, you will be able to explore some of the most beautiful locations in both countries.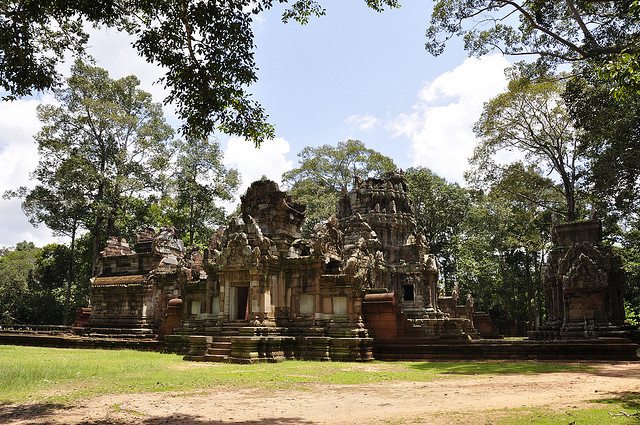 Another cruise that you would most likely enjoy is the 8 days-The Lost Civilizationby Cruise Saigon  which is one of the most spectacular Mekong River cruises Cambodia to Vietnam that you can find. Within this tour, you have the opportunity to explore some of the beauties of Cambodia, as well as some that you will find in Vietnam.
Enjoy Cambodia while Trekking, Cycling and Kayaking
If you like to feel the experience of exploring Cambodia in a different and more engaging way, then you can book a tour from the Trekking, Kayaking and Cycling category of tours that is available. For example, you can choose Angkor trekking tour, which offers you 6 days to explore Siem Reap, the Angkor Complex and all the surrounding areas. Unlike regular tours, the trekking tour offers you the opportunity to enjoy a unique experience, much different from the one that you would get from a regular tour.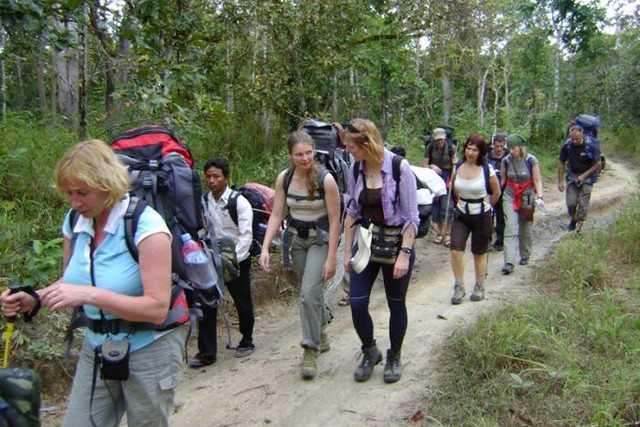 Get the Adventurous Part of Cambodia
If you wish to live a more adventurous experience in Cambodia, then the Adventure tours are the ones that you should look for. Basically, you can choose between an 8-days tour and a 19-days tour. A Cambodia adventure tour will take you into a more in-depth experience, which offers you the opportunity to better explore the lifestyle and people of Cambodia.
Especially for Muslims to Enjoy
If you wish to enjoy the Muslim temples of Cambodia, then you would definitely enjoy any Cambodia Muslim tour that is available in the offer. Supposing you only wish to focus your attention on the most famous Angkor Wat, you are recommended to opt for the Secret Angkor Wat 3 days' tour, which offers you enough time to explore this amazing place. However, if you wish to visit more locations of Cambodia as a Muslim client, then you can choose between the Highlights of Cambodia 5 days or Cambodia at glance 6 days. In any of these tours, you can enjoy spending your time visiting some of the most important locations of interest, especially enjoyed by Muslims.
Closing Thoughts
So whenever you wish to visit Cambodia, you can choose a tour offered by TNK Travel, which has a variety of tour packages especially created to suit every tastes. Depending on the period of time you wish to spend in your tour and the places you wish to see, you will find the perfect tour package for you!
Source: TNK Travel
---