One of the greatest things in life that you can do is travel. Traveling will make your life exciting, richer and fun. There are so many wonderful places all around the planet. Those places are offering so much, and every place is a different and special story. Each story will change your life forever. One of the places you must visit definitely is Cambodia. Surrounded by Vietnam, Thailand and Laos, Cambodia is a true gem of that part of Asia. That area had turbulent political past, and it finally became an attractive destination for visitors few years ago. There are many cheap tour packages in Cambodia to choose from. It is a land of remarkable beauty, in which you can learn and experience so many brand-new things.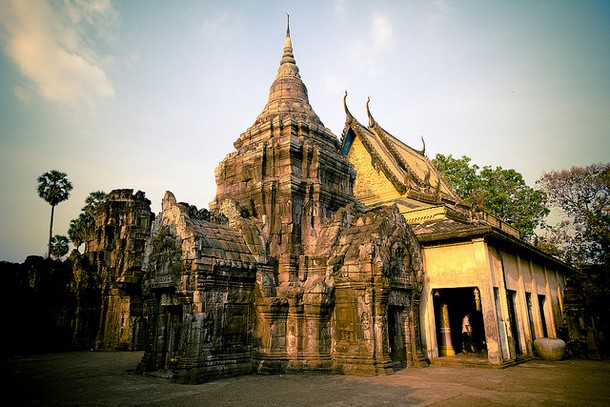 Cambodiais a land of differencesand contrasts
                During your Cambodia adventure tour, one of the things you will notice right away is that this land is a land of contradictions. Poverty is something that you can feel at every single step. Then again, you will see tablets, smart phones and other modern devices. Every coffee shop and restaurant offer WiFi to its guests, which means that you won't be able to put aside all that western madness. That mixture will make you think. For the first time, you will see so many different things at one place. It is something you cannot miss. TNK Travel is offering tour packages in Cambodia, and you need to pick yours. Pack your bags, because this land will give you one of the best experiences in your life.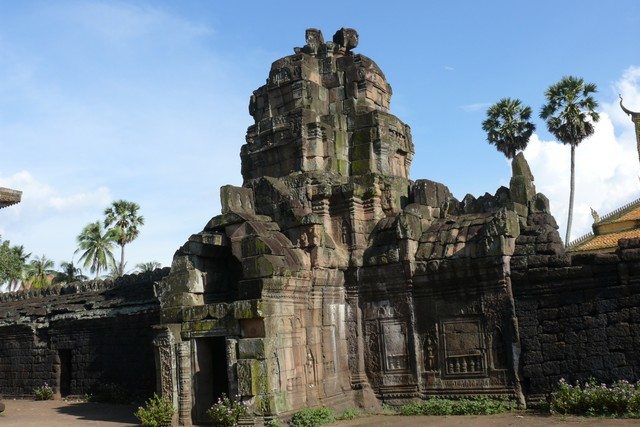 Cycling tour in Siem Reap
                If you are a fan of cycling, you should take Siem Reap cycling tour. You can make an amazing mix and enjoy in beautiful nature of Cambodia. Siem Reap is a little city that lives exclusively from tourism, and it is completely suitable for tourists from all over the world. Of course, it is not Paris, London, Barcelona or New York, but still, everything in this town is very cute with lots of stalls, leg massage parlors, restaurants and bars, and every service you want, you can get for a ridiculously small amount of money. Average salary in Cambodia is not more than $100 per month, and for local people, 15 minutes massage that cost $2 is too expensive.
                Angkor Wat temple complex will take your breath away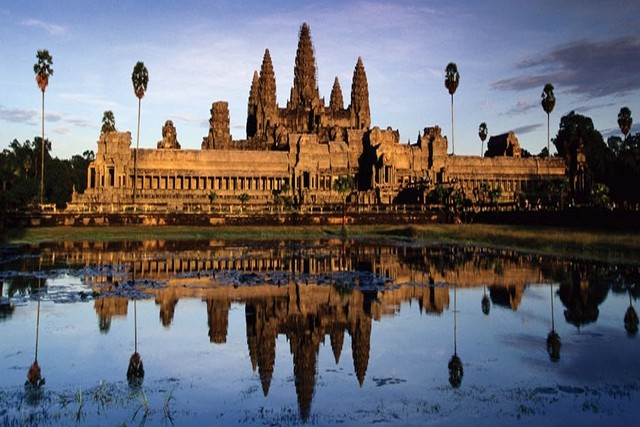 For a tour of Angkor complex of temples, there are several options: Angkor cycling tour, full-day taxi, and private tuc-tuc driver who will drive you from one temple to another, and he will wait until you're done with the tour. Driver will also be some kind of a tour guide for you. You will be able to visit Angkor Thom, temple called Bayon, and Ta Phrom temple, which definitely is one of the most beautiful temples. This temple became very famous among fans of Tomb Raider movie, because a lot of scenes from that movie were filmed in that temple. Angkor Wat temple complex will take your breath away. Millions of tourists visit this attraction every year. The biggest attraction of Cambodia truly deserves it. In order to visit every temple and whole complex, you will need a couple of days. When the temple complex is closed, be sure to visit the special night market where you can get massage or pedicure in the open with the help of little tiny fishes.
 Cambodianfabulouscuisine
                During your visit to Cambodia, even if it is just some of the day trips to Cambodia from Vietnam, you will be able to enjoy in extra ordinary cuisine. The fact that Cambodia is placed between Vietnam and Thailand, means that dishes prepared and served will be astonishing. There are some great Cambodian specialties you will never forget, such as:
Fish amok
Fired crab: kdam chaa
Grilled squid: ang dtray-meuk
Fried fish
Khmer noodles: nom banh chok
Time spent in Cambodia will be filled with most amazing adventures and experiences. Thanks to TNK Travel, you can choose one of the available tours, such as majestic Cambodia adventure tour, and you will spend the greatest vacation ever. This place is great for couples, newlyweds, group of friends, or families with kids. Possibilities are endless, and every day, there is something brand new around the corner. Visiting Cambodia is one of the best decisions that person can ever make. For such a long period of time, this land was unfairly unknown, but now, it finally has its place on the list of most exciting places that tourists should visit. From villages to capital, people will always greet you with smiles and love in their eyes, and they will give their best to make your staying in their country as best as possible. Cambodia is an extraordinary traveling experience, and you will see it yourself.
Source: TNK Travel
---