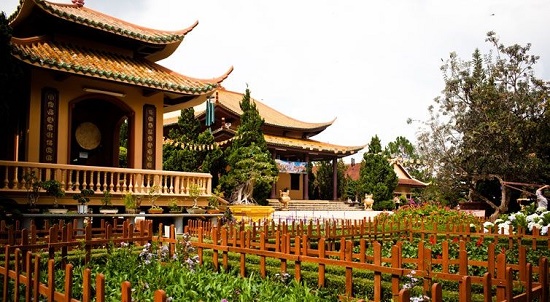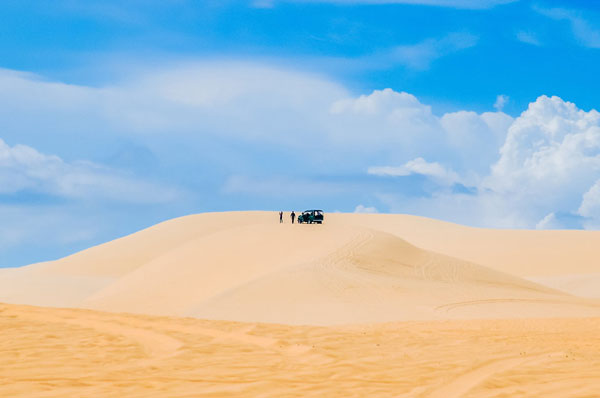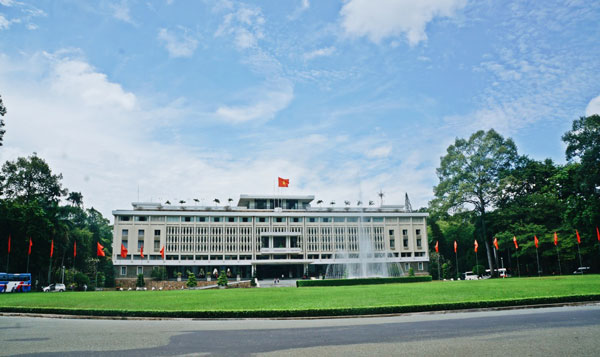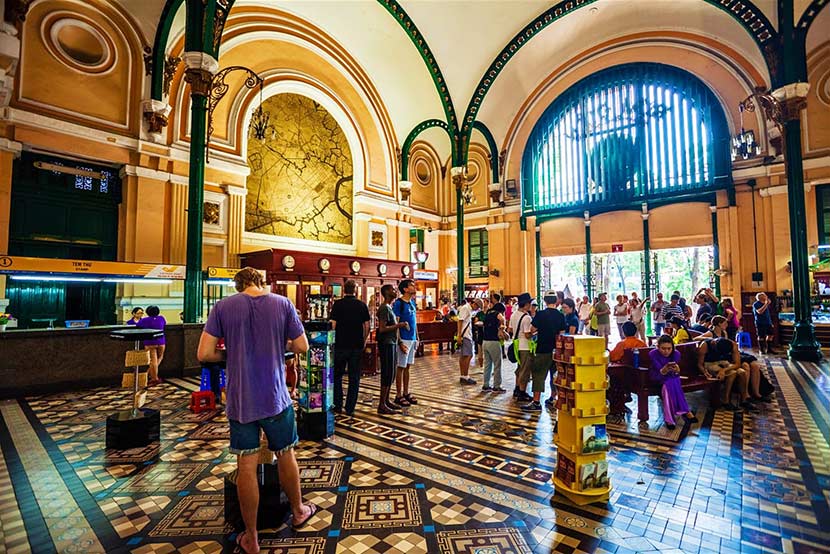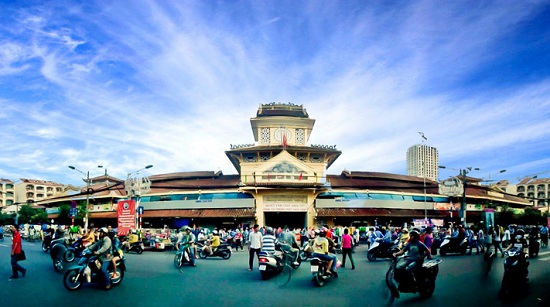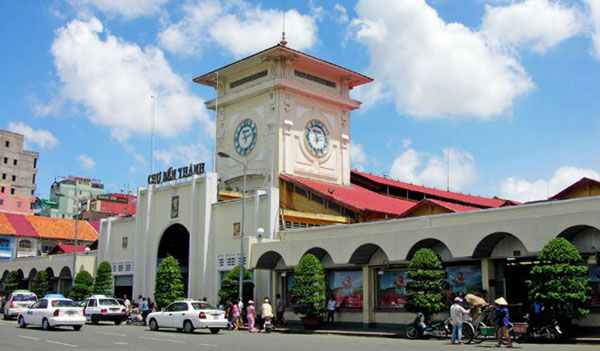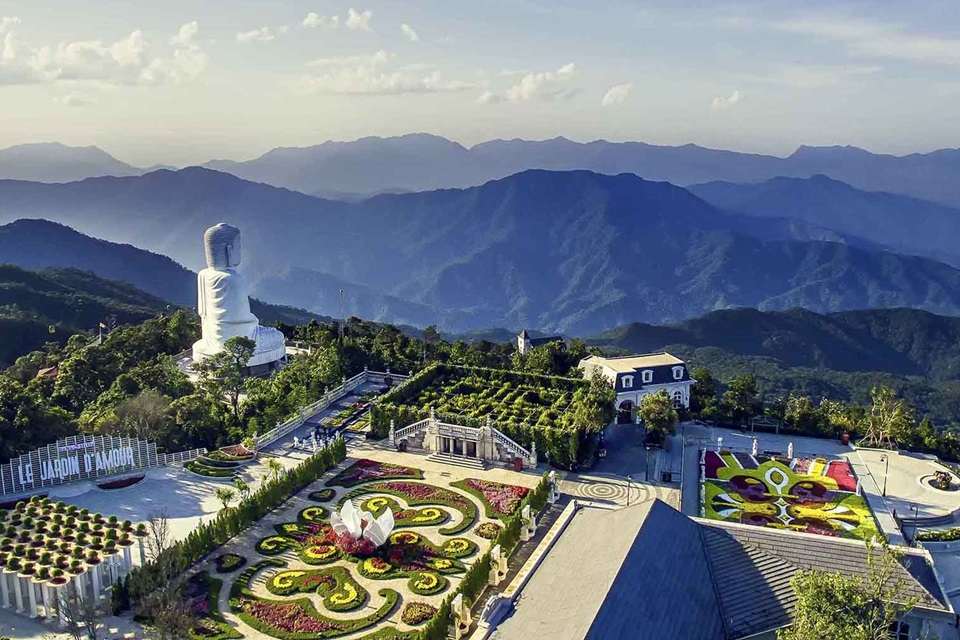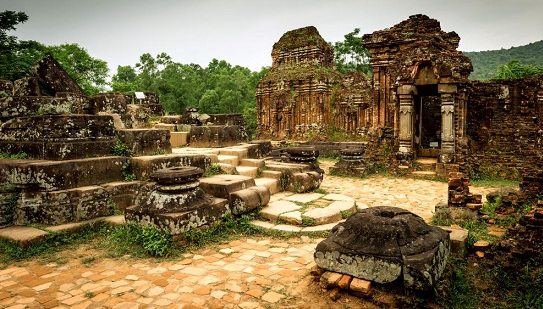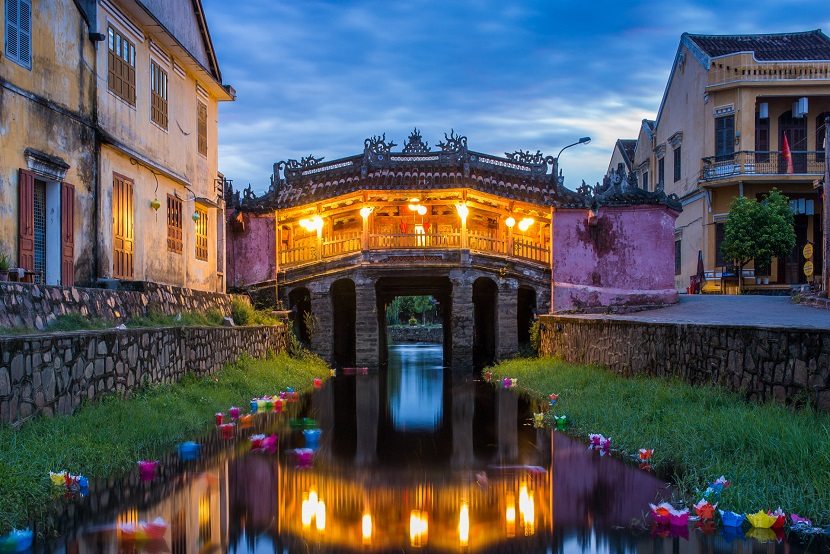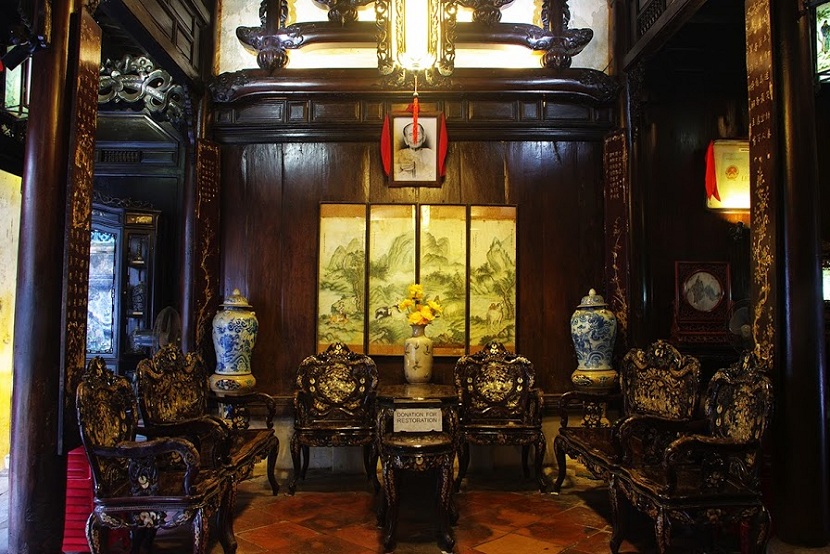 Tour snapshot
Length:
8 days / 7 nights
Overview
It will be a big regret if you skip and miss this amazing 8 days trip from Southern to Central Vietnam. Everything from the vibrance of Saigon, the dreamlike beauty of Dalat, the gifted sea cape of Mui Ne to the artisan hub of Hoi An would make it a place where you will return in a heartbeat. But the people in this country could spice up your whole experience during your visit.
Itinerary
HCMC Arrival - Leave for Dalat
Upon arriving at Tan Son Nhat airport by airplane, you will be picked up and transferred to the City center and spend some relaxing moments at lunch. Your travel distance from Ho Chi Minh City to Dalat is around 300 km by land, so it's quite easy to head to this area by bus or van. 15.00pm: Get on a departure bus to Dalat. 22.00pm: After arriving in Dalat, feel free to spend overnight here.
Dalat Sightseeing
Breakfast is some of the best you'll find at the hotel in Dalat before paying the city of love and flowers a visit. Robin hill is the best starting point you must go as it connects between Dalat City and Truc Lam Zen Monastery. Better than this, it's said to be one of the most stunning viewpoints in the city where you can enjoy all panoramic view of the region and even Langbiang mountain from above.
Let's trudge up some steps to the cable car that offers you one single ride or a round trip if you like, with 2.3km covered each way. This offers you a fantastic view of the pine forest, flower paddy and romantic lake Tuyen Lam right from your cabin. No doubt, what a wonderful experience!
And on the way to the lake, you're taken to the Phoenix Summit, on which the famous Truc Lam Zen Meditation Monastery lies; the monastery attracts countless tourists while they travel to Dalat City. While standing among the open natural setting, you have a chance to bring your souls back into the serene state and live in the full awareness.
Not only that, but Tuyen Lam lake also makes you feel more peaceful than ever thanks to its unspoiled charm. Being surrounded by the poetic purple streams and spectacular Voi mountain, Tuyen Lam becomes one of the best attractions not to miss in Dalat. With 320 hectares, the lake is rated as the largest one in the region. It's Ministry of Irrigation that set up a dam across Tia stream and then renamed it to Tuyen Lam with the meaning of charming water.
Dalat Shrink Tunnel sculpture is the next awesome stopover for you to discover when leading you to explore the whole space time creation and growth of Dalat city. Each work is not only a breakthrough about the materials used, but also features the fascinating stories about the regional culture.
Wait for more than 10 minutes from the center on bus, Datanla waterfall can appear in your eyes, a great amusement park of several activities. Roller coaster is one of these interesting activities of entertainment. Besides, don't miss a walk to the second waterfall layers and an admirable look into the clear water stream that runs through the rainforest. All of these will bring you peace and take you back to the real nature.
Aside from that, you still contemplate the stunning landscape and enjoy the comfy weather condition by the imprint of French architectures on the land. And one of the most special sites to recommend for you is the Railway Station. This has been the owner of record series, like the Vietnam's highest railway station due to its altitude 1,500 m above the sea level.
Apparently, Dalat never fails to inspire the travellers for its cool climate and fresh flowers, especially when the gardeners love to use the high-tech farms. Let's visit and experience them, which are popular places to sightsee the strawberries, black tomatoes, and so on or to immerse into the true life of the farmers and explore the most famous specialties of the area.
For those who get interested in many great sights in one place, then you can't help but feel awesome when coming to Linh Phuoc Pagoda. It's the most vivid decorated temple of Dalat when being caved with ten thousands of beer bottles and broken pottery.
Dalat - Mui Ne: Travel to Mui Ne and take a beach break
After having a breakfast at your hotel, we shall leave Dalat for Mui Net at 8.00am. At around 12.30pm, you'll be dropped off at Mui Ne town and then have your dinner after that. Take a relaxing beach break, and then check into your accommodation to spend one night in Mui Ne.
Mui Ne Sunrise tour - Ho Chi Minh City
From 05:00 - 9.30am, you will meet our tour guide there and kick off your journey to enjoy the beautiful sunrise on Mui Ne sand dune. There are in fact two sand dunes: Red Sand Dunes and White Sand Dunes, which is something unique that you hardly see anywhere else. The White ones are quite striking to see while bordering a tranquil lake full of lotus blossoms. Later, you will turn back to the hotel for breakfast.
Want more natural beauty? There's a little stream lying in the midst of the sand dunes on Rom Island, which is called the Fairy Stream. By winding its way, you go through many bamboo forests and dunes near the villages.
During your visit, people are often encouraged to take off the shoes since it's quite pleasant to go for a walk around here. Then you stop by Mui Ne fishing village right at the north end of the bay as it's a great site to witness the true local life and where you could eat fresh seafood. Check out and have lunch after this.
Till 13.00pm, you will take the fixed departure bus to Saigon. After arriving and checking in your hotel, spend your leisure time in the evening and have dinner on your account. Spend one night in Ho Chi Minh City before getting ready for a morning sightseeing tour around the place on the next day.
HCMC - City Tour - Evening Flight Danang
After having breakfast at the hotel, you'll be able to join a sightseeing tour to the Reunification Palace. It was set on the site of the former Norodom Palace, and designed by architect Ngo Viet Thu. The building used to serve as the presidential home and workplace until the end of the war in April 1975.
Beyond that, if you want to see how the past becomes the present, then visit a few more French colonial sites such as the Old Central Post Office and Notre Dame Cathedral. These attractions are arguably the representatives of the French influence made on Vietnam during their invasion.
Just keep moving to the Chinatown and Thien Hau pagodas (or Chua Ba) that is one of the most active temples in Cho Lon and dedicated to the goddess of the sea and protector of the sailors. Right in front of the altar of Thien Hau, dozens of incense coils show up, so most visitors tend to buy these and attach their names to the coils before hanging them in the ceiling of the temple.
Don't ignore them, and take some great photos if you want because the incense coils here are pretty big, with a diameter of over one meter. This is why they can burn for many weeks. After that wonderful moment at a religious site, watch the whole street life with a cyclo ride through every narrow street.
Next, we shall leave for Binh Tay market (Cho Lon) where you can expect a friendly welcome for coffee at the street food vendors. Also, you can find and buy a lot of fresh foods, fabrics and cosmetics at the wholesale price. After the lunchtime, keep going to visit War Remnants Museum, which features the most talked-about exhibits, like the tiger cages for instances. These were used by the French and South Vietnamese to torture the political prisoners.
And right here, you'll see how it conveys the brutal effects from the war on the civilian victims quite intensely. A lot of these atrocities were publicized through the real photos, which tells you how the war shaped the current Vietnam.
We're going to end this tour with Ben Thanh market - an exotic place to get local handicrafts, Vietnamese souvenirs and art for sale. Here, you can get a bite of Vietnamese dishes or just cool off your mind with a cold iced drink.
Next, you're transferred to Tan Son Nhat airport for starting the flight to Danang in the evening. Once arriving and checking into the hotel, spend your leisure time here and get dinner on your account. We spend overnight in Danang as well.
Danang - Ba Na Hills - Golden Bridge - Hoi An
You'll enjoy the breakfast at the hotel in the morning before checking out and transferring to Ba Na Hills Station. This is where you will have a chance to experience the world's largest and weirdest station. At about 5 kilometers in length, the Ba Na Hills cable car is the longest journey you've ever had in Vietnam.
The network links the foot of Ba Na Mountain with the peak of Vong Nguyen and attracts a lot of visitors to come and take in its spectacular views. At this time, don't miss visiting some old French villas on your route, Nui Chua, the suspension bridge, and the Mountain Peak at the height of 1,487m. You will love having lunch while still immersing yourself in these fantastic views.
And guess what? In the afternoon, Vong Nguyet Villa is exactly which you're going to visit next. It's where Linh Ung pagoda, Sakyamuni Buddha's monument and wine cellar situate. Coming to the special cellar, you'll have a chance to taste different kinds of wine if you like. Starting at 16.00, we shall take the downhill cable car to get to Hoi An. You also spend overnight here and wait for Hoi An to light up!
Hoi An
Let's have your breakfast at the hotel before we leave for My Son, a beautiful sanctuary world of the ancient Cham religion that draws thousands of visitors everywhere! Cham Holy Land, the World Heritage is also something not to miss here, especially when you're able to learn the technique of old Cham people in creating red bricks to build up the tower. After that, we shall go back to Hoi An and have lunch at one local restaurant.
In the afternoon, just stroll around the old town, take some great pictures of the Japanese Covered Bridge, Tan Ky old house, the Pottery Museum, the Chinese-styled temples, pagodas, the silk roads of Hoi An, and the Cantonese congregation - one of the most well-known historical buildings in the town. Spend overnight at your hotel.
Hoi An to Danang - Departure
Spend your leisure time in the morning for shopping around Hoi An. You might not know that the entire shopping center here is quite legendary thanks to its affordable yet decent tailoring services. There are many items for you to buy, including the suits, shoes, shirts, and customized dresses.
Next, we check out and transfer to Danang to visit the dragon bridge and Son Tra Peninsula that is far 10 km from Danang City. You will get overwhelmed with the stunning natural landscapes and pristine beaches on Son Tra Peninsula, which is why it has become a favorite tourist attraction until now. After this, you can relax by walking around or find some local vendors for eating or drinking before departure. Your trip ends here.
Price & Bookings
Tour price included:
A/c vehicle for pick up, transfer & sightseeing as per program
English speaking tour guide
All entrance fees, round trip cable car to Ba Na Hills, one way Robin Hill cable car
Mineral water
Hotel accommodation twin or double room sharing
Meals as indicated in the tour program: Daily breakfast at the hotel,
Tour price excluded:
International flight to /from Viet Nam
Travel insurance
Drinks & other meals not mentioned in the program
Personal expenses
Reviews
There is no review for this tour. Be the first to review this tour !!
Share your thoughts with other customers.