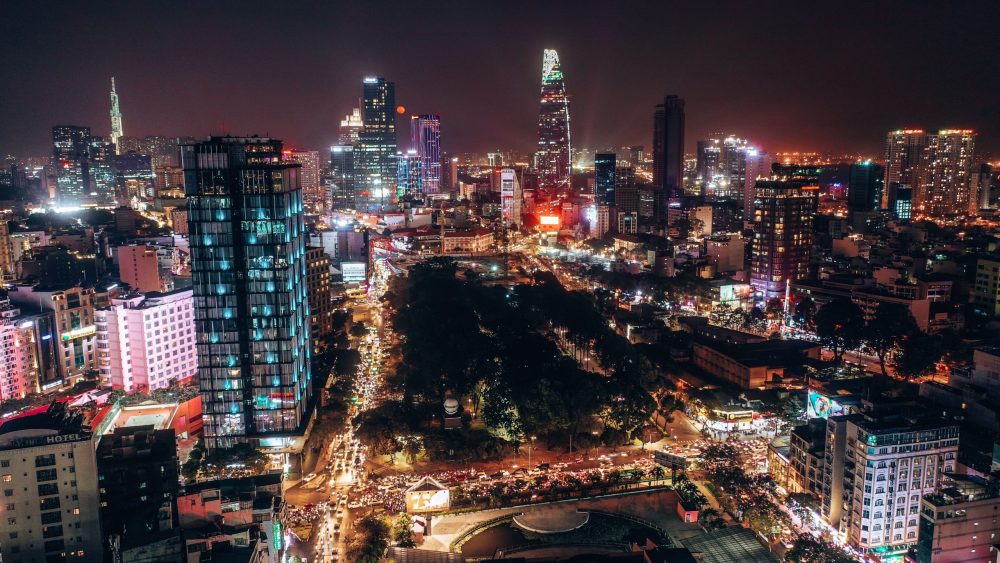 Ho Chi Minh city
Overview
Ho Chi Minh City, formerly known as Saigon, is the largest city in Vietnam and a bustling metropolis with a vibrant atmosphere. Ho Chi Minh City is a dynamic city that offers a mix of history, culture, and modernity. Immerse yourself in its vibrant streets, indulge in delicious food, and explore the historical and cultural attractions that make this city so captivating.
Ho Chi Minh city Tours
Ho Chi Minh city Travel Blog
Ho Chi Minh city Travel Guide
Ho Chi Minh City, also known as Saigon, is a bustling and vibrant city in Vietnam that offers a wide range of attractions and activities. Here's a travel guide to Ho Chi Minh City and some popular things to do:
Visit the Reunification Palace: Explore the historic Reunification Palace, which played a significant role in Vietnam's history. Take a guided tour to learn about its fascinating past and see the preserved rooms, war command center, and underground tunnels.
Discover the War Remnants Museum: Gain insight into the Vietnam War at the War Remnants Museum. This museum exhibits war artifacts, photographs, and documents that showcase the harsh realities of the war and its aftermath.
Explore the Cu Chi Tunnels: Take a trip to the Cu Chi Tunnels, located outside the city. These extensive underground tunnels were used by Vietnamese soldiers during the war. Visitors can crawl through some sections, learn about the tunnel network's history, and witness various traps and weapon displays.
Wander around Ben Thanh Market: Immerse yourself in the bustling atmosphere of Ben Thanh Market, one of the city's oldest and most famous markets. Shop for a wide variety of goods, including local handicrafts, clothing, accessories, spices, and street food. Don't forget to bargain for the best prices!
Explore the Notre-Dame Cathedral Basilica: Admire the beautiful French colonial architecture of the Notre-Dame Cathedral Basilica, a symbol of Ho Chi Minh City. Take a moment to appreciate its stunning facade and step inside to observe the serene interior.
Enjoy Vietnamese Cuisine: Indulge in the flavors of Vietnamese cuisine by sampling local dishes. Taste the iconic pho (noodle soup), banh mi (Vietnamese sandwich), and fresh spring rolls. Explore the city's vibrant street food scene by trying various snacks and delicacies from food stalls and local eateries.
Take a River Cruise: Enjoy a leisurely cruise along the Saigon River and take in the city's skyline from a different perspective. Many river cruises offer dinner and live music, creating a romantic and relaxing experience.
Visit the Mekong Delta: Take a day trip from Ho Chi Minh City to the nearby Mekong Delta region. Cruise along the winding waterways, visit traditional villages, and witness the local way of life. Explore the floating markets, sample tropical fruits, and enjoy the peaceful rural scenery.
Experience the Nightlife: Ho Chi Minh City offers a vibrant nightlife scene with numerous bars, clubs, and live music venues. Explore the lively streets of District 1, particularly Bui Vien Street, which is known for its bustling nightlife. Enjoy a drink, socialize with locals and fellow travelers, and soak in the energetic atmosphere.
Ho Chi Minh City is a dynamic and diverse city that offers a blend of history, culture, and modernity. Explore its historic landmarks, savor the local cuisine, and immerse yourself in the vibrant atmosphere to make the most of your visit.