If you are planning for your tour in Cambodia you need to know that that it is always arranged in three different categories. The first category is for well heeled tourists that can afford the luxury treat starting from the flight, accommodation to the tour, the second is for those that are on budget but still need something nice in their tour in this wonderful country and the 3rd category is for those that are on tight budget and still want to tour in Cambodia. This article is about to explain to you more on how those in the third category can take pleasure in Cheaper Package tour Cambodia. Certainly, TNK Travel is just the key when you are on tight budget and still want to enjoy wonderful tour experience in Cambodia.
A Look at the Cheaper Flight for Your Cambodia Tour Package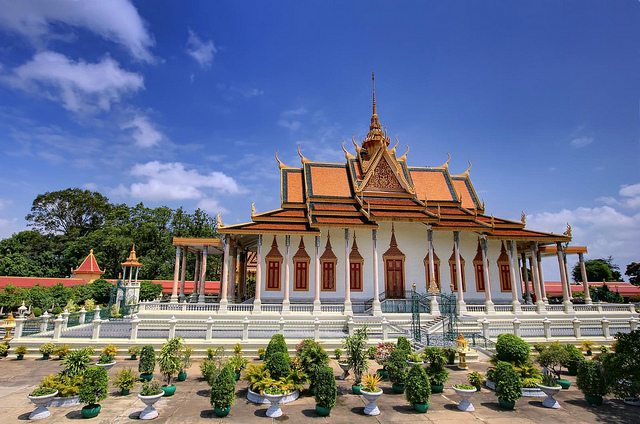 In your bid to embark on tour to any country of your choice, one of the main things you need to consider is the cost of flight to the country. That is why the abovementioned travel company is ready to offer cheaper flight package to those that are on tight budget but still want to enjoy perfect and exciting tour in Cambodia.
 A Must Know About the Most Affordable Accommodation in Cambodia
With the high level of experience of the aforesaid travel company coupled with their connection in Cambodia they are ready and able to grant you most affordable accommodation in Cambodia when you want to tour but do not really have enough money. But, the interesting thing about the cheaper accommodation package offered at TNK Travel is that despite low cost the quality is not compromised in any way.
A Highlight on How TNK Travel Will Sort Out Your Cheaper Accommodation in Cambodia
Obviously, you will not even know when this wonderful travel company will finish the arrangement of your accommodation in Cambodia. This is because, you will be busy exploring the exciting cities and ancient historical temples and cultures in Cambodia while they concentrate their attention on finding the accommodation that will best suit your style and budget.
Enjoy the Exciting Sight at Angkor Wat Temples
Honestly, this is one of the must-see sights in Cambodia. In fact, your tour in this wonderful country cannot be complete without you visiting wonderful and amazing temple. The temple is one of the oldest temples in Cambodia with lots of interesting historical background which made it nice for you to ensure that you visit the location upon your visit to Cambodia. You can know more about this temple by searching at TNK Travel.
Enjoy Luxury in Your Cheaper Tour Cambodia through TNK Travel
Though, the common ideology is that luxury has a close link with cost but, that is not really true with TNK Travel. They are ready to offer you cheaper tour package in Cambodia loaded with wonderful and mind-blowing luxury. For that reason, you can enjoy yourself more that you expected through a well organized budget friendly tour in the Cambodia.
---