Do you enjoy cycling and think that you can ride bike to a longer distance? Are you planning to embark on sunrise cycle tour but do not know the right travel company to hire?  You can go ahead and end your worries and borders as TNK Travel is readily available to offer well guided Sunrise Cycling to Angkor. This breathtaking travel company is made up of team of experts that comprise of people that have virtually all skills including biking and others. That is why you must certainly enjoy amazing Sunrise Angkor Cycling experience without passing through stress.
Let the Professionals Select the Location You Will Enjoy Most on Your Sunrise Cycle to Angkor
Honestly, it is important for you to select a well experienced tour and travel company when you want to enjoy wonderful tour experience to any city or country of your choice. That is simply the reason why you need to know more about the service rendered in TNK Travel. They are well experienced in the service and will certainly select exciting and wonderful sites you will like to visit when you make them your choice.
The Reason why you Need TNK Travel for your Sunrise Cycle to Angkor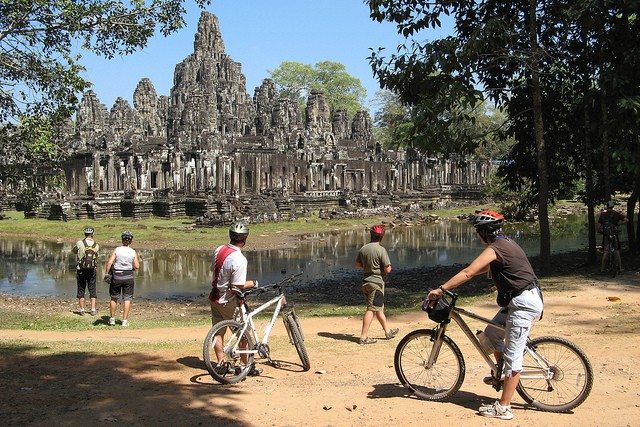 With many years of experience of this wonderful travel company, they offer oodles of travel and tour packages. If you leverage sunrise cycle to Angkor with them, they will be able to effectively guide you and ensure that you are safe both on your way to Angkor and when you will be returning to your hotel room with bike. Your Angkor sunrise cycle will be interesting and exciting when you allow them to render the service to you. But, for you to enjoy this tour with bike you must have legally binding Angkor pass,
 The Acceptable Clothing for Sunrise Cycle to Angkor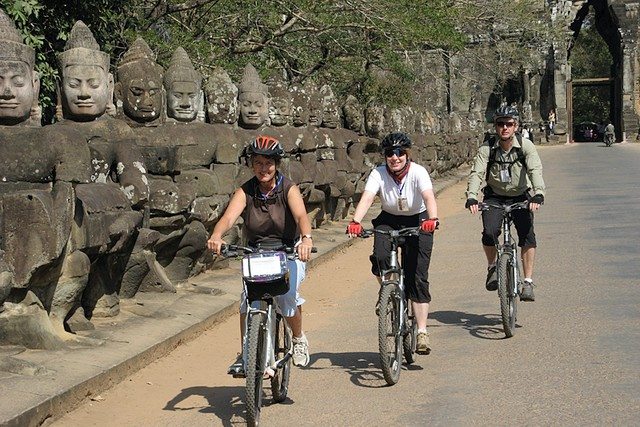 You are not to wear anything you like if you must enjoy your biking to this amazing and famous city of Angkor. For that reason the travel company you hired for this service will let you know the right attire for the tour. But, in most case the acceptable clothing is always lighting cloth that will make you feel comfortable. Also, if you are still a trainer you will be required to wear sneaker in order to offer you comfort you require to enjoy amazing biking experience.
Link up with TNK Travel Right at Your Comfort At Home
If you are looking to link up with TNK Travel you will not need to struggle for you to do that as all you need is your internet device. With your device you can easily connect with them through TNK Travel.
Some Incentives Often Incorporated In Sunrise Cycle to Angkor by TNK Travel
This wonderful company is aware that people often feel tired and exhausted after biking all the way from Angkor to their hotel rooms for that reason they normally offer their clients a wonderful and enriched refreshment with either tea or coffee making them the right choice you need when you want to embark on your cycle Angkor sunrise.
Source: TNK Travel
---