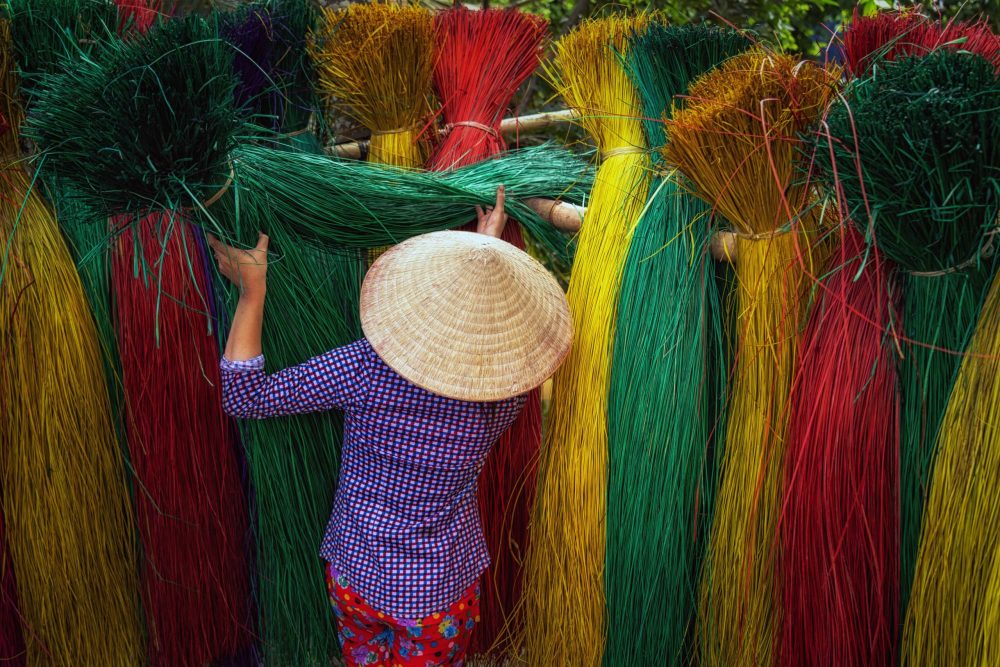 Vietnam
Overview
Vietnam, located in Southeast Asia, is a captivating and diverse country known for its rich history, vibrant culture, stunning landscapes, and delicious cuisine. Vietnam offers a diverse range of experiences, from its rich history and culture to its stunning landscapes and delectable cuisine. Whether you're exploring the bustling cities, relaxing on pristine beaches, or venturing into the countryside, Vietnam promises an unforgettable travel experience.
Vietnam Tours
Vietnam Travel Guide
Vietnam is a fascinating destination in Southeast Asia, offering a wide range of experiences for travelers. Here is a travel guide with some of the top things to do in Vietnam:
Explore Hanoi: Start your journey in the capital city of Hanoi, known for its charming Old Quarter, Hoan Kiem Lake, and vibrant street food scene. Visit the Temple of Literature, Ho Chi Minh Mausoleum, and enjoy a traditional water puppet show.
Cruise through Halong Bay: Embark on a cruise through the stunning UNESCO World Heritage Site of Halong Bay. Marvel at the limestone karsts and emerald waters, go kayaking, and visit floating fishing villages.
Wander in Hoi An: Experience the enchanting town of Hoi An, famous for its well-preserved Ancient Town. Explore the narrow streets lined with lanterns, visit ancient temples, and indulge in tailor-made clothing. Don't miss the lantern-lit nights along the Thu Bon River.
Discover Ho Chi Minh City: Formerly known as Saigon, this bustling metropolis offers a blend of modern skyscrapers and historical landmarks. Visit the War Remnants Museum, Cu Chi Tunnels, Notre-Dame Cathedral, and Ben Thanh Market.
Trek in Sapa: Head to the northern highlands and embark on a trekking adventure in Sapa. Trek through terraced rice fields, visit ethnic minority villages, and immerse yourself in the unique cultures of hill tribes like the Hmong and Red Dao.
Visit the Mekong Delta: Explore the picturesque waterways of the Mekong Delta region. Take a boat trip along the canals, visit floating markets, and experience the local way of life in villages surrounded by lush greenery.
Relax on Phu Quoc Island: Escape to the beautiful island of Phu Quoc, known for its pristine beaches and turquoise waters. Enjoy snorkeling or diving in the coral reefs, explore the night markets, and indulge in fresh seafood.
Discover Hue's Imperial City: Step back in time and explore the Imperial City of Hue. Visit the UNESCO-listed Citadel, the Royal Tombs, and take a boat ride along the Perfume River.
Explore the Caves in Phong Nha: Venture into the Phong Nha-Ke Bang National Park, a UNESCO World Heritage Site famous for its stunning caves. Take a boat tour to explore the impressive Phong Nha Cave or embark on an adventure to the world's largest cave, Son Doong.
Try Vietnamese Cuisine: Vietnam is a food lover's paradise. Sample local delicacies like pho (noodle soup), banh mi (Vietnamese sandwich), fresh spring rolls, and delicious street food. Take a cooking class to learn how to make these dishes yourself.
Experience Vietnamese Festivals: If your visit coincides with Vietnamese festivals, immerse yourself in the vibrant celebrations. Experience the colorful lanterns during the Mid-Autumn Festival or the vibrant atmosphere of Tet, the Vietnamese New Year.
Relax on Nha Trang's Beaches: Enjoy the sandy beaches and clear waters of Nha Trang. Relax on the beach, go snorkeling or diving, and visit nearby islands for a day trip.
Remember to respect local customs and traditions, dress modestly when visiting temples and pagodas, and try to learn a few basic Vietnamese phrases to enhance your travel experience. Vietnam offers a mix of history, natural beauty, delicious food, and warm hospitality, making it an unforgettable destination.