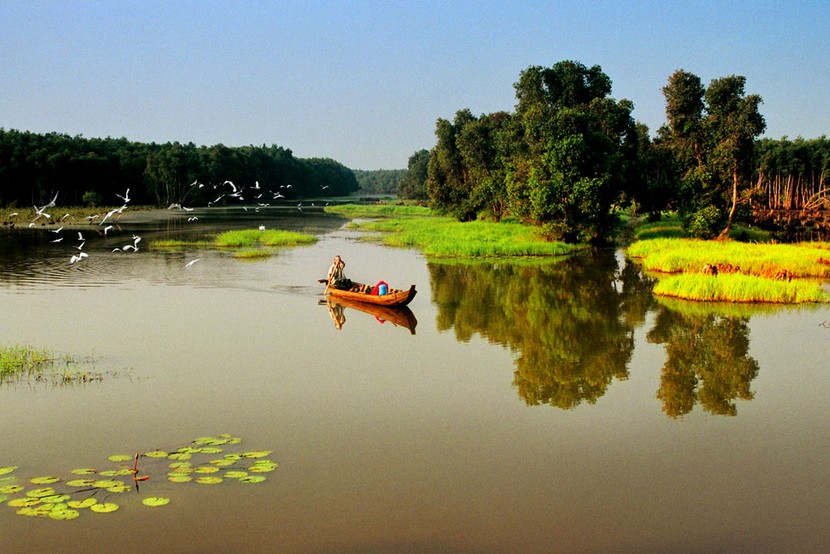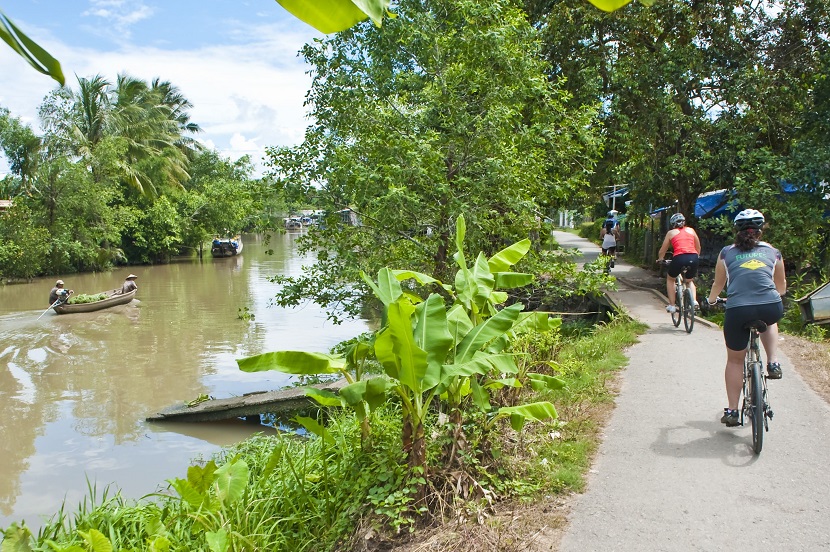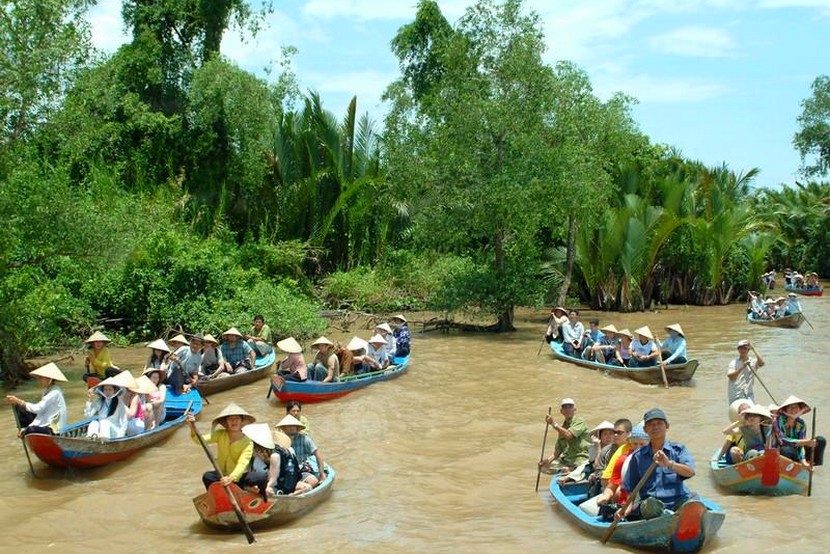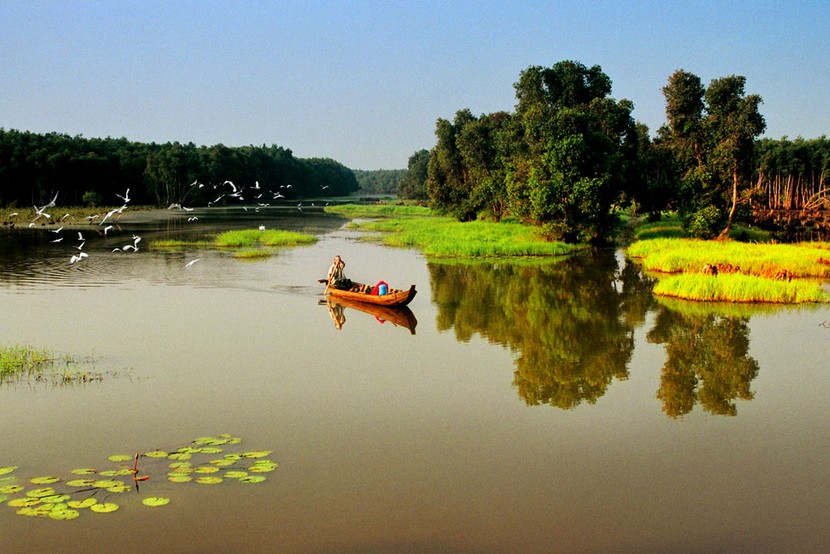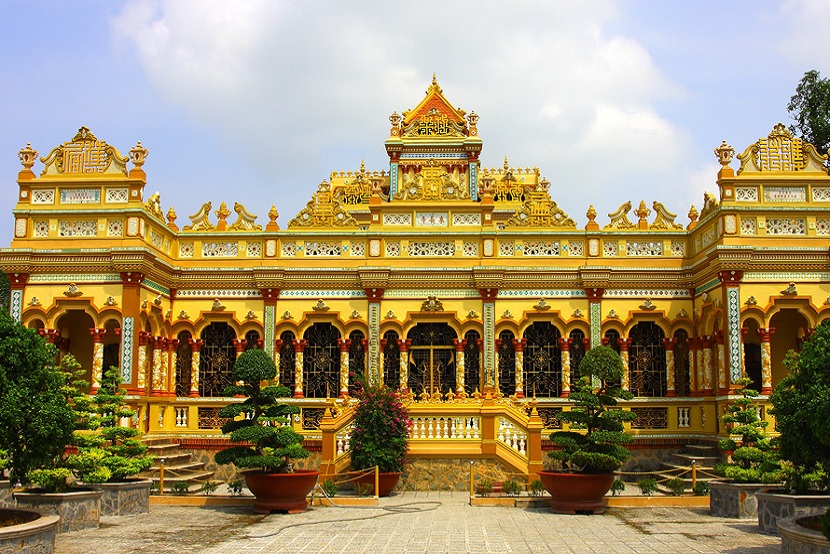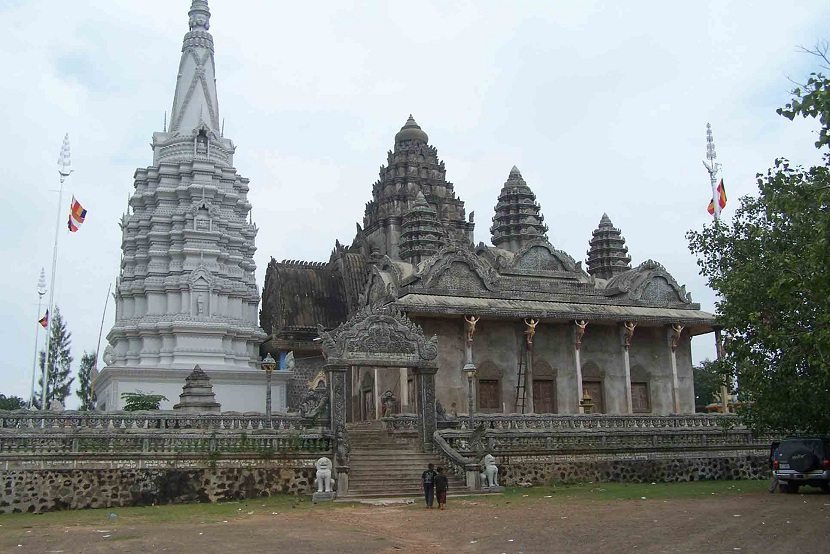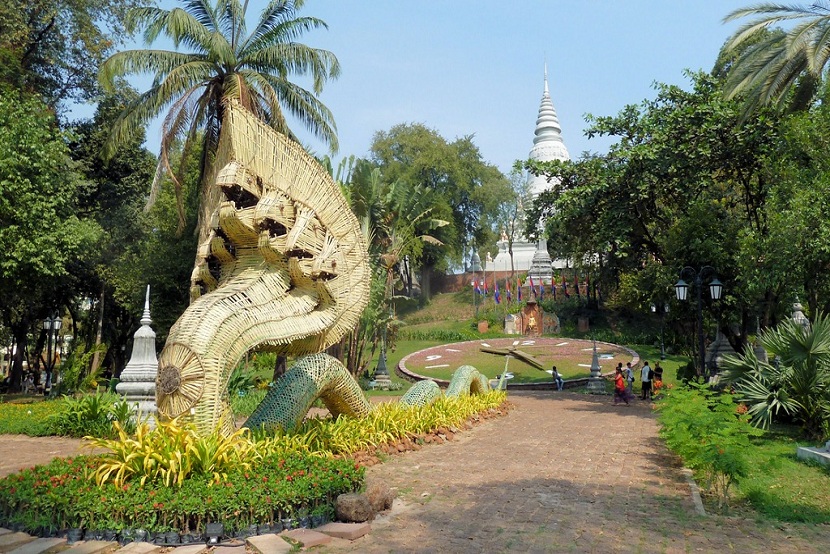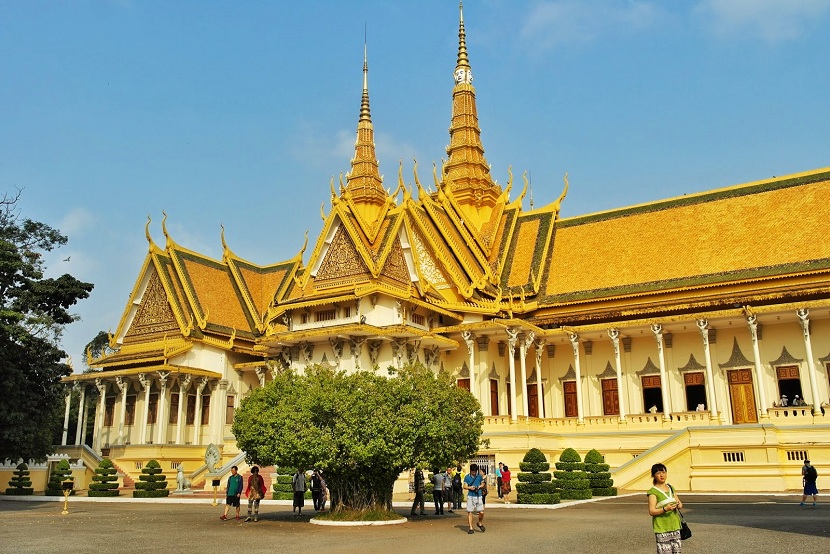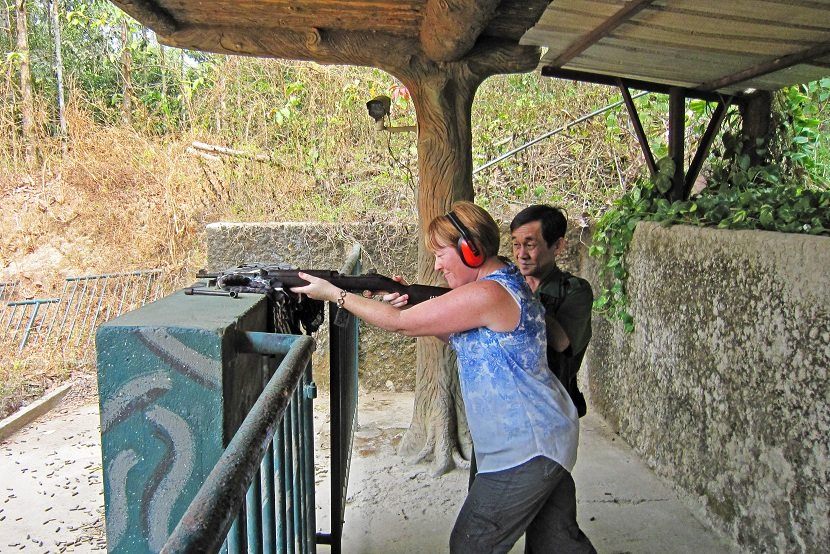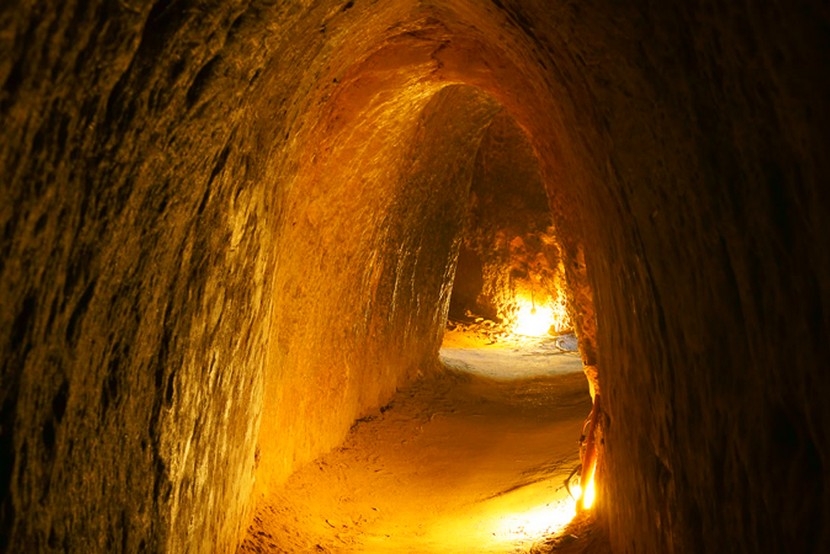 Tour snapshot
Length:
5 days / 4 nights
Overview
5 days for a package tour from Ho Chi Minh City to Cambodia is not too long for a journey to explore two countries. Nonetheless, it will be enough to gain some ideas about a quite fast-developing city like Ho Chi Minh City, gently touch the charms of the Mekong Delta – a water area in southern Vietnam, learn a part of the Vietnam's history at Cu Chi Tunnels, and get deep insights into the painful bloody rule of the Khmer Rouge, Cambodia.
Itinerary
Ho Chi Minh arrival - Cu Chi tunnel half day
After your flight will land at Tan Son Nhat Airport, you will meet us, be picked up and driven to your hotel. Please note that early check-in is not guaranteed; instead, it is subject to availability of the rooms at the hotel. Spend your time at leisure.
1:00PM, the bus takes you from the TNK Travel office – 220 De Tham Street to Cu Chi Tunnels. It will be an approximately 1.5 hour drive to arrive in the site of Cu Chi Tunnels. Before penetrating deep into the tunnels system, you get a chance to watch a documentary film about the history of this site as well as the hardships inhabitants suffered during the wartime. When you directly crawl through tunnels and see something inside, e.g. hospitals, weapon factory, kitchens, it is the moment you understand why people call it an incredible underground village.
One special thing about Cu Chi Tunnels, which makes it a bizarre zone in the world is that this 250-km system was completely made by hand and simple tools. It is possible to state that the site is the proof of the Vietnamese people's resilience, smartness, and creativeness.
Another activity in this afternoon trip is to taste luscious manioc, which is allegedly a food staple of the Vietnamese guerillas in Cu Chi during the period of war. For those who love shooting games, firing a real AK47 or a real MK16 at the shooting range is a plus point of the itinerary. But if you do not like doing that, just relax before traveling back by bus to the TNK Travel office. Arrive in Ho Chi Minh City around 6:00PM. Have a good night's rest in Ho Chi Minh City.
Ho Chi Minh City – Phnom Penh (B)
Savor breakfast at the hotel. Then, depart for Phnom Penh by tourist bus with fixed schedule. Stop for lunch en route (pay for yourself).
Around at 1:30PM, the bus arrives at a bus station in Phnom Penh. Then, you are transferred to your hotel for check-in. Spend your time at leisure or exploring Phnom Penh City by yourself. Our recommendations are Central Market and Wat Phnom. You will pay for your dinner and then stay overnight at the hotel.
Phnom Penh – Ho Chi Minh City (B)
You are served with a breakfast at the hotel before going on a morning trip to the Royal Palace & Silver Pagoda. From the outside, the palace looks like a stunning island emerging from manicured gardens. This gorgeous building is referred to as the King's residence and a place for court ceremony, for which it is also viewed as a symbol of the Kingdom. Entwined with the Royal Palace is Wat Preah Keo Morokat - the 'Silver Pagoda', where the King meets monks and royal ceremonies take place. Furthermore, the pagoda is also the home of valuable historical objects, e.g. the 'Emerald Buddha'.
A visit to Tuol Sleng Prison Museum and 'Killing Fields' of Choeung Ek will enable you to understand a part of the Cambodia's history and the painful bloody rule of the Khmer Rouge. As for Tuol Sleng Prison Museum, do you believe that there were once up to approximately 20,000 people imprisoned there? In fact, nobody knows about the real number, but the place is considered as a nightmare for each Cambodian. The site had used to be a former secondary school; however, it became Security Prison 21 (S-21) as well as one of about 150 brutal torture and execution centers established by the Khmer Rouge later. Meanwhile, Killing Fields' of Choeung Ek also causes a fright for you as you peer down at countless skulls and bones of humans. It is where the Khmer Rouge regime inhumanely killed over one million innocent people throughout its control of the country between 1975 to 1979.
You are free to explore Street 240, Russian Market by yourself. Have lunch on your account. At 2:30PM take the bus to return to Ho Chi Minh City. At 8:00PM – 9:00PM arrive in Ho Chi Minh City. Spend overnight in the city.
Ho Chi Minh City – Mekong Delta – Water Puppet show and dinner cruise (B/L/D)
Eat breakfast at the hotel. At 8:00AM get picked up at 220 De Tham Street and commence the day trip to explore charms of the Mekong Delta – a wet area with many exciting things about culture and lifestyle of locals. Travel by bus along the National Highway, whose sides are green rice fields, providing a good backdrop for your drive.
Upon arrival in My Tho City, what to visit first is Vinh Trang Pagoda, which is taken into account as the most elegant pagoda in the Mekong Delta. Erected in 1849, Vinh Trang is specially in the shape of "Nation" letter of Chinese characters and comprises four zones: the front, the main zone, the back, and the zone for worship. Entrance to the gate of the pagoda immediately throws a new feeling into your mind that its architecture is quite special. Yes, it appears as an elegant structure in the blending style of Asian and European architecture with the atmosphere of purity and solemnity.
It is widely known that the Mekong Delta is the place of rivers, channels, and canals; hence, moving on water by boat is never put out of your itinerary. You will enjoy a boat ride along the river, which entitles you to witness stilt houses, fishing villages, and fruit orchards. That leisurely ride is indeed an approach to the local life as well as the typical perspective of a water area in Vietnam.
Head toward Tortoise islet. You are served with a lunch in a local orchard garden before taking a boat ride to An Khanh tourist attraction – another fascinating place to experience. What to do afterwards is to move on a hand-rowed sampan through narrow canals to feel cool from light breezes in the air and feel peace and tranquility under the shadow of the water coconut trees. Plus points of the visit to An Khanh tourist attraction are to taste seasonal fruit and have a sip of honey tea while getting a sense of "Southern Vietnamese folk music", performed by the local people.
Additionally, pay a visit to a family business where you can obtain more understanding of the idyllic water area, sample fragrant coconut candy, and see the pastoral scenery as well as pastoral life while rambling through the local village and a fruit orchard. Meet the bus and travel back to Ho Chi Minh City.
At 5:30PM arrive in Ho Chi Minh city. At 6:30PM enjoy water puppet show – a legendary traditional Vietnamese form of art, helping you visualizing the idyllic life of the countryside in Vietnam. Have dinner on Saigon river cruise. It is exciting to view the perspective of Saigon at night from the cruise while savoring culinary delights of the local region.
Ho Chi Minh City tour half day – transfer to the airport (B/L)
Eat breakfast at the hotel and then check out. At 8:00AM, the bus comes to pick you up and takes you to Independence Palace for the first visit. Independence Palace, also namely Reunification Palace was erected on the site of the former Norodom Palace and allegedly the fusion of Oriental rituals & characteristics and modern elements. Nowadays, the building has become one of the must-visit landmarks in any Ho Chi Minh City tour. In the past, this place was where to witness the end of the Vietnam War; since then it has been a symbol of the country's independence.
After that, come to visit other elegant structures dating back to the French Colonial times, comprising Central Post Office and Notre Dame Cathedral, where you will see hallmarks of the history in Ho Chi Minh City. The last spot of the package tour is War Remnant Museum – a special museum in the city, in which the evidence of war crime is exposed. The objects there present a serious perspective during the Vietnam War and the Indochina War.
Have lunch at a local restaurant.
Spend your leisure time until you are driven to Tan Son Nhat airport for the next departure. End the Vietnam package tour.
Price & Bookings
Price includes:
Ground transportation for airport pick up and drop off
A/c vehicle for sightseeing as per program
English speaking guide on tour
Round trip bus ticket Saigon – Phnom Penh – Saigon (with no guide)
Meal as indicated as per program (B= breakfast, L = Lunch, D = dinner)
Mineral water on tour (1 bottled/day)
Accommodation as indicated.
Price excludes:
Travel insurance (Strongly recommended to buy in your country before travelling to Vietnam)
International air fare to/from Ho Chi Minh City
Tips for guide and driver as client discretion
Personal expenses
Reviews
There is no review for this tour. Be the first to review this tour !!
Share your thoughts with other customers.