The beauty of Laos is mostly domiciled in its natural features. The Asia state is graced with some of the most interesting natural features you can ever think of. Indeed Laos is a place to visit with its many natural features, historic rivers, historic sites and so forth. One of the historic sites every tourist would want to visit in Laos is the Vieng Xia Bomber shelter Caves where were known to have sheltered a lot of Laotians during the Vietnam War. It would not need anyone to tell you how historic the cave is.
The Mekong River
Laos is notable for a number of historic sites. Perhaps the most important historic site you would be of interest to many tourists is the Mekong River. Touring the Mekong River allows you to appreciate its place in the world history. The river is known as the longest river in southeast Asia, the 7th longest in Asia and the 12th longest in the world. This explains why it is a hot spot for many tourists. You would not want to miss the excitement of visiting this place on earth. It is also an important trade route in Laos and forms an international border between Laos and Myanmar as well as Thailand.
A number of activities take place in Mekong River for tourists. You do not just have to sightsee this beautiful sight, you can also participate in the most adrenaline charging experiences that take place here. It is an understatement to say that Laos is one of the best places to be for tourists. The Mekong River presents to you only one of the top notch features offered in Laos.
Furthermore, Laos cruises Mekong River should not pass you by. The cruse is one of the most interesting experiences you can have in Laos and you would not want to let this opportunity pass you by.
Maximize Your Experience in Each Tour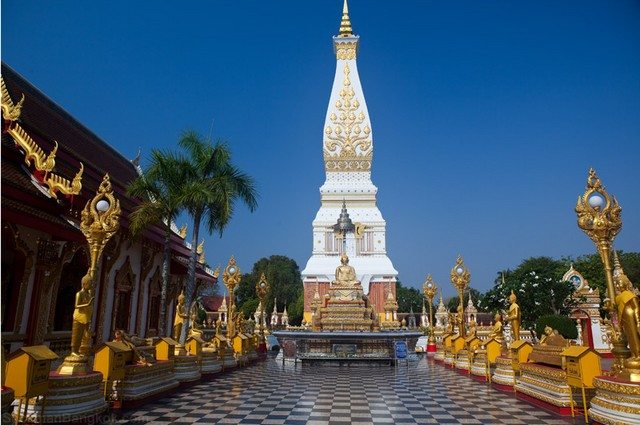 Tourism is not just a time to cruise different parts of the world but also it is a time to learn. This explains the reason why you need no other tourist firm than TNK Travel. Here, you will make the most of your experience to enjoy some of the most interesting experiences in Laos. Top notch Laos cruises Mekong River is offered here and this opens up the opportunity for travelers to ramp up their experiences on here. Besides, you would not want to spend beyond your budget and the services offered here are all tailored towards helping you to travel within your budget and still enjoy the most of the fun.
Travelling to Laos for tourism is one of the best ways to make the most of your holidays. You can have fun with your friends and family in this amazing place on earth. You can also enjoy numerous other activities in Laos here including kayaking, trekking, cycling, to mention a few. Of course, there are top notch restaurants and hotels in Laos to chill out during the day.
Source: TNK Travel
---