There is no doubt that Vinpearl Land Phu Quoc is supposed to be the bright point of a Phu Quoc tour package as it is portrayed as a wonderful world or a fairy world for children to explore. It will not be a lie that the spot is another version of Disneyland in Vietnam.
Overview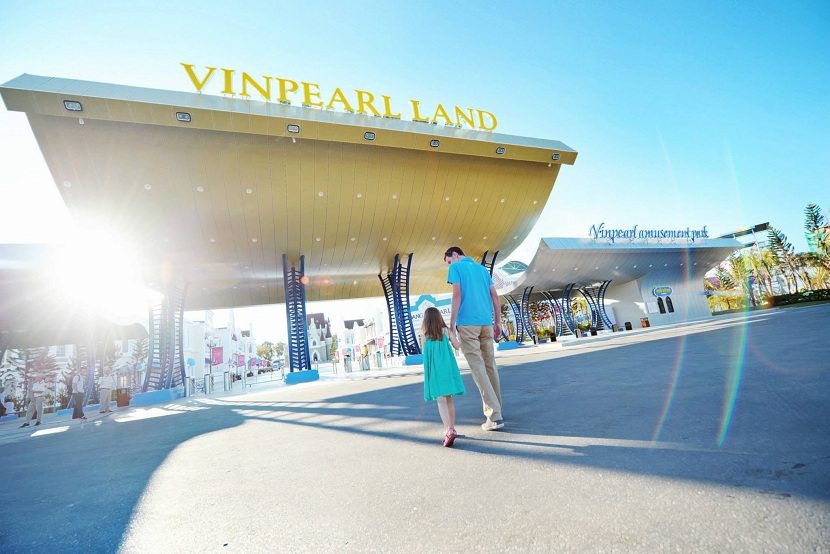 Fantastic Vinpearl Land Phu Quoc in Vietnam
After the glorious triumph of its brother, Vinpearl Land Nha Trang, Vinpearl Land Phu Quoc with the area of 170,000 square meters will be the next paradise of entertainment and art performances for all tourists. Excitingly, this amusement park is viewed as a counterpart of Disneyland park managed by Walt Disney in California, but it is rather small. It is an entertained group of stunning beaches and fascinating water entertained activities for all people at all ages. While being overwhelmed by the vast space of the park and brilliant art performances, you will obtain exhilarating experiences from the water games. It is indeed a highlight in your Phu Quoc tour package.
Apart from all entertained activities, Vinpearl Land Phu Quoc also delights all visitors by the food and drink areas where they are served with great cuisines, ranging from traditional Vietnamese dishes to international culinary delights prepared by experienced chefs. Additionally, for shopaholics, jewelry shops and boutiques specializing in Vietnamese costumes and accessories are too enough for their desire.
Address: Vinpearl Phu Quoc Resort, Long Beach, Ganh Dau Commune, Phu Quoc Island, Kien Giang Province, Vietnam
Ticket price: VND500,000/adult; VND400,000/small child or senior; FOC for children under 1 meter. Note that the tickets can be bought at the Vinpearl Land entrance or at Phu Quoc travel agents.
Opening hours: 9:00 AM – 9:30 PM
Book now: Phu Quoc Island: Rest & Recreation 4 Days price from $387
Highlight of Vinpearl Land Phu Quoc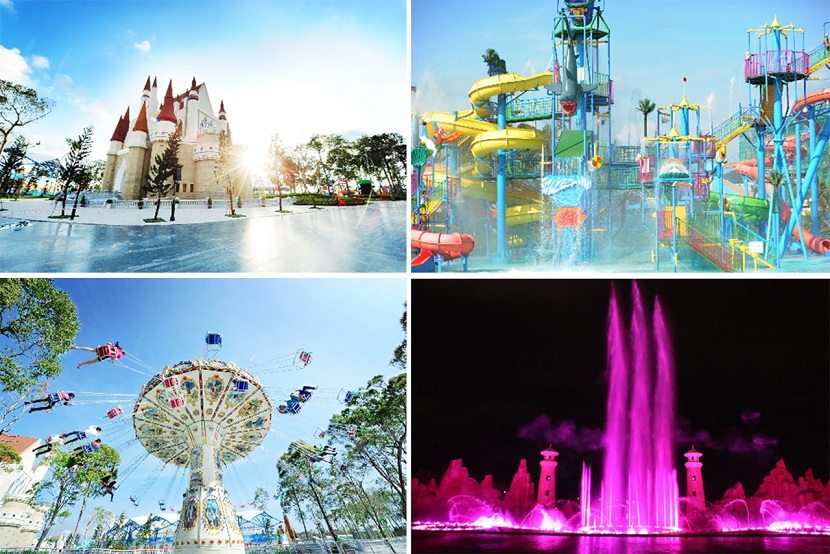 Highlight of Vinpearl Land Phu Quoc
Water Park
Featuring a variety of amusement water activities, Water Park of Vinpearl Land Phu Quoc will not let you down at all. It is too absorbing to experience modern water games for people at all ages and kick back at beaches. Especially, while you find thrilling moments from Tornado, High speed slide, Enormous Boomerang, and Basin slide, your kids will be well treated to suitable and enjoyable Lazy river and Waving pool,
Outdoor game zone
Thanks to modern technology from European areas, such as Italy and Germany, the outdoor game zone of Vinpearl Land in the spectacular design will appeal to lots of visitors. Let's try family games: Giant Wheel, Tea cup, Super Speed Train, Rotary Bee, Bumper cars, etc., or get a taste of more challenging amusement rides, like Swing Carousel, Flying Dolphins, Merry-go-round upside down, Sky drop, and Disk-O.
Indoor game zone
This zone offers a wide selection of games for various age groups. Not only are there high-tech games, e.g. 3D Virtual World, but a 5D movie theater system will also wow hundreds of people visiting here.
Underwater world
Underwater world is actually one of the renowned aquariums in the modern Aquarium system of Vietnam. Don't ignore it while you are in Phu Quoc tour package as it carries the miraculous and incredible beauty. With the area of 5,000 square meters, the aquarium consists of 46 tanks of all sizes and displays more than 9,000 rare ocean species, such as Light lizard, Hemibagrus albino, Sharks, Elongated tortoise, etc.
Moreover, lots of other  programs and games set up in Vinpearl Land Phu Quoc, which excite anyone include Dolphin Lagoon, Amphitheatre, Speed Windmill, Condor, Storm Energy, Rotary Bees, Shopping street, etc.
How to reach Vinpearl Land Phu Quoc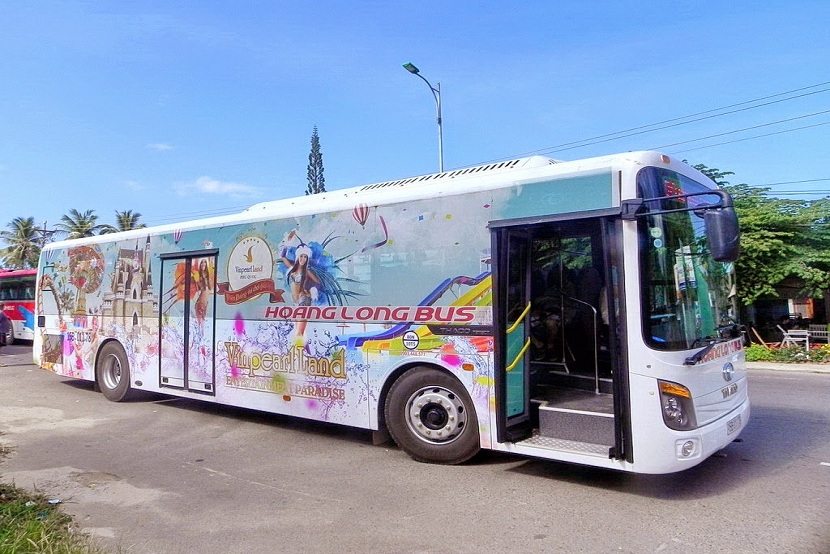 Bus to vinpearl Land Phu Quoc
Arriving in Vinpearl Land Phu Quoc varied in means. In general, there are primary paths:
Using your rental or own vehicles: The route is from Duong Dong town – Cua Can – Ganh Dau Highway. Just go along the main Phu Quoc Road, park your vehicles outside, buy the ticket, and get the entrance.
Booking a tour: it is easy to access Vinpearl Land through a tour from some travel agents in Phu Quoc. Such a tour is designed to have the park inside it. Just ask about the itinerary.
Catching the Vinpearl Land Bus: After getting tickets from Duong Dong Town and Long Beach Village, you march down at Tran Hung Dao and wait for a shuttle bus which will transfer you to Vinpearl Land.
Book now: Phu Quoc Charm Island – 3 Days 2 Nights price from $133
---