Spend a few days in Vietnam for your holiday? Have you had any plan for discovering the hidden charm of this country? If you are stuck in the knot concerning the most attractive and deserving cities anyone would like to visit as a must, the article can help untie.
Da Nang City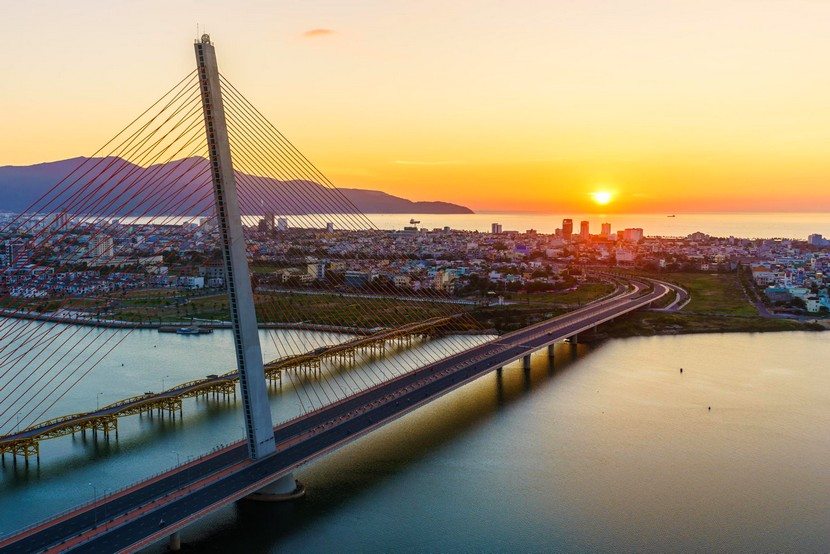 Da Nang city, Vietnam
There are lots of reasons for making Da Nang City one of the most attractive cities in Vietnam, which deserve your try when you are going on Vietnam day trips. Ever wonder what those reasons are exactly and what has the highest chance to draw you to this city? The answer will be unveiled here.
First of all, Da Nang, in the Middle is regarded as the most livable city in Vietnam as it is not only blessed with the natural grace from beaches, mountains, and rivers, but also always keeps up with the  rapid pace of change and innovation. A trip to this coastal city will enable you to discover Monkey and Marble Mountains with plenty of religious and historical symbols, Cham Museum with Cham artefacts, Fantasy Park, Son Tra Peninsula, and especially the splendor and exquisiteness of Ba Na Hill. It will be great to chill out at My Khe Beach – a clean and imposing beach here while enjoying delightful beach front villas at the side of Han River.
Another thing you may be based on to consider a Da Nang day trip as a must in your day trip in Vietnam is the local delicacies. If not preferring a dinner cruise on Han River for culinary delights, you can keep an eye on street vendors for freely savoring street food at unbeatable prices.
 Book now: Central Vietnam Discovery Classic Tour – 6 Days price from $337
Da Lat City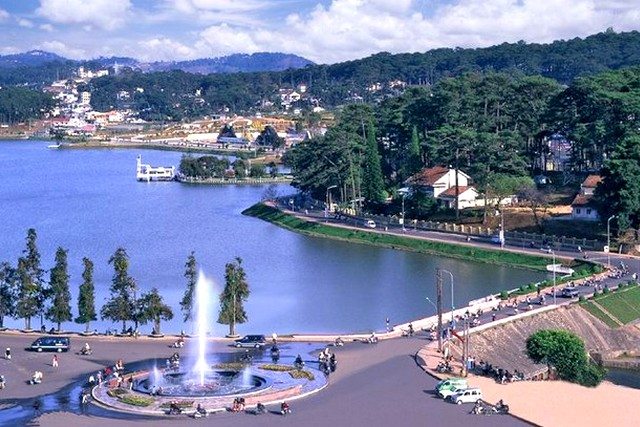 Da Lat city, Vietnam
Putting Vietnam in the itinerary to discover Asia, you, travel lovers surely take Da Lat City in consideration due to its gentle charm, temperate climate, and peaceful ambiance. Positioned in Lang Biang of the Vietnam Central Highlands, this city is endowed with the tranquility of hills and mountains, bringing a good feel for those who would like to escape the pulsating and bustling perspective.
When it comes to things to experiences in Da Lat City, it will not be a matter of concern for you as there is a wide selection of landmarks and beautiful sights, such as Valley of Love, Xuan Huong Lake, Lake of Sorrow, Pongour Fall, Prenn Fall, Dalat Railway Station, Lang Biang Mountain, etc. One stimulating thing about Da Lat is that it is labeled the city of flowers and where to host flower festivals, so it is highly recommended that you should hit the land at this time to contemplate the ravishing colorful charm here.
Apart from relishing the wonderful atmosphere of Da Lat City, you will fail to resist tangy delicacies here, such as artichoke, dried fruits, strawberry jam, avocado, etc.
Nha Trang City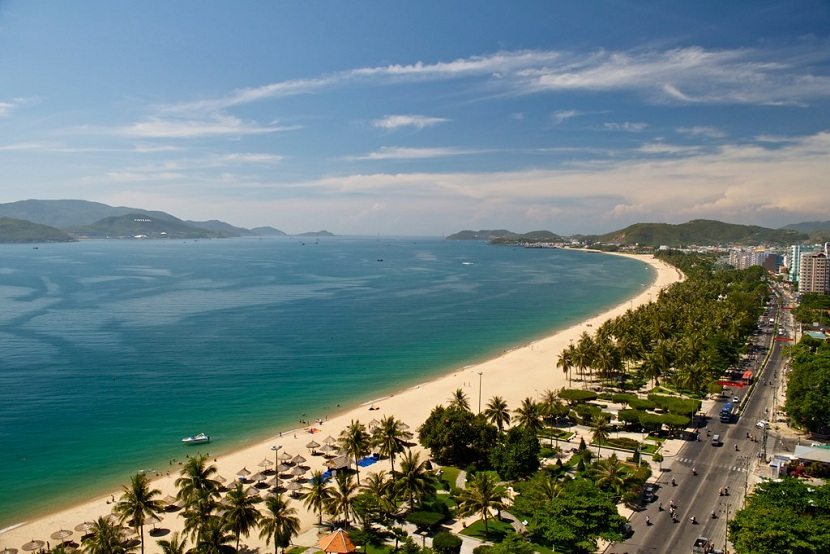 Nha Trang city, Vietnam
Perhaps, Nha Trang City is by no means strange to many travelers in the world because it is home to Vinpearl Land, viewed as a pearl on the crown of the ocean queen. With the majestic scenic seascapes and the grandeur of resorts and hotels with the international standards, the city is definitely a brilliant weekend getaway as well as among the most attractive cities in Vietnam.
Here, stunning beaches (Tran Phu, Doc Let, and Dai Lanh) are perfect for either relaxing and sunbathing or playing water sports, like diving and surfing. Besides, don't lose out on other fascinating tourist attractions, such as Long Son Pagoda, National Oceanographic Museum, Po Nagar Cham Towers, etc. More wonderfully, your day trip in Vietnam will be an impressive point in your travel journal if Vinpearl Land is added to this itinerary since the system is the key component of the Nha Trang's development with the name of "the entertainment paradise".
Vung Tau City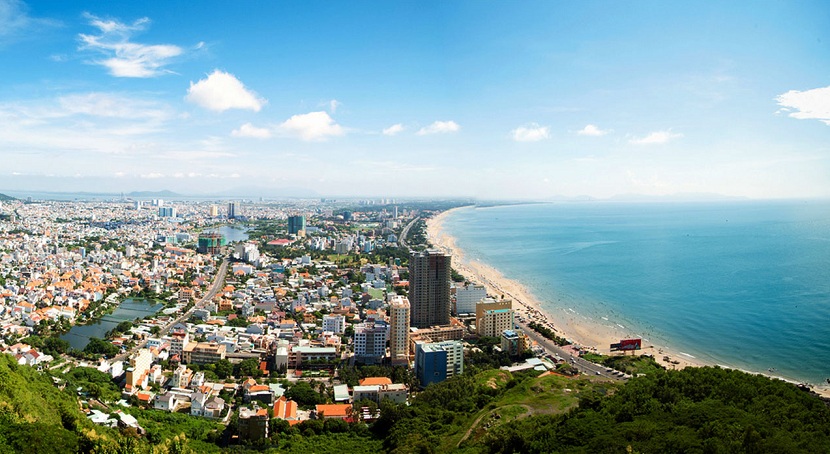 Vung Tau city, Vietnam
In the case that you just stay in Vietnam for a few days, and your flight arrival is at Ho Chi Minh City, Vung Tau City will be ideal for a beach break as it is among the most attractive cities in Vietnam. Just 125km away from Ho Chi Minh City, Vung Tau is hit by two ways: by hydrofoil and bus. The advice for you is to try the hydrofoil at Saigon River for more absorbing experiences. It is sure that playing water as well relaxing at breathtaking beaches is part of a Vietnam day trip in Vung Tau, there are also many other hotspots which should be discovered, some of which are White Villa, Giant Jesus Statue, Lighthouse, French Field Guns, and Whale Temple. Street seafood as well as local specialties is a highlight of the trip, so it will be with great regret that you neglect.
Book now: Ho Chi Minh Vung Tau beach 2days price from $62
---