It is important that when you travel to a new place, you understand their culture. Hence, you will be able to know more about the country you are heading to. Asian countries have rich culture and history behind their calmness and relaxing attitude. The smiles and the serenity may be found almost anywhere you see.
A trip to Laos
Before taking tour packages in Laos, it is important that you learn about a thing or two regarding this beautiful country. Many visitors are impressed with Laos, not only as this is the French colonial evidence, but also the friendly neighbourhood and the fresh atmosphere that makes you feel like you're close to nature. The laid back nature and the green surrounding is very relaxing to see and enjoy. Polite people who always smile when you greet them – this is just a hint of Laos.
The friendly culture of Laos
It will take you no time to adapt with the culture. Even when Laos consists of more than 150 ethnicities and languages, these people share the same thing, friendliness. Apart from that, the most dominant culture you will mostly see in Laos is Lao Loum from Theravada Buddhist. They are able to speak national language, which is Lao. Theravada Buddhism influences almost every aspect of the culture. From architecture to literature – the music and the dancing are originated from this group of ethnic. Even the ceremonial performance uses Theravada Buddhist's as their fold dance in Royal Courts. Their national instrument is bamboo pipe that results a beautiful sound.
Weaving culture
Weaving is what Laos' females do. Most women in Laos know how to weave and it is part of their income source as many foreigners buy their fabrics for souvenirs. There are common patterns that they make such as geometric or animal pattern. Sometimes they weave temple pattern. The technique is different based on the area. The woven pattern usually tells a story – a history or a legend that's closely related to the spirits like Nagas.
The woven fabric is then used as varieties of fashion accessories like scarf or skirt with unique motif. Some of them use it as interior decoration. Other than that, people make baskets, handicrafts, and also silver. Most of Laos people rely their income from agriculture sectors. Their lives depend on the rice fields and fishwater. As the national food, rice becomes widely seen and consumed across Laos. Every meal is served with rice. The traditional activity is still the center of attraction. Laos people worship religion and adorn family very much.
 The friendly people of Lao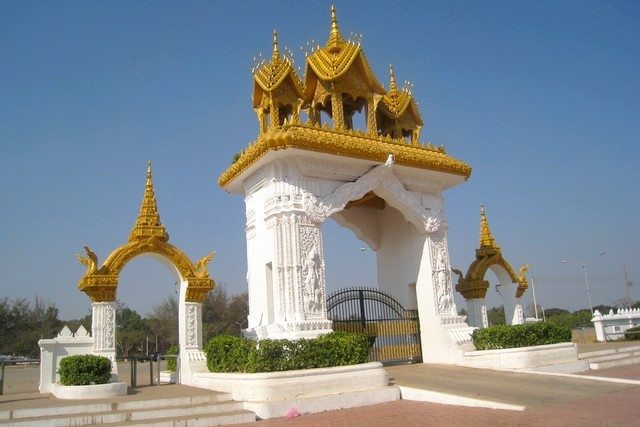 Lao people has this typically friendly manner. They greet warmly towards strangers and their curiosity is quite high. Many foreigners become center of attraction since not much of foreign visitors visit the country every year. There is no doubt that you will engage in a warm conversation with them so easy.
Lao people believe in Karma. They strongly follow Buddhist teaching that human should be about passion and compassionate. As the highest population are Theravada Buddhist, Laos worship gods but also respect other religions like Christians and Muslims. It will take no time to interact with these locals. You can even find out more about the country from them.
Theravada Buddhist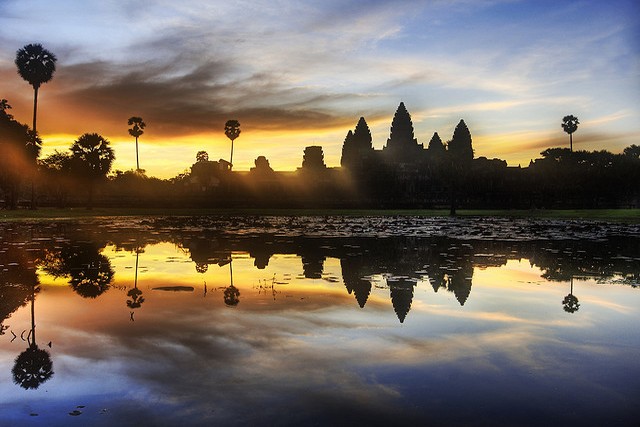 Regarding Theravada Buddhist, it appears that this teaching invaded Laos since 13th century. It is firstly developed in India and the teaching began to spread from there because many people taught Buddhist from school to school. The schools in Laos emphasizes on this teaching, too.
Back then, every male must be a monk. The traditional belief is still attached today that when a family has a son who becomes a monk, they are honoured. Many people worship monks and they feed them daily in Wats. Luang Prabang is the place where monks pray and stay. The multitude amount of monks is often becoming tourism attractions every morning as they collect alms.
Lao people worship spirits. Many ornaments are placed in front of their house because they belive it brings luck and draws evil spirit away. This belief has dated back centuries ago because they believe there is guardian in every person. Laotian also celebrate Baci – a ceremony that reflects good luck and draw the evil away from their body.
 Want to know more about Laos culture and art?
Book yourself for a day or long trips to Laos with TNK Travel. TNK Travel offers Laos tour packages day tours where you can visit country's highlighted destinations and find how you can enjoy authentic culinary from the local people.
TNK Travel provides Laos tourism packages that's affordable. Whether you are coming from Cambodia, or Africa, TNK Travel can provide you with the most suitable itinerary. Join today and be part of the Laos culture!
Source: TNK Travel
---