If you are thinking about your next traveling destination, and you are not so sure where to go, one of the best places you definitely should visit is Laos. It is a country located in Southeast Asia, and possibly it is highly underestimated by the tourists. Neighbor counties such as Thailand or Vietnam has many more visitors each year, and people do not realize how beautiful Laos actually is. TNK Travel providing the best Laos adventure tours which is why you really need to consider one of them. One thing is certain, if you choose Laos as your next trip destination, you won't be disappointed. You will be thrilled with all those things that this amazing country has to offer. Here are the reasons why you need to choose this particular land as your next destination.

             History of the Southeast Asia
             During the 12th century, Laos has been a part of Khmer empire. That is one of the main reasons why this country has so many magnificent and magical temples you will need to visit. For example, WatPhu reminding many people to Angkor Wat (complex of temples in Cambodia). Every temple has its own story, which is why Laos is so tempting destination you should not miss. Temples and history are one of the most valuable things in this county, and every tourist will learn so much.
             Places and landmarks you must visit
            There is a list of places you need to write down. Laos has so much to offer, and that is why you need to visit so many things. Be sure not to miss:
LuangPrabang
VangVieng
ViengXai
Wat Pu
Pha That Luang
These are some of the suggestions, but as soon as you step into the Laos land, you will realize that there is so much more.
       Amazing wilderness and rivers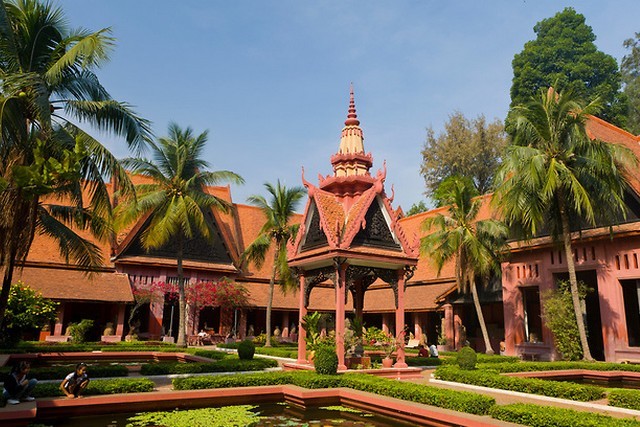 It won't take long until you realize how beautiful Laos actually is. The whole country is full of forests and untouched wilderness in which you can enjoy with. You can enjoy in adventure motorcycle tours of Laos, which is one of the best options, especially if you want to see every corner of the land. In forests, you can watch the birds or meet some of the most special species of animals. It is magnificent experience. The thing is, rivers in Laos are offering so much. That is why TNK Travel provides Laos river cruises. Tourists who already been in Laos were thrilled with the rivers and places they have been able to see along the way. It is something that you will never forget.
       Activities
      There are many different things you can do and experience while you are in Laos. This land is the best for kayaking and trekking, which is why there are Trekking on trail of the mist in Laos and Kayaking on Nam Khan River that will blow your mind. Every experience will make you riches and braver. It will be unforgettable.
        Local people
      Every person who ever visited Laos was enchanted with the locals. You will be too. They are so kind and gentle people, and they are very passionate about their land. They appreciate it so much, and they are very proud. They will be thrilled if you give them the chance to teach you more about their history, culture and customs. They are one of the biggest reasons why you will love Laos so much. They will try very hard to make your staying comfortable and unforgettable. If you need any help, do not worry. They will help you. One of the things you will notice when the vacation comes to an end is the fact that you will really miss them.
       Delicious meals
      For every food lover, Laos is the heaven on earth. Every country is Southeast Asia offers the most amazing meals, and Laos is no exception. French cuisine influence is noticeable. Every dish you taste will astonish you completely. Meals are prepared from the fresh ingredients with a lot of rice and green vegetables. You can choose between exotic options and those traditional ones. Whatever you pick, you won't be disappointed.
       Outstanding nature
      Laos is one of the jewels of Southeast Asia. During your visit to Laos, you will discover so many beautiful areas. Rivers are amazing, especially the Mekong river, which is huge and powerful. Beaches look like they are from the most wonderful dreams. Laos is the place in which you will be able to have fun, go to various adventures, and when the day is finally over, you can sit back, order the Laos Beer and watch the sun go down. You will feel so calm and relaxed like never before. As you can see, there are so many reasons why this brilliant country should be your next traveling destination.
Source: TNK Travel
---