Another name for Yangon is Rangoon. Yangon is the former capital of Myanmar. It is one of the largest cities having the largest population of about five million people. It is also popularly known for its commercial relevance being the center of commerce in Burma which also affords day trips from Yangon, Myanmar. It was the military government in March that moves the capital city from Yangon to Naypyidaw. Compared to nearby cities, it has one of the largest number of colonial structures in Burma in the recent times despite its infrastructures being undeveloped. The city is in a bit being impoverished and abandoned despite the changes and renovations being carried out in nearby states and towns.
The History of Yangon
Mon was the founder of Yangon which was known as Dagon in the eleventh century.  At that time Dagon was a very small village known for fishing. King Alaungpaya was the one who conquered the then Dagon and renamed it as Yangon in 1755. The city was badly affected by the fire outbreak of 1841.
In 1852, the British Government conquered Yangon as well as the rest of the lower Burma. This led to the British converting Yangon to a political center known as the British Government as well as making it the heart of commerce in Burma. It became the capital of all British Government administration which resulted in the building of hospital and as well as colleges in the region. The era of colonial in Yangon was characterised with the presence of lakes and spacious as well as wide parks that encouraged day trips from Yangon, Myanmar. It was a combination of traditional buildings and modern structures.
In 1948, Burma gained independence which resulted in the change of names of streets given by the colonial government to their local names.
The Architecture of Yangon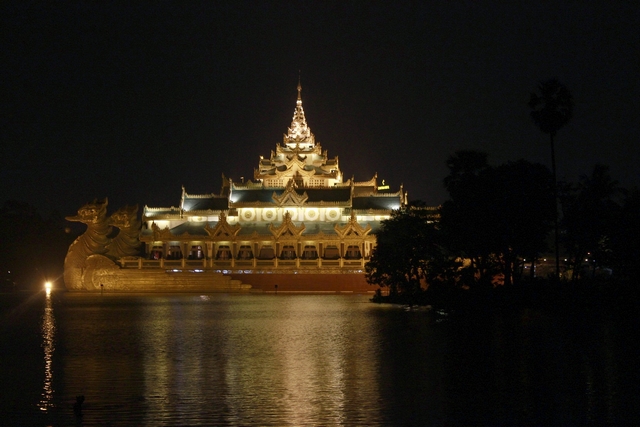 As a result of Yangon being the colonial capital, it had a lot of modern buildings. Some of the buildings can still be found today by those who go for day trips Yangon, Myanmar though the buildings are showings signs of decay due to neglect and abandonment. The city still has the decaying building of St.Paul's English High School, old secretariat building, the strand Hotel and a former High court. Despite their dilapidated state, they are still appreciated and sold expensively in the market of property in the city. The colonial era buildings were mostly four-storey structures. The successive government at a point ordered the demolition of buildings that were more than 50 years. The four storey buildings in the recent times have been taken over by eight storey buildings. At the recent times, there are no sky scrapers like other cities in Burma and in Asia in general.
Yangon's Gardens and Amusement Parks
The beautiful parks are found in Shwedagon Pagoda. This is one of the best recreational sites in the city that causes day trips to Yangon, Myanmar. There is also the Yangon Zoological Gardens and Inya Lake that serve as center of attraction and a place of relaxation and Romance for the Burmese
Source: TNK Travel
---