When it comes to fun, entertainment and excitement, there is nothing that stands parallel to thailand adventure tours. Thailand is known around the world for its colors, festivity and rich cultural history. Thailand destinations were ranked amongst the top tourist destination of 2014.
Elephant Ride – An Adventure Unmatched!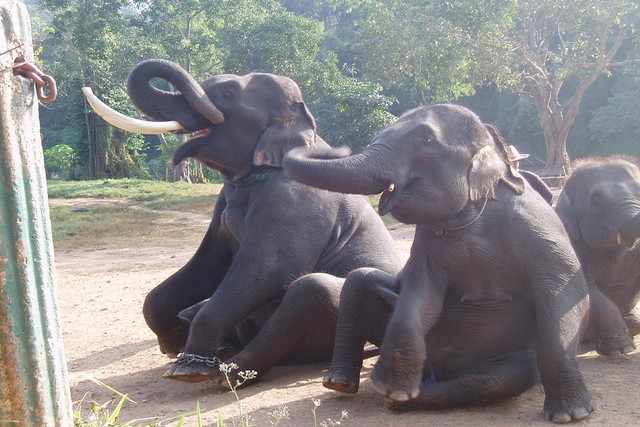 When it comes to those tens of adventurous activities you can enjoy while being in Thailand, the elephant trekking tour in the most highly rated natural parks of Thailand is something you shouldn't miss at all. Elephant riding is more of a cultural activity here in Thailand. Rural communities of Thailand have been entertaining their visitors with elephant ride since many centuries. Elephants in this part of the world have special wild characteristics and are kept in completely natural environment so as to keep them in their natural health and posture.
Mesmerizing Wild Natural Parks For Your Adventure
It is not just elephant ride that you'd enjoy here. In fact, our company also offers night stay in the wood houses built in those wild natural parks. You can enjoy the elephant trekking in the day time, can enjoy evening somewhere near the natural lakes flowing through the wilderness and can spend your nights in the wooden houses built delicately and artistically within the forest area. This is something that would add an unforgettable flavor to your tour. Thus, the elephant trek thailand would be a great fun with our expert guides!
Top Spots For Trekking!
Moreover, we also offer you the choice of visiting the best place for elephant trekking in thailand. Thailand is rich in natural parks, forest areas and wild regions rich in natural aesthetics. For you, it would be a great fun to visit these parks, forests and zoos. There are tens of such destinations in entire Thailand. The Elephant park in the southern Thailand is of special concern since thousands of visitors visit this place every year. If you're coming to Thailand in summers, visiting this particular park would be an unmatched treat for you. Our guides are specialized in guiding you through the most important and exciting parts of these forests, parks and zoos and their friendly behavior will add to the taste of your visit. They're friendly, professional and do respect you by all means.
Our Services
Our services are there to help you with thailand adventure tours. We are here to make sure that you're going to enjoy your tours in the best of the ways. We provide you tickets, advanced booking, accommodation, transportation and all the fun and entertainment you need while you're there in Thailand. We don't just deal in room reservations and advanced ticketing; we deal in complete tour facilitation and our expert and friendly guides know how to make these days count for you. With us, you are sure to enjoy your time. For more information about elephant rides in thailand, simply log on to our website TNK Travel and see for the details or ask the online customer support representatives for any questions you might have
Source: TNK Travel
---