The lunar new year is drawing near and the aroma of Tet is spreading over every single corner of Vietnam sky. If you are staying in some large cities of the S-shaped country, preparing for this biggest festival is seen in the clearest way. In Ho Chi Minh City, the walking street of Nguyen Hue has started to be decorated with plenty of beautiful images, and the calligrapher street of Pham Ngoc Thach is full of ravishingly yellow apricots blossom and pink peach blossoms.
Are you curious about how Vietnamese people celebrate their festival? More than that, don't hesitate to have an excursion to an urban or rural area where you can feel traditional features in the Vietnamese culture especially when Tet holiday is coming. Here is what you should try for this festival.
A Sapa tour
Sapa is renowned for stunning and splendid natural scenes and cultural diversity. Hence, it's clearly an ideal choice to enjoy a trip to Sapa, where you can submerse into astonishing Tet traditions. You will realize that Sapa people celebrate their lunar new year in totally different way, compared to that in your country.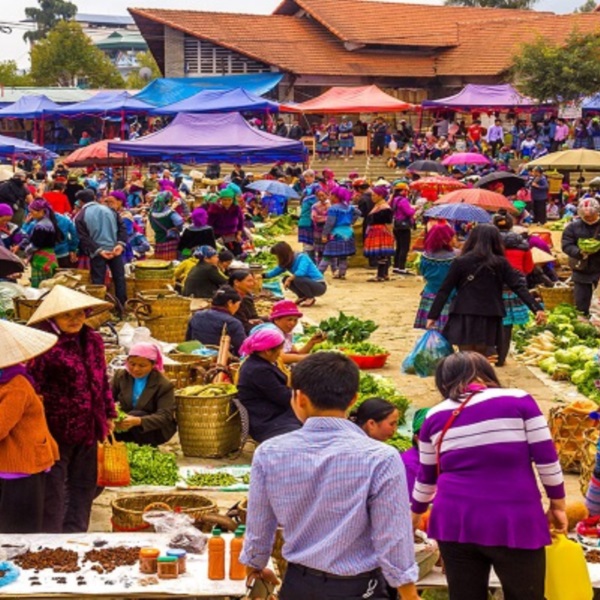 Figure out what you enjoy when your family is waiting for New Year's Eve. The people in Sapa have distinctive foods and decorate their houses for the festival in a special style. The market is more bustling than usual and full of colorful things. Love market helps distinguish Sapa from other markets of Vietnam. The locals comes for not only food, but also friends, traditional games and even their soulmate.
A city break in Hanoi
It's better to visit Hanoi one week before Tet Holiday – the first day of a lunar year as you can witness a pulsating vista in which people are in rush to prepare for their festival. The atmosphere of selling and buying in supermarkets and markets will overwhelm you so much.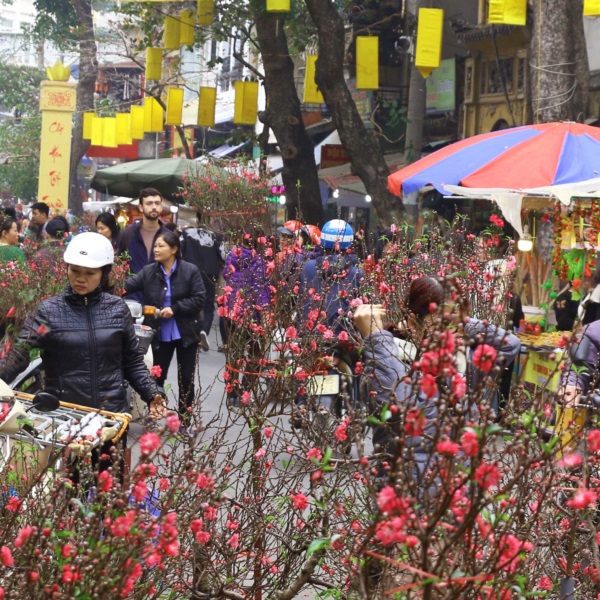 What you are surely recommended to go at any cost is a flower market full of charming and alluring flowers and decorations for Tet. In Hanoi, each time Tet is coming, peach in blossom is an indispensable thing of each family. It represents a wealth entering their house. Another activity you shouldn't miss is to stroll around Hoan Kiem Lake, soak up the atmosphere of Tet, and watch fireworks in Lunar New Year's Eve.
Joining a cooking class in Hoi An
With the coming of Lunar New Year, streets in Hoi An are full of signals for Tet Holiday. Flowers are sold along streets and in markets. People roaming around to choose the freshest and most beautiful flower pots for their houses. If you decide to visit Vietnam in this occasion, it's highly advised that you should join a cooking class for a Hoi An trip. Tra Que Herb Village is where you will be taught how to prepare traditional dishes and know about the culture of Vietnam especially when the most significant moment of a year is drawing near. Apart from this activity, a sightseeing tour of the ancient towns is a chance to directly touch and see national historical relics of Vietnam.
Exploring and perceiving Tet in Ho Chi Minh City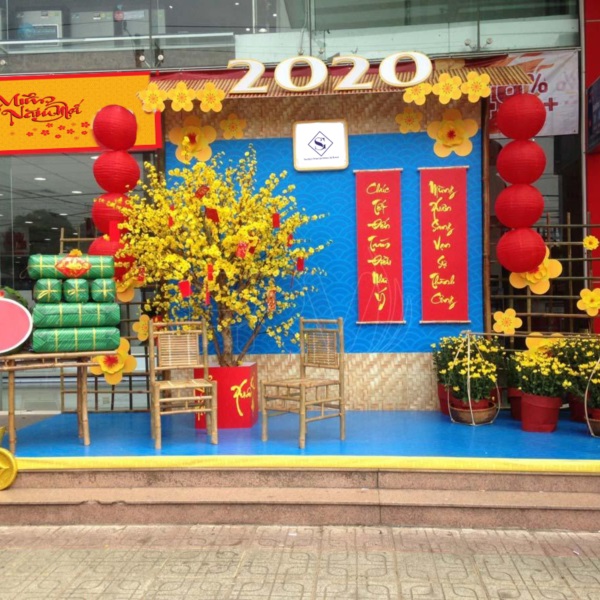 Ho Chi Minh City is the home of museums, restaurants, parks, beer streets, and numerous things to explore. It's also a city to have fairly exciting nightlife experiences. Then, do you wish to see it in another outer appearance during Tet Holiday? Because the city is the place of thousands migrating from rural areas for study and work, there are fewer people found during Tet Holiday; they come back to their hometowns by that time. Also many services are not available, far different from itself in normal days. You should consider a sightseeing tour of Ho Chi Minh City in the holiday. Although you can't observe the high-octane prospect as itself, what to obtain is the splendor of streets full of decorations and without touristy situations.
An excursion to Mekong Delta
There is no doubt that the Mekong Delta never fails to bring you a meaningful trip where you can learn about history, culture, and cuisine of a big wet region in Vietnam. When Tet Holiday is coming, everything seems more bustling. The locals are in hurry to exchange their products for Tet. At the floating market, many boats are brighter as they carry dozens of eye-catching flowers. You can resist an excursion to this destination; the reason is it enables you to obtain good things in the market culture of the people there.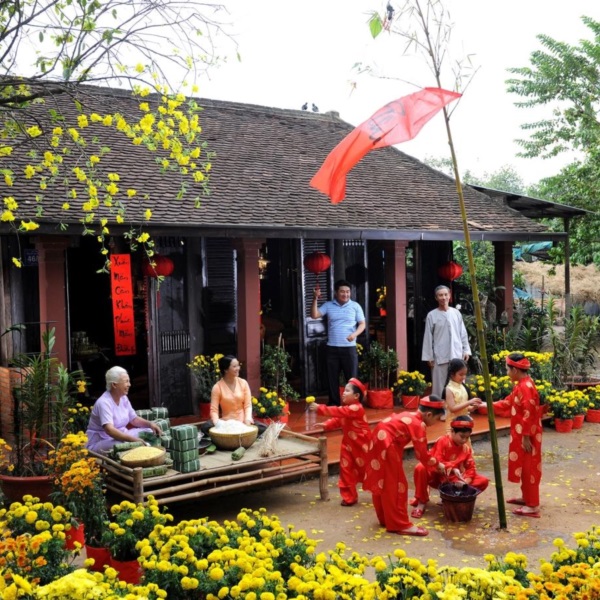 The trip also lets you have a homestay experience in which you understand what is called family culture in the Mekong Delta. Especially when the festival is drawing near, people, even though they work in big cities or live in  far distances, also come back home and gather to prepare the dinner for Lunar New Year's Eve, talk about what they did in the past year, and enjoy the warm atmosphere together. The Vietnamese people call that moment the reunion – none of them wants to miss it out each time of Tet Holiday.
---