Although Ho Chi Minh city, Vietnam doesn't appear as luxuriously as world's leading fashion capitals (New York, London, Paris, and Milan), it's still ideal enough for shopaholics from foreign countries and especially Muslims when they are in a Vietnam trip. It's not difficult to find new shopping malls along some streets in the city's center, fashion boutiques, and busy markets – a traditional feature in the locals' commercial culture.
Shopping malls
In the journey to discover and experience Vietnam's beauty, international tourists may land on Ho Chi Minh city first (or perhaps Hanoi capital). Before departing for other places, you are advisable to visit this wonderful city of Vietnam. More excitingly, if you are a shopaholic, don't miss the following shopping malls: Lucky Plaza, Taka Plaza, Saigon Square. There is a wide diversity of garms for everyone; even you are a muslim in Saigon Muslim tour, shopping in those malls won't also waste time.
Lucky Plaza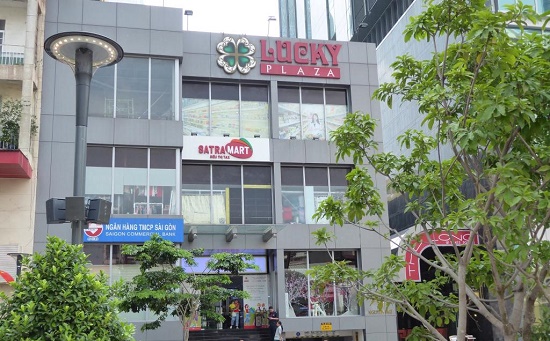 Lucky Plaza is referred to as one of the appealing retail malls in Ho Chi Minh city, specializing in providing customers with a variety of products, such as clothing items for men, women, and children, handbags, handicrafts, souvenirs, and other accessories. Here, the reason you should choose this shopping center is because you can easily get branded products at the good price which is cheaper than the ones at other luxurious shopping malls. Don't worry about the products' quality because they are produced by reputable companies with the exported-trade goal.
Opening Hours: 10:00 – 22:00
Location: 69 Dong Khoi street, Ben Nghe Ward, District 1, Ho Chi Minh city.
Saigon Square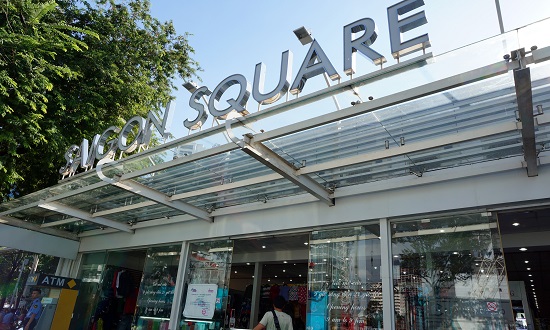 The most important thing you must do first when entering Saigon Square is to go for a stroll in order to observe a diversity of products (jewelry, clothing items, handbags, souvenirs, etc.) as well as their prices. Doing that will help you avoid forgeries and also know more about the way Vietnamese run their business in the shopping mall. Despite the fact that bargaining may be found here, the prices of some brands are inevitably inflated since you are in the Ho Chi Minh's heart.
Opening Hours: 08:00 – 22:00
Location: Corner of Nam Ky Khoi Nghia and Le Loi, Ben Nghe Ward, District 1, Ho Chi Minh city.
Taka Plaza
Being a new venue for foreign shopaholics because of the products' affordable prices, Taka Plaza has appeared in many travel forums on the Internet. Lots of tourists who have ever landed on Vietnam has left the review that Taka Plaza is their leading shopping mall when they visit Ho Chi Minh city. Even though Saigon Square and Lucky Plaza are recommended due to the good prices, Taka Plaza is still cheaper than those malls. It has 200 booths with a range of products like jewelry, souvenir, handicrafts, clothing items for all ages, shoes, and accessories. It's great to gain bargains here.
Opening Hours: 09:00 – 21:00
Location: 102 Nam Ky Khoi Nghia Street, Ben Nghe Ward, District 1, Ho Chi Minh city.
Russia Market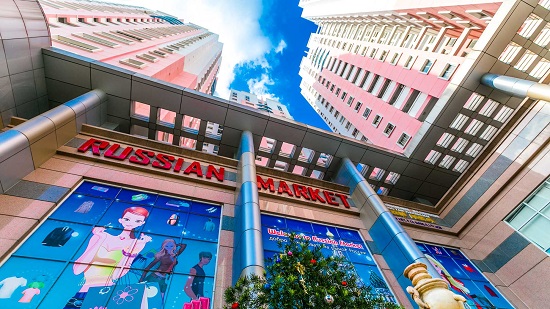 Shopping places in Saigon, you ought to seek for the expected bargains in the Russian Market. Why? This is the place where you can find and get products, tools, necessary items, and especially clothes with big sizes, imported from Russia. It's possibly said that the Russia Market is also like a mini Russia country, and various products at the cheap and reasonable price are easily found out. Furthermore, foreign visitors with the big shape won't anymore get tired of looking for garms suitable for them in terms of size.
---