Having the following 5 places to visit in Northwest Vietnam in your Vietnam adventure tour is actually brilliant. It will be an occasion to gaze at the most fabulous wonders the Creator gifts Vietnam and learn a lot about ethnic groups in the highland. Don't let it slip out of your hand!
Read more: 6 things to see and do in Sapa, Vietnam
Sapa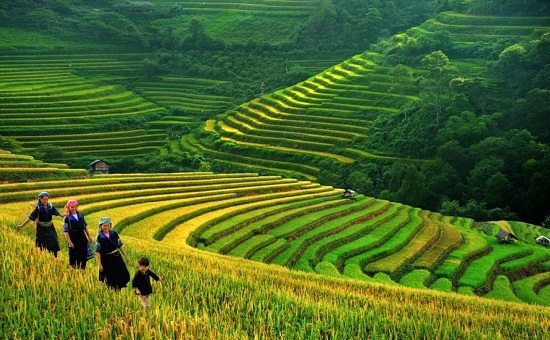 It's fantastic to take a trip to Sapa for your Vietnam adventure tour as it brings you excitement right at the beginning. Not only are there stunning rice terraced paddy fields sprung up right after you set foot in the land, but it is also home to diverse groups of ethnic communities. It's believed that you will not be able to find any place where there is the large number of ethnic people like you see here. In fact, the trip will let you grab an unforgettable memory of dipping yourself into the unique cultural life of locals in the highland, comprising how they gather at market, trading farming products, and treating guests.
Book now: Northern Vietnam with Sapa Discovery Tour – 6 days price from $433
Moc Chau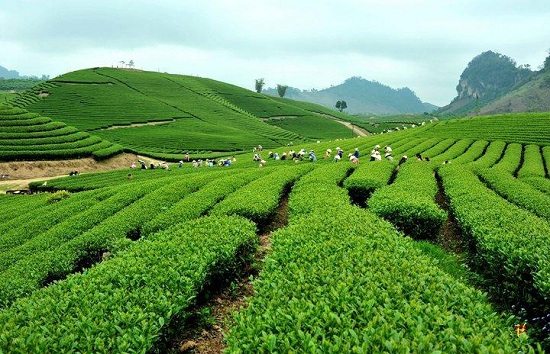 Moc Chau must indeed be included in the list of places to visit in Northwest Vietnam since it is blessed with not only splendid landscapes, but also the ideal climate to enjoy the tour. As favored from Mother Nature like that, Moc Chau is a phenomenal highland for travelers to do a sightseeing tour; they may choose some spots like charming tea plantations, Phieng Luong Peak, Son Moc Huong Cave, Dai Yem Waterfall, and Chien Vien Pagoda. In addition to the land's fascination, there are plenty of traditional festivals whereby the travelers will get a taste of the culture of ethnic people.
Mai Chau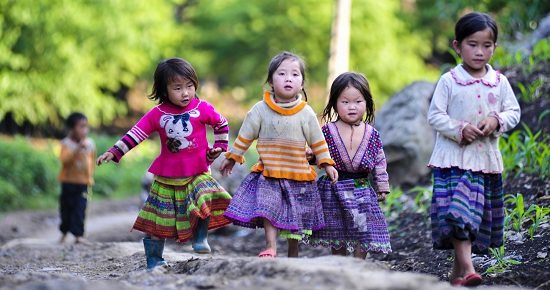 Situated in the idyllic and peaceful valley, Mai Chau is considered as a separated world which is seemingly isolated from the Hanoi capital's bustle. Actually, the center of Mai Chau is a small town, which is not magnetic at all; however, its suburbs are full of eye-catching rice fields and tiny Thai villages, all of which create the picturesque scenery like something just found in the fairyland. In addition to the site's idyll, when waking up early in the morning, visitors will get an opportunity to immerse in gurgling streams and birdsong. How excellent!
Mu Cang Chai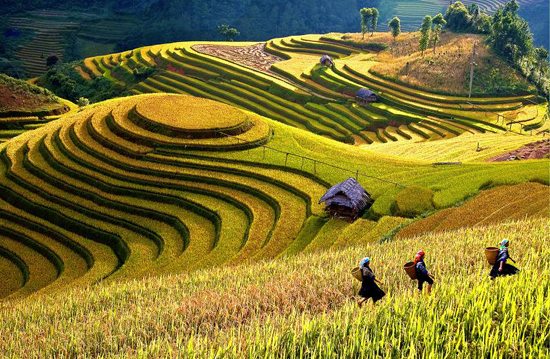 It's easy for Mu Cang Chai to have a good reputation whereby lots of travelers no matter if they are domestic or foreign seek to come and experience. The path to this highland is seemingly tough, but the trip is definitely worthwhile. It will dazzle you as soon as majestic rice terraces along roads along with the blue sky above occur in front of your eyes; not only that, another special feature is that you get a sense of the rustic and tranquil life of H'mong ethnic commuity.
Y Ty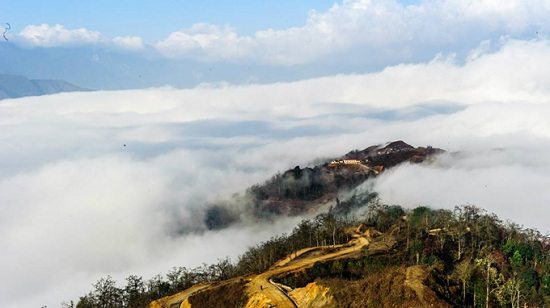 Supposed to be chosen places to visit in Northwest Vietnam, Y Ty will get you excited when you are in the journey to discover it. Y Ty is taken into account as a wonderful and peaceful land hidden deeply in sheer mountains, so it's covered with mist and cloud all year round. Exactly, it's 2,000m high above the sea level and leans against the peak of a mountain called Nhiu Co San. Referred to as a peaceful valley, the destination will certainly be ideal for those who want to experience the real natural charm and explore a part of the Vietnam's culture.
Book now: The North West Loops 7 Days price from $598
---