While there are numerous reasons a domestic traveler falls in love with Northwest of Vietnam, the followings will surprise foreigners and make them desire to instantly take a flight for this S-shaped country. For a Vietnam adventure tour, reading in advance those interesting things about Northwest is helpful.
Read more: Top 5 Places to Visit in Northwest Vietnam
Natural Beauty of Mountainous Northwest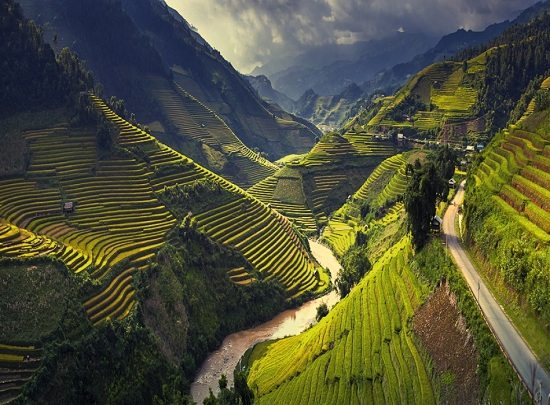 The Northwest of Vietnam has been included in many tour programs of travel operators in Vietnam due to its untouched and majestic scenic charm, which will certainly astonish any traveler. While this region carries the hidden attraction many people in the world have not had any idea for yet, it's still waiting for their exploring, which will take them a quite long journey because of its seemingly unending beauty.
Ha Giang, Moc Chau plateau, Sapa, Lao Cai, and Yen Bai are travel destinations you are recommended to when commencing a Vietnam adventure tour. It's possibly asserted that you will be absolutely amazed by spectacular views of terraced rice fields in the ripe crop, as smooth as strips of yellow silk looked from the far distance; the scenery of terraced fields is exactly the most remarkable and fantastic feature as well as an art masterpiece of this highland. Further, the buckwheat and white canola blossom are supposed to contribute to the poetic and phenomenal beauty of the mountainous Northwest.
Cool and Fresh Air
It's known that the Northwest is the mountainous region with the Vietnam's highest mountains, so it's often covered in fog with the cool and fresh air, creating a fanciful landscape which looks like being dipped into an immense valley and bringing a comfortable feeling. Especially, Sapa – one of the provinces in this region is at the high altitude of 1,500-1,800m, so its climate is extremely great. The average temperature is about 15-18 ° C, absolutely suitable for Vietnam adventure tours.
A Rich Diversity of Culture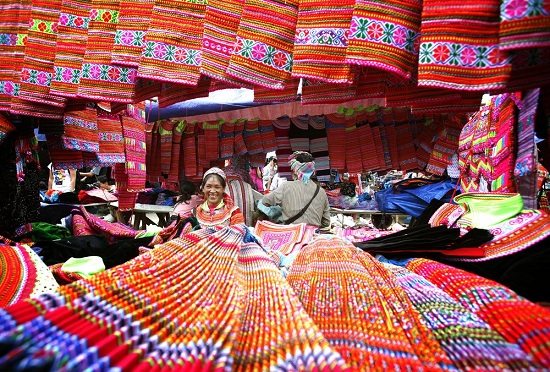 The Northwest of Vietnam is renowned for a rich diversity of culture because it's a quintessential blend of many different minority groups. With the journey to explore each wonderful area here, you will attain a chance to learn about unique customs of locals, ranging from festivals, love markets, wife kidnapping ceremony to how they exchange goods for their subsistence.
Book now: The North West Loops 7 Days price from $598
Homestay Experience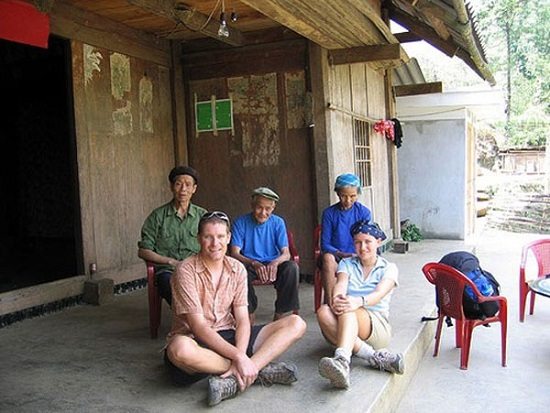 If possible, you are advisable to pick out homestay experience instead of staying at any hotel because it's taken into account as an amazing way to understand and perceive the real life of locals in the Northwest of Vietnam. It also helps you infiltrate deep into the idyllic area with a diversity of culture to get taste of exciting activities in your life like learning Hmong Batik, experiencing at the rice farm, visiting Muong Hum market, being taught how to weave cotton by the Tay, and many other amazing experiences.
Mountainous Specialties
It's possibly said that the Northwest of Vietnam is the region where you not only discover miraculous landscapes seeming just to be found in heaven gardens in humans' imagination, but also take a chance to taste specialties which stimulate your tongue at the first time of trying it. Some bizarre names like roasted armpit pig, five- colour steamed glutinous rice, buffalo meat, and Thang Co.
---