Having fallen in love with Vietnam, Asia for a long time, but now you just get a chance to visit this beautiful country. Then, do not hesitate to know wonderful places to visit, and especially charming Vietnam villages which should not be missed.
Duong Lam Ancient Village (Hanoi)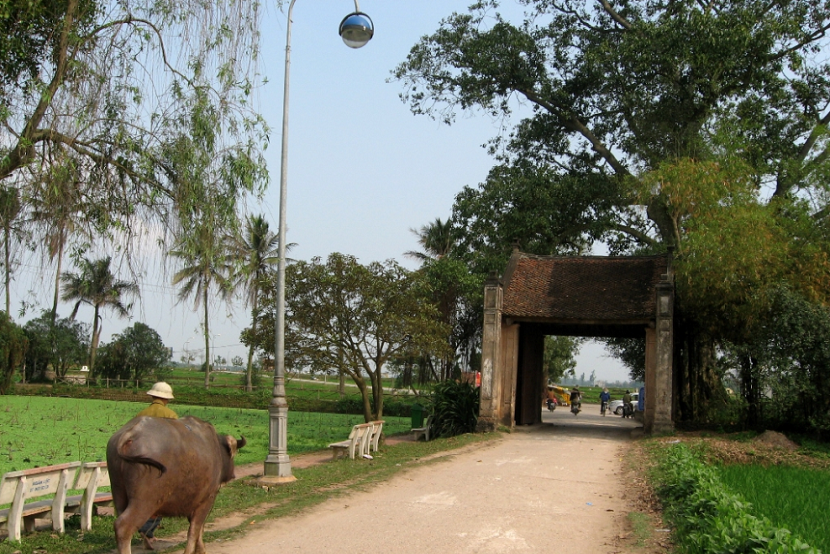 Duong Lam Ancient Village (Hanoi)
45 kilometers to the west of the Hanoi center is where Duong Lam Ancient Village – a charming Vietnam village is positioned; the village is referred to as a typical example of the Vietnamese ancient rural structures dating back up to one thousand years. Entering the village gate, you will be amazed by everything peaceful and tranquil seemingly echoing back an ancient world from the past. It is dotted with green paddy fields, banyan trees, communal houses, water wells, and others, bringing visitors a feel of calmness and snugness.  Come here and perceive the atmosphere to know why it is considered as among top charming villages you should not miss in Vietnam.
Pom Coong Village (Mai Chau)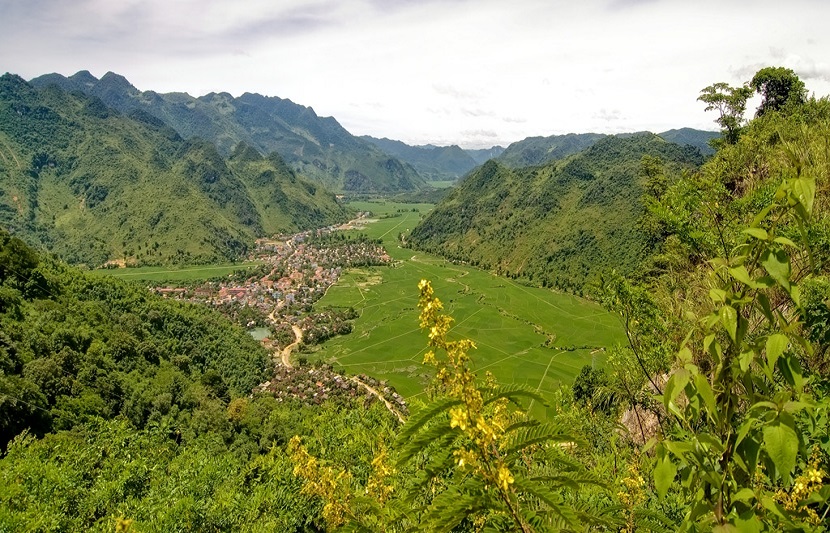 Pom Coong Village (Mai Chau)
It is estimated that it takes approximately four hours to get Pom Coong Village, Mai Chau town among the top charming Vietnam villages. Here is a peaceful mountainous village amidst the northwest Vietnam and mainly inhabited by Thai people. To those who are seeking for an escape from the tiredness of life and high-octane prospect of downtown, Pom Coong is clearly ideal to choose; wonderfully, the poetic and mighty landscapes will convince them at any cost. Do not get anxious about accommodations and things to do when traveling to the village as lots of inhabitants utilized their own home for homestay services and also sell exquisite crafts by their hands, like embroidered bags, souvenirs, scarves, purses, and others.
Cam Thanh Eco Village (Hoi An)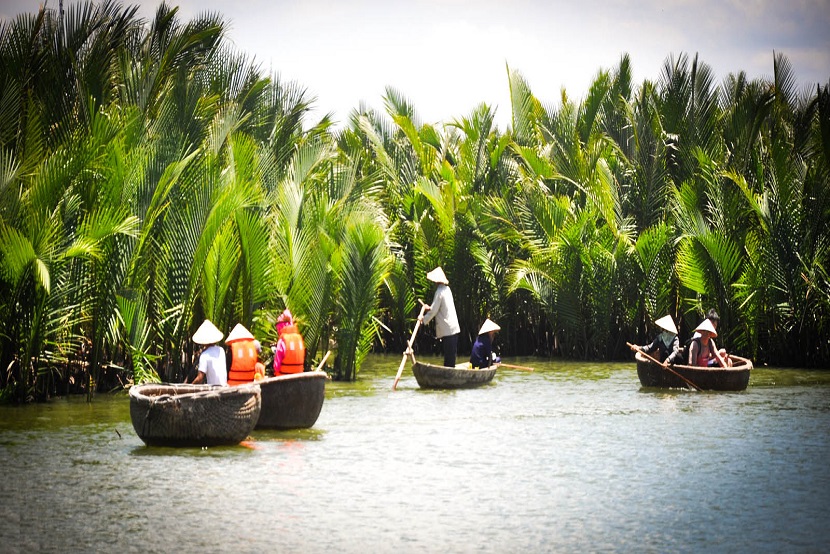 Cam Thanh Eco Village (Hoi An)
Perhaps, you have ever heard about Hoi An Ancient Town, Vietnam before as it is indeed an outstanding travel destination in the Middle, but if you make a trip to this land, surely there will be lots of things convincing your soul. One of those may be Cam Thanh Eco Village, situated between the town and Cua Dai Beach. Not only do you relish nature and fresh air by cycling around, but also discover Bay Mau forest, home to green nipa palms. Surprisingly, what leads you through the forest will be a basket boat instead of a wooden sampan like you still see in the Mekong Delta. It deserves to experience, right?
Vung Vieng Fishing Village (Halong Bay)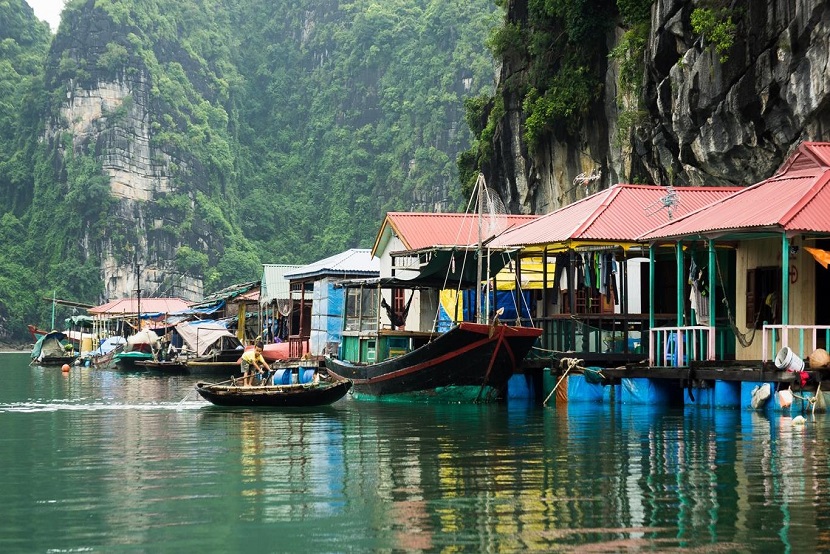 Vung Vieng Fishing Village (Halong Bay)
One certain thing is that you can spot more than one kind of lifestyle while traveling around Vietnam, and living on a floating house is listed among them. Especially, a visit to Vung Vieng Fishing Village enables you to perceive this cultural feature clearly. Vung Vieng lies in the Bai Tu Long Bay, which is less touristy, so the best way to get there is to go on a cruise in which the program of discovering the village is included. Besides learning about the lifestyle of the local fishermen, you can immerse into the beauty of limestone karts in various shapes as backdrops during the trip.
Lat Village/ Chicken Village (Da Lat)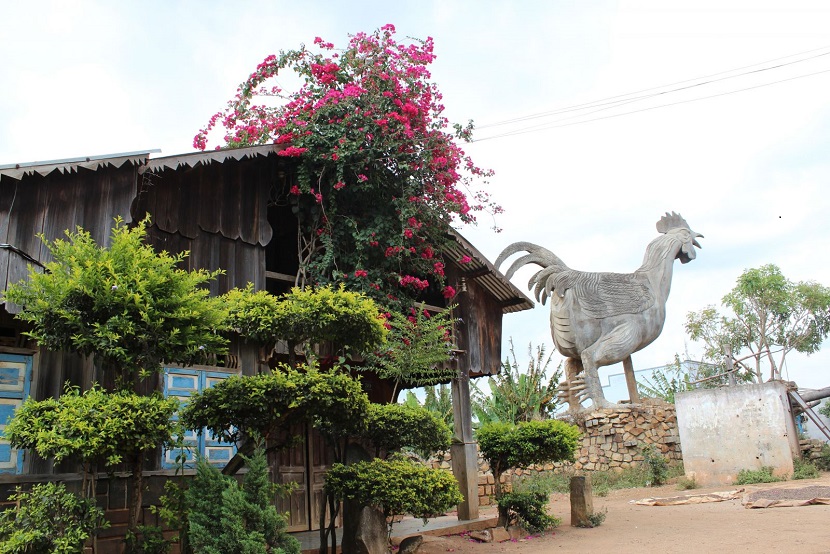 Lat Village-Chicken Village (Da Lat)
Positioned at the foot of Langbiang Mountain, Lat Village, approximately 16 kilometers from the center of Da Nang City is supposed to be one of the top charming Vietnam villages. Another interesting name of the village is Chicken Village because there is a huge chicken statue right in the heart, containing a special story behind it. Traveling to the village will open your mind to the simple lifestyle of tribes, such as the Lat, Chill, K'ho, and Ma people. Most of these ethnic people earn their daily bread by farming and selling their handicrafts for tourists. Additionally, it is stimulating to realize that here is also where cottage industries have still been kept; you will take a chance to gain the understanding of rice paper production, rice wine brewing, and hand weaving of mats.
---