Are you seeking the most deserving places to visit in Mekong Delta for your Mekong Delta tours? Indeed, your trip will be meaningful and valuable if you get the deep understanding of the Delta region through exploring exciting and unique features in culture, cuisine, history, and religion of each specific area. Let's see here!
My Tho – Ben Tre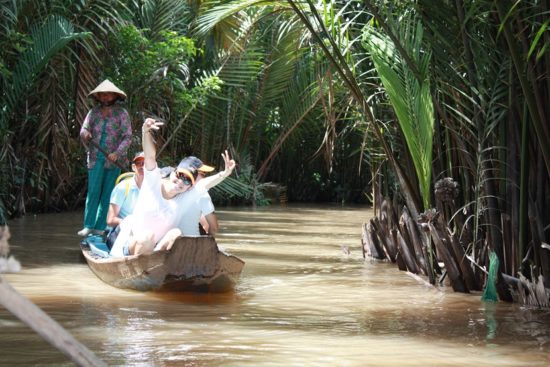 My Tho – Ben Tre, Mekong Delta, Vietnam
Vietnam – a tiny country on the world map with friendly and hospitable people has nowadays become one of the must-visit destinations many international travelers choose. With a wide selection of tour programs from travel agencies in large cities like Ho Chi Minh City and Hanoi Capital, the travelers get freedom to join their favorites. If they are staying in Ho Chi Minh City, some recommendations they can consider are Mekong Delta Tour, Ho Chi Minh City and Cu Chi Tunnels, Vung Tau Beach Tour, and so forth. Especially, Mekong Delta tour one day or My Tho – Ben Tre will give you the most amazing experiences just within one day. Imagine you will be rowed through narrow canals whose two sides are coconut palms, and their long leaves bend down into the water, creating natural vaults; this picture brings you a peaceful and cool feeling of the rural water area. Further, there are also exciting activities associated with locals, which you should not miss.
Can Tho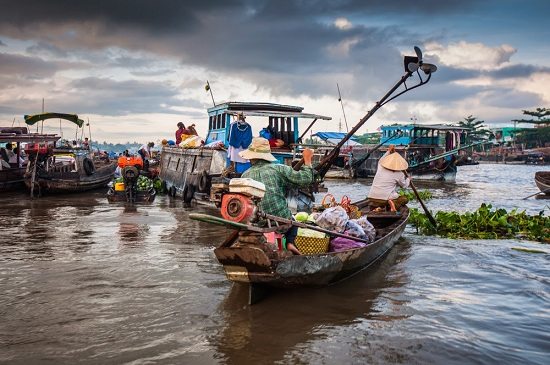 Can Tho is the best Places to Visit in Mekong Delta
Listed in places to visit in Mekong Delta, Can Tho will not let you down at any cost. While you are tired of seeking for travel destinations from Ho Chi Minh City on a tight budget, but still letting you get full experience of the famous water area in Vietnam, Can Tho may be a great choice. Experiencing the rural life of locals and enjoying fresh fruits along with specialties are obviously what you are expecting, but one fascinating feature from the tour to Can Tho is to cruise on the river to observe and learn how unique the locals trade their products in the so-called floating market. You can visit either Cai Rang, Phong Dien or Floating Markets.
Book now: Cai Be Floating Market – Vinh Long – 1 day price from $39
Dong Thap
Xeo Quyt, Dong Thap, Vietnam
Another exciting place to visit in Mekong Delta is Dong Thap, which was the frontier in the past when the Vietnam War took place. There will be various sites you can't resist setting foot in, such as Xe Quyt Ecotourism Park – a former military base where there are bunkers and tunnels left from the war, Huynh Thuy Le Old House with the traditional architecture structure, Sa Dec Market, Kim Hue Pagoda, and many other attractive spots.
Chau Doc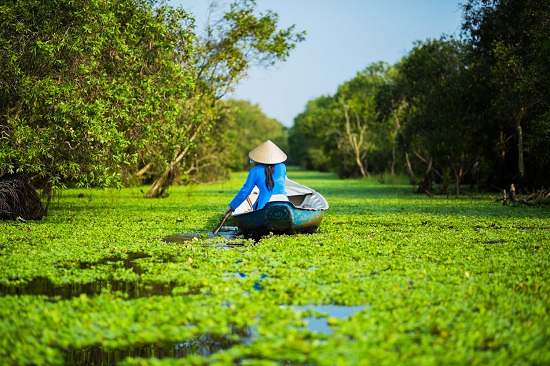 Tra Su forest, Chau Doc, Vietnam
Positioned next to the river, Chau Doc is a deserving town for many travelers because it is home to mosques, temples, and monuments; coming here is a chance for them to learn about sophisticated features in culture and religion of the area. Some recommendations they can notice are Chau Phu Temple, Murbarak Mosque, Chau Giang Mosque, Tra Su Bird Sanctuary, and local floating markets. It's surely enough to explore Chau Doc of Mekong Delta within one day.
Phu Quoc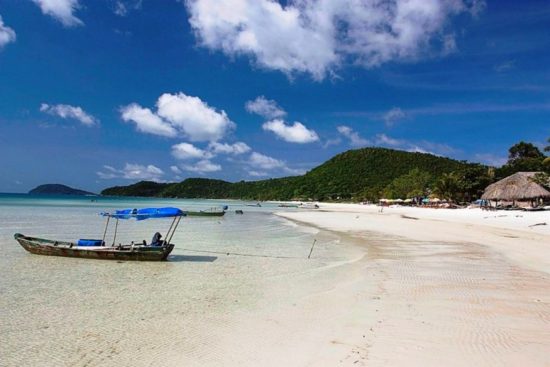 Phu Quoc sland, Vietnam
Endowed with romantic and stunning white-sand beaches along with tropical jungles, Phu Quoc Island has become an ideal choice of Western expats and even domestic tourists for their holidays. Not only is the island is prominent in luxury resorts along Long Beach, but it is also blessed with isolated and charming places for exploring. Come to kayak in bays, dive to contemplate the beautiful reef, lough along the beach, and enjoy fresh seafood.
Book now: Phu Quoc Charm Island – 3 Days 2 Nights price from $133
Please feel free to contact us! Chat with us if you have any questions!
---