While you are due to make a budget Vietnam tour package as well as the journey of a lifetime to this country, there is a wide selection of specific travel spots through all regions from the north to the south you should not ignore. In case that you crave for a beach trip, the following pristine beaches in Con Dao Island are probably great suggestions.
Dam Trau Beach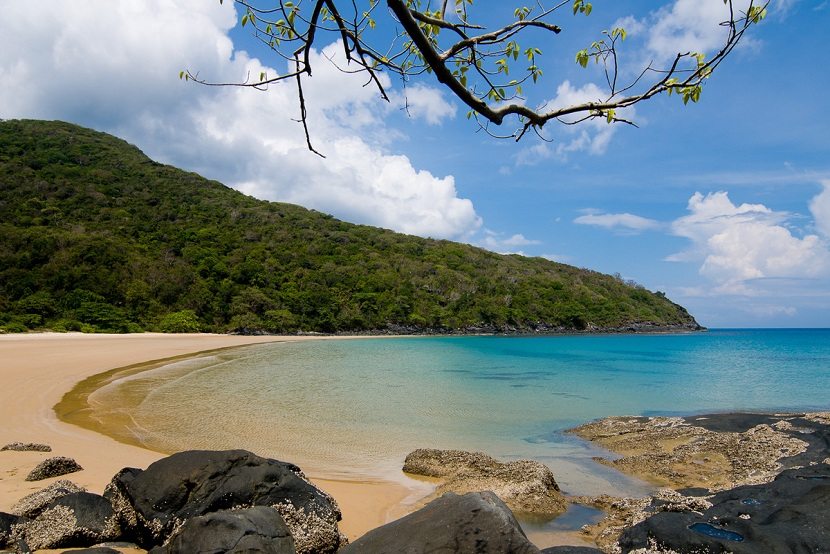 Dam Trau Beach is one of the pristine beaches in Con Dao island
Lying to the north of the main island is Dam Trau Beach, which has mighty elements appealing to lots of travelers. With special yellow sand, gentle waves, blue water, tropical jungles of old pine trees and bamboos, and an isolated cove, the beach looks like a fanciful land deserving a visit. Right after setting foot on the sand, you will be promptly drawn to rows of hammocks, and the ambiance here will give you relaxation without expectation. Imagine how fantastic it is if you enjoy yourself in one of the hammocks, submerge into the blue sky and savor appetizing seafood. Especially, to have a new experience for a Vietnam beach vacation in Con Dao Island, you can keep an eye on a large black rock at one side of Dam Trau. Just climb up and get a breathtaking panoramic view of the beach.
Lo Voi Beach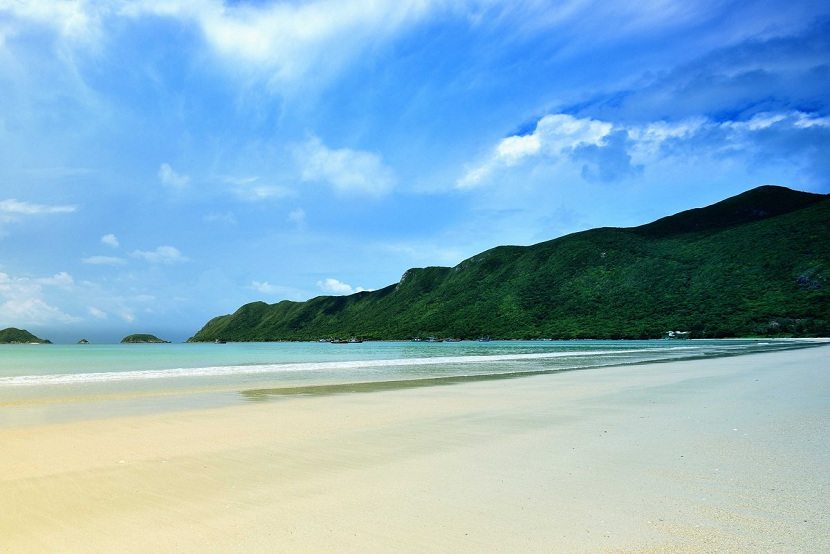 Lo Voi beach, Con Dao island
Lo Voi Beach is to the north of Con Son Center, positioned in front of some zones of Con Dao's prison complexes. One great feature about the beach is that no hotel is built next to it, which makes it more unspoiled than the other beaches. It is easy to find that the sand is quite dark, and there is seaweed scattered on it, looking like as an isolated area. Want to know about the best time to experience at the beach? The morning after the sunrise with the receding tide is the ideal time for going a walk so far while swimming is great in the sunset when the tide is rising.
Bay Canh Island Beach
Bay Canh beach, Con Dao island
Taken into account as the most common travel spot in Con Dao Island, Bay Canh Island lying to the east of Con Son will bring travelers the best experiences during their budget package tour to Vietnam. With the area of 683 hectares, the island is almost considered as the rainforest home to rare species. There is a mangrove forest here. As for the beach of Bay Canh Island, the travelers not only immerse into the cool and turquoise water, but also witness turtles laying eggs. It is widely known that Bay Canh is the beach where there is the largest number of turtles laying eggs in Con Dao Island.
Book now: Con Dao Getaway Package 4 days
Ong Dung Beach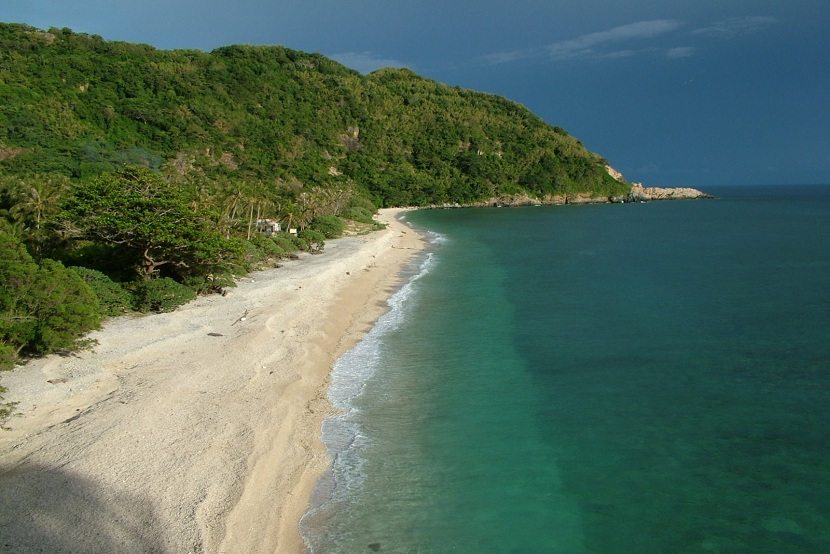 Ong Dung beach, Con Dao island
Ong Dung Beach is referred to as one of the most striking beaches in Con Dao Island, and it is just 3km west of Con Dao National Park. If you book a tour to the beach, all what you will experience during the trip consist of swimming, snorkeling, fishing, hiking through the pristine forest in the island. It will be an awesome experience for your Vietnam tour and vacation.
---