You are a gourmet, aren't you? Then, if you are due to experience the wonderful things in Quan Lan Island, Vietnam, the cuisine is definitely what you will be interested in. Now, perfect your Vietnam beach break by the following best food in Quan Lan Island. What a great experience!
Stone Crab
Stone Crab
Stone crab is a kind of sea creature with two big pincers and hairy legs and often used in cuisine because its meat is very tasty and nutritious; this is also the reason why many tourists to Quan Lan Island always prefer enjoying specialties from this sea creature. Although the stone crab's meat is not as sweet and tangy as the normal sea crab's, it is far cheaper, so it is surely listed in the best food in Quan Lan Island you should not miss. It is the key ingredient of many different attractive dishes, such as noodle soups, fried stone crabs fried with tamarind, steamed stone crabs, grilled stone crabs, and others.
Sea Urchin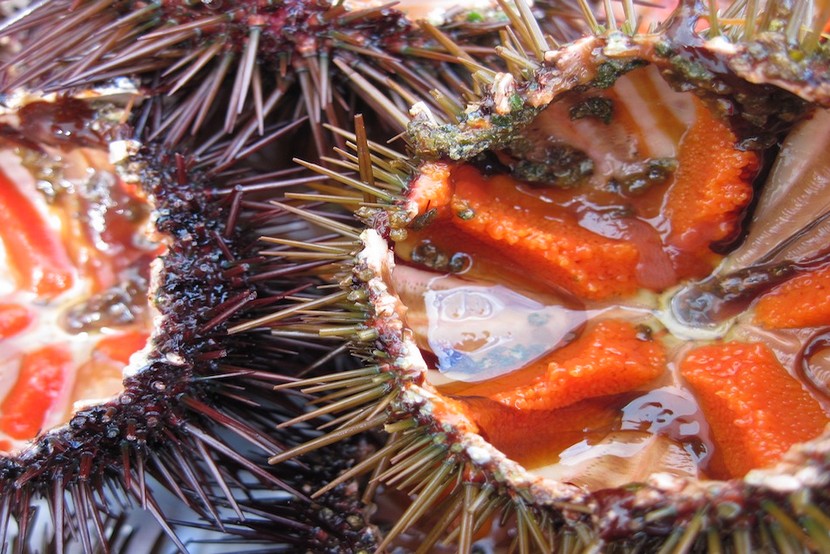 Sea Urchins
Sea urchin is a sort of rare sea creature with the high nutritional value, utterly good for your health; therefore, it is highly recommended that you should not ignore it when coming to Quan Lan Island. The breeding season of sea urchin is from March to July of the lunar year. At the end of the season, the meat of sea urchin is chewy and firm. When it is still little, it looks like a dark rambutan; in the harvest season, it is flat, round, and 8-10 centimeters in diameter. This sea creature is often utilized to make scrumptious delicacies like sea urchin grilled with scallions and fat, rice porridge, etc. Thus, it is listed in the best food in Quan Lan island for your Vietnam beach vacation.
Sa Sung
Sa Sung
Sa Sung is known as the mollusk living in the sandy beaches and one of the valuable sea creatures. One interesting thing you will be amazed at Sa Sung is that despite of the disgusting look, it used to become the tribute to the contemporary court. According to the Oriental medicine, Sa Sung is utilized as a remedy helping to enhance the virility, so it will be an ideal ingredient of recipes related to medicinal herbs.
Dried Squid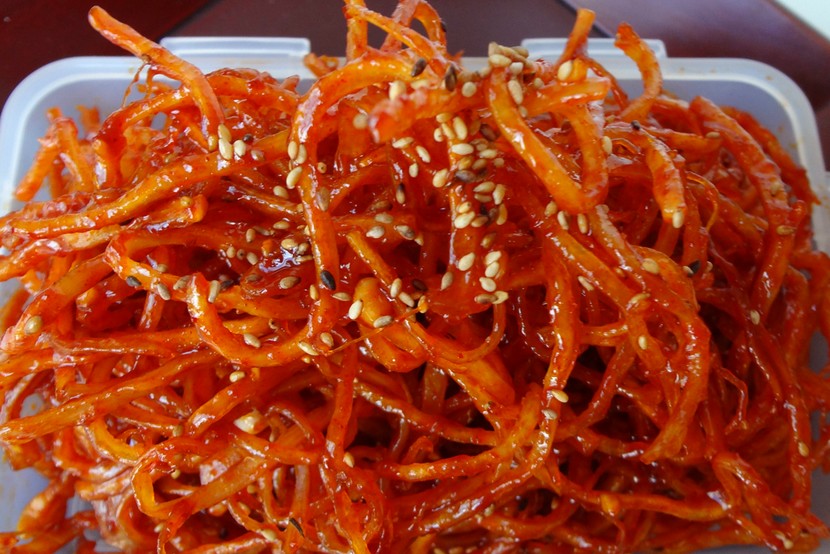 Dried Squid
Dried squid is a unique delicacy of the Vietnamese cuisine and also the best food in Quan Lan island for your Vietnam beach break. After harvesting a large number of fresh squids, the locals will clean and dry them under the sunshine until it becomes pretty tough. Because the squids have been dried, they are probably kept for a long time. The best way to enjoy the food is grilling it on the heat until its tantalizing aroma wafts everywhere. Tear it into small pieces and add some chilli sauce before savoring. It is also perfect to choose this specialty as a gift for your family and friends when having a chance to travel to Quan Lan Island.
Prawn (tom he)
Prawn (tom he)
Quan Lan Island is full of precious and rare sea creatures drawing lots of tourists there, and the sorts loved the most are lobsters and prawns. As for the prawns, there is more than one way to take advantage of this sea creature for the culinary art because it is extremely appetizing. Besides being steamed as a common dish, the prawns are used to make special kinds of sauce and grilled on the coal fire. It is actually too awesome to try this best food in Quan Lan island!
Holothurian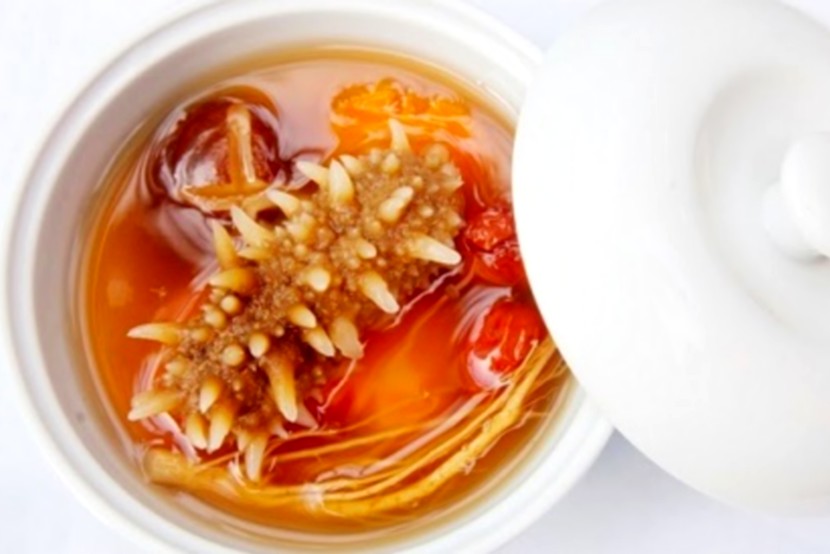 Holothurian
In Quan Lan Island, holothurian is found a lot at the Minh Chau beach and exploited to produce various goods in the market. Holothurian is ranked the priceless food or ambrosia since it is too flavorsome to enjoy and often carefully cooked. According to Oriental medicine, this food brings lots of benefits to the health of anyone digesting it. As a result, plenty of people having an opportunity to arrive in the island always try to seek and get this delicacy.
---