About Certificate of Excellence from TripAdvisor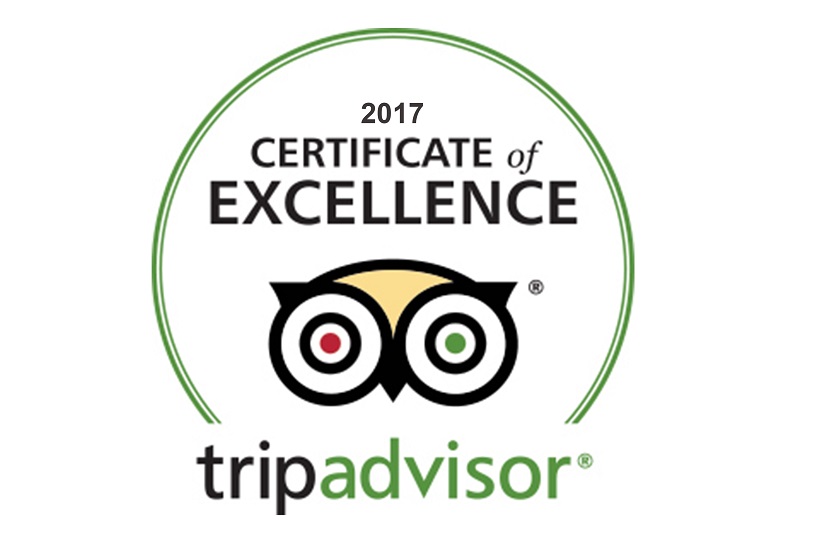 TNK Travel's new achievement 2017 Certificate of Excellence from TripAdvisor
It is widely known this Certificate of Excellence is awarded to accommodations, restaurants, travel agents, attractions, and others that own consistently great reviews left on TripAdvisor from their customers. In other words, the certificate clearly presents one thing that the products as well as services of the businesses having won it considerably contribute to their customers' perfect trip or brilliant experiences. That is the reason why it is prestigious enough to bring anyone preparing for travel helpful advice in choosing the expected services and travel products especially in the case that they are about to a remote country where they have never set foot before.
As for the criteria used for issuing the Certificate of Excellence, the overall TripAdvisor rating of a business must be kept at least four out of five, and this business must also be listed on TripAdvisor for at least 12 months. Importantly, it must have a minimum number of frequent reviews. That recognition plays a crucial role in not only helping travelers feel more confident in their service and product-using decision, but also bringing the businesses certain reputation.
TNK Travel's Achievement: 2017 Certificate of Excellence
Throughout one year of hard effort into providing international travelers with the best services and travel products as well as contributing to the domestic tourism's development, now it is right time all what TNK Travel has done pays off; we have just been awarded 2017 Certificate of Excellence, honoring all kinds of service and travel businesses that earn trustworthily nice reviews from travelers on TripAdvisor. This achievement represents the travelers' confidence and trust in our services & products and behavior toward work. Among 2017 Certificate of Excellence winners, we are committed to always keeping such professionalism so that our previous, present and potential customers are never disappointed with what we are doing for them.
---