There are hundreds of Vietnamese travel agencies customers can select for their Vietnam holiday, and TNK Travel may just be among them. Let's read here to know why you should keep an eye on this company.
Overview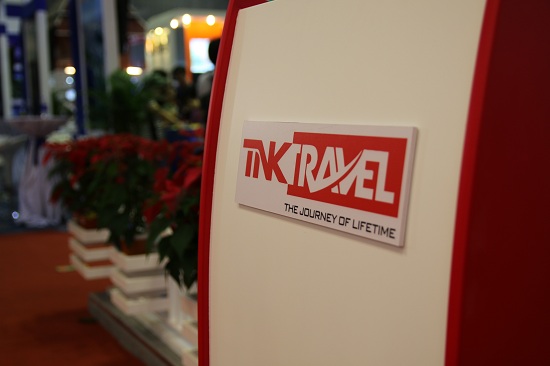 TNK Travel among the best travel agencies in Ho Chi Minh city
Being founded in 2001(the beginning of the new millennium) and having obtained specific achievements in the tourism industry, TNK Travel has recently been regarded as one of the best travel agencies in Ho Chi Minh City. Three letters in the company's name, TNK stand for Thien Nien Ky, which means the new millennium in English. Because of the steady growth, the owner decided to expand its business by opening a Japanese department in 2003, and then this branch office has been individually operated as a sister company since 2005. TNK Travel always centers on optimizing the quality of its travel services as well as tour programs in such a way that customers get the best satisfaction.
Lasting 15 years of operation, the staff of TNK Travel has expanded from 6 to over 80. It is truly a unifying connection with the effective interaction between the management board, marketing, sales, and operation departments.
Awards and Certificates
TNK Travel Awards and Certificates
In 2014, TNK Travel won Vietnam Tourism Award: Top 10 Inbound Tour Operator in Ho Chi Minh City 2014.
In 2015, TNK Travel was honored to grab "Certificate of Excellent" from Tripadvisor and "Top Rated" from Viator.
Also, 2015 was the time when the company brought other glorious achievements: Tourist Transportation Company in HCMC, and Inbound Tour Operator in HCMC 2015.
Services and Tour Programs
Referred to as one of the most reputable tour operators for S.I.C tours (sit in coach) to many specific travel destinations in Vietnam, TNK Travel will surely be your best choice when you arrive at Vietnam. While only Mekong Delta and Cu Chi Tunnels are crucial spots the agency focuses on, there is a variety of daily group tours offered to up to 400 travelers every day. It proves that the agency's service is truly excellent to fascinate a large number of travelers as such.
Besides, customers are also provided with DMZ tours (demilitarized zone) to Hue, Sapa, and Hoi An, where they take a chance to know more about the Vietnamese history and culture. More brilliantly, the company has customized tours families as well as tailed made programs for certain groups e.g. Muslims.
Another exciting thing is that TNK Travel is also known as a shareholder of Signature Cruises (Halong Bay), so customers will be satisfied with plenty of different tour types from the company, ranging from day trips, customized celebrations to cruises at the bay.
For international travelers who are preparing a journey to discover Vietnam, a genuine website e.g. tnktravel.com will help open their mind. That is the reason why TNK Travel decided to be online since 2003. It is possible to say that the site is a wonderful approach for travelers to Vietnam, Laos, Myanmar, and Cambodia.
Review (Tripadvisor Users)
Being one of the best travel agencies in Ho Chi Minh City, TNK Travel has been highly recommended on Tripadvisor by lots of travelers from many areas in the world because of its high quality travel services along with excellent tour guides. Those customers' reviews are taken into account as clues the others will consider before deciding if they ought to choose the company for their Vietnam trip.
It is our pleasure to share some of the great reviews we have received so far:
"Good travel agency to contract taylor made tours" – Julian C, from Valldoreix, August 2016.
"Excellent one day tour to discover Mekong's reality" – tami1310, from Italy, August 2016.
"Short trip but wonderful time!" – Green_Apple86, from France, July 2016.
See more TNK Travel at Tripadvisor.
---