Taking a beach vacation in Nha Trang City is a wise decision when it is among the Vietnam's dreamy coastal cities. More significantly, your trip will be smoother if you, in advance, have some idea about things to do at night here!
Amphitheater and Musical Water Fountain at Vinpearl Land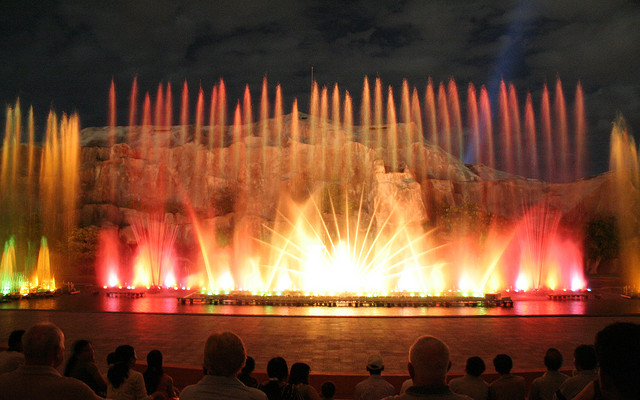 Amphitheater and Musical Water Fountain at Vinpearl Land
Emerging among the list of entertainment activities and games at Vinpearl Land is Amphitheater and Musical Water Fountain, accommodating up to 5,000 people. This location is considered the Vietnam's largest and most modern amphitheater with phenomenal performances based on the unique and state-of-the-art system of sound, water, fire, and lighting. Each visitor to the stage, who is fond of the perfect combination of different techniques will be amazed by such brilliant artistic performances. Therefore, witnessing as well as relishing the unique remix of water, fire and lighting is supposed to be a wonderful taste.
You can take a cable car or a canoe from Nha Trang City to Vinpearl Land. The cable car costs VND550,000/adult and VND450,000/child (from 1 to 1.4m). All services and games on the Viet Pearl are included in this ticket.
Nha Trang Walk and Night Market
Night market is one of things to do at night in Nha Trang
Nha Trang Night Market as well as Walking Street is the paradise of shopping where you can discover the beauty of the local culture, definitely indispensable to your itinerary. Night Market simulates the rustic landscapes of the Vietnam's countryside with carriages, clumps of banana trees, and bamboo bridges crossing narrow canals. Currently, the market is divided into 100 booths specializing in souvenirs, seafood, fashion products, and especially handicrafts from rural areas of South Central Vietnam. Not only that, it is also the concentration of the quintessence of Nha Trang cuisine in particular and Vietnamese cuisine in general, deserving a try for certain.
Catching squid at night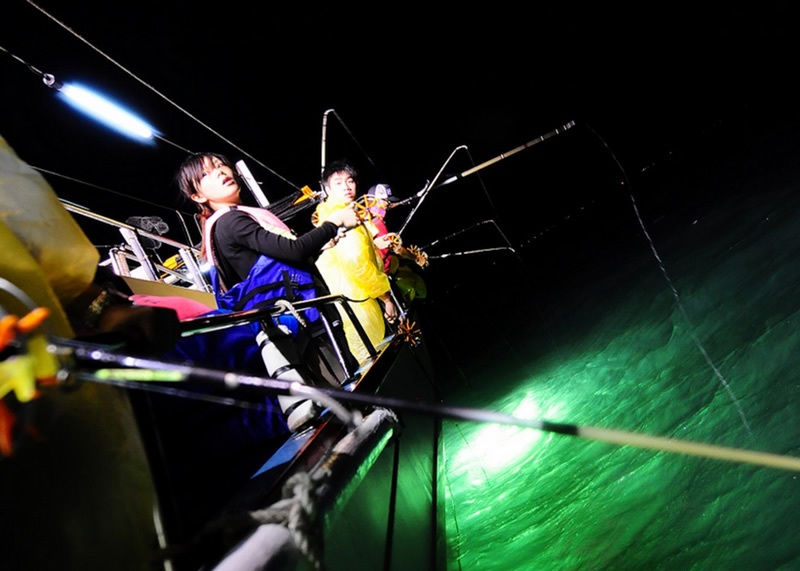 Catching squid at night in Nha Trang
When the dark covers the Nha Trang's sky, it is the right time for you to begin exploring the enthralling coastal city. It is supposed that getting on the boat as well as cruising on the water is an occasion to admire the city's seductive and miraculous charm in sparkling lights. The most exciting activity for this cruise is believed to be squid-catching. As an obvious fact, a herd of squids will gather at the brightest place; at that time, you can drop the line and wait for them to bite the bait. Especially, the caught squids can be steamed or grilled right on the boat; their taste is absolutely irresistible.
Book now: Ho Chi Minh Nha Trang 4 days price from $144
Altitude Rooftop Bar
Altitude Rooftop – a spacious bar carrying a stunning setting is taken into account as the ideal haven for those who adore experiencing the Nha Trang's whole spectacle from above. With a harmonious mix of armchairs inside and bar stools & sofas outside, it will never let you down at all. What probably urges anyone to enjoy at the bar is that it is the moment of the sunset when daylight starts turning itself into night. It is utterly a memorable nightlife experience in one of the Vietnam's tourism coastal cities.
Lunar Lounge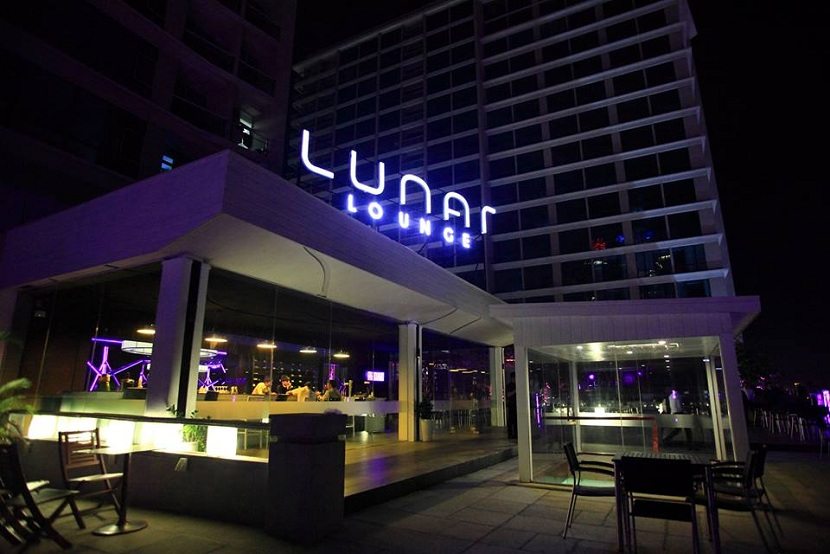 Lunar Lounge in Nha Trang
Lunar Lounge is referred to as a group of bars, restaurants and rooftop cafés, located at the 4th floor of Nha Trang Center. From that spot, you can get an opportunity to witness the splendor of the Nha Trang City, which is also rather similar to Paris – one of the world's luxurious cities. One of the attracting activities to do while staying here is to savor Spanish culinary delights while soaking yourself in the seductive beauty of seascapes from the rooftop. In addition to the entertainment, unique dances with fire and other performances will stun any visitor here.
Rocky Club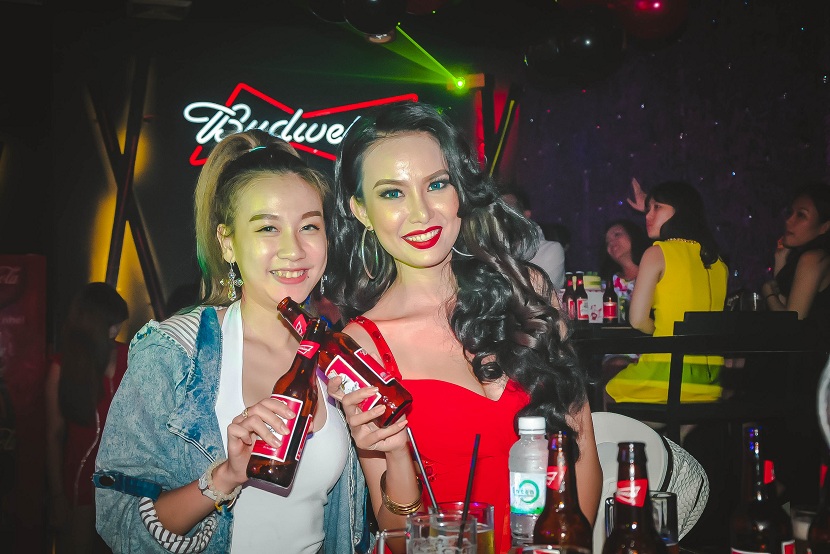 Rocky Club in Nha Trang
Famous for the glittering deign, the comfortable ambience, and the state-of-the-art audio visual and lighting equipment, Rocky Club has been appealing to lots of travelers to the Nha Trang coastal city. Being one of the largest clubs in this city, Rocky is frequently the chosen venue for important and special events where guests are celebrated singers, actors and actresses. To a Vietnam package tour, it will be with great regret that such an entertaining club is ignored.
---