Positioned approximately 150 kilometers to the east of the Saigon metropolis, Cat Tien National Park, Nam Cat Tien Commune, Tan Phu District, Dong Nai Province is nearly isolated from the residential area by Dong Nai River. If you are a nature-lover having a strong desire to explore the wildlife, the park is certainly an indispensable part in your journey in Vietnam as it is designated as a world Biosphere Reserve by UNESCO. To penetrate into the forest, you must first buy a ticket right next to the big gate for crossing the river. The ticket price varies from VND20,000 to VND60,000 according to each specific kind of visitors. It is just the first step for your trip in the forest, so you are recommended to this Cat Tien National Park Travel Tips, which can help you mark special points in your journal of Vietnam trekking tour.
Where to stay in Cat Tien National Park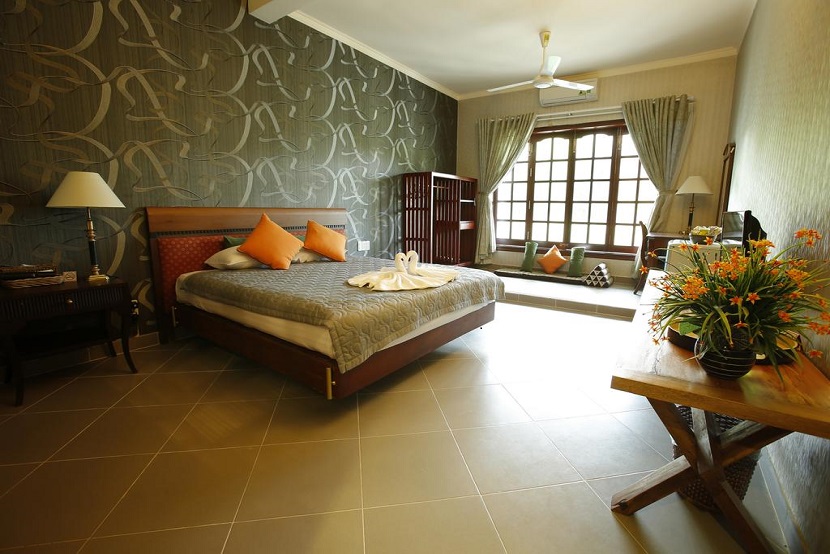 Cat Tien Jungle Lodge
In general, there are two main options to pick while you are thinking about where to stay in Cat Tien National Park. The first one is some accommodation at Nam Cat Tien Village, such as Cat Tien Farmstay, Cat Tien Jungle Lodge, or Forest Call Lodge; those lodges are excellent at the service quality and impressively designed to make you be closer to nature. The other is a chain of accommodations bearing the lovely names of wild animals and plants, like Elephant, Bear, Lagerstoemia calyculata, Afzelia xylocarpa, etc. Although those accommodations are simply decorated, they are convenient enough for fully experiencing in the forest at night. The price is from VND300,000 – VND400,000.
When to visit Cat Tien national park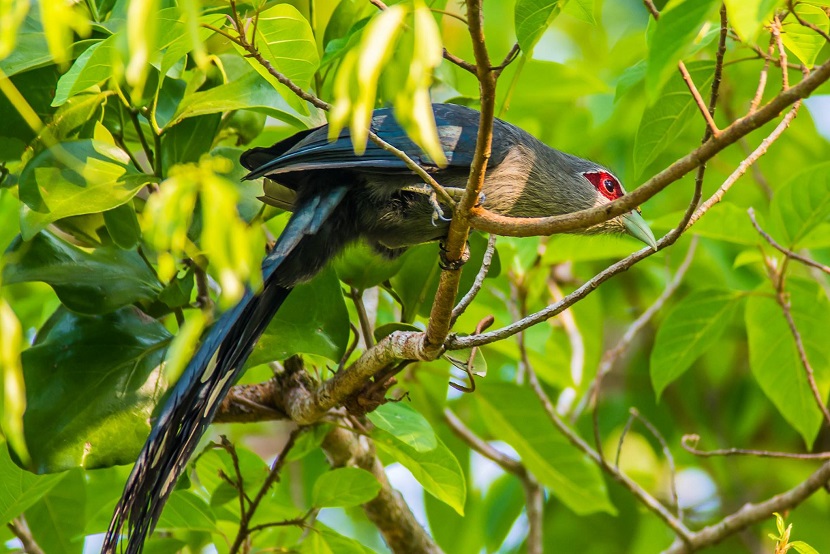 The best time to have such a visit is the dry season
The climate in Cat Tien National Park is a typical climate form of the south with two seasons: rainy season and dry season. It is supposed that the best time to have such a visit is the dry season from December to May because you not only find it easy to go trekking and explore more inside the forest, but also get an opportunity to dip yourself into the fruit harvest of the Dong Nai people. Besides, traveling to the park during those months enables you to get backdrops of other mighty destinations in this province.
Things to do and see in Cat Tien national park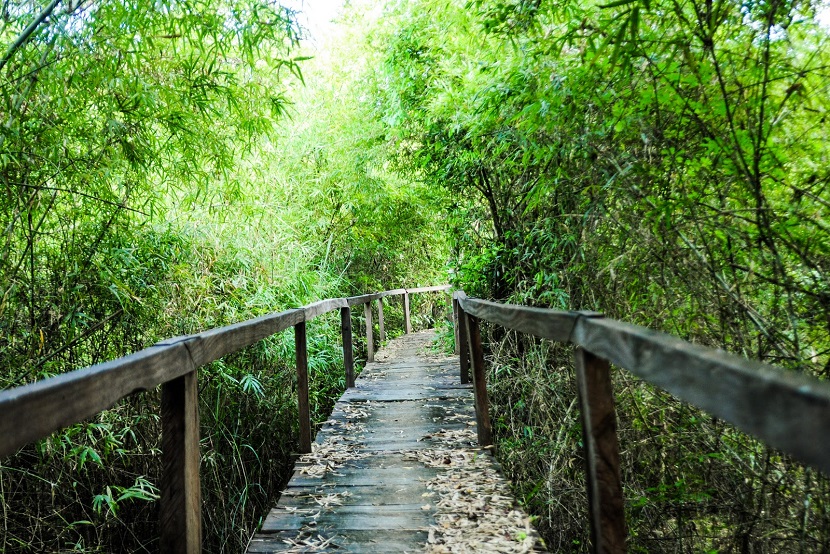 Trekking to Crocodile Lake
Cat Tien National Park has indeed been recognized as a world biosphere reserve, so developing tourism here is not encouraged much as the local authority is prone to protecting the wildlife. That is the reason why there is not a diversity of tour programs associated with the forest. However, the existing ones are enough exciting to appeal to the nature-lovers, e.g. seeing wild animals at night, trekking along rough trails to witness giant ancient trees, knowing about unique species of flora, experiencing in Crocodile Lake, and visiting Dao Tien Endangered Primate Species Rescue Center or Bear and Wildlife Rescue Center. In fact, the atmosphere and scenery inside the forest will get you excited and comfortable as it is totally fresh and peaceful; sometimes you just hear the sounds of birds, insects or primates.
Book now: Trek Cat Tien National Park 2 days from US$112
More helpful tips
Bring food and drinks with you when you go trekking in the forest because there is no stall for those during the trip.
Well prepare your health before the trip because you will travel on foot for a long distance to Crocodile Lake since no vehicle can transfer you there.
Use insect repellents to avoid leeches that can jump up and cling to your legs
If preferring to explore the forest on two wheels, let's rent a bicycle at the reception desk.
Do not enter the banned areas inhabited by dangerous animals, such as bears, elephants, gaurs, and others. Always follow the directions of your guide.
---