Making a day trip in Saigon, Vietnam, you are getting anxious about how to travel on public transport and especially how to take a bus in Saigon, aren't you? Yes, the blog is possibly a good solution to your worry so far. Let's see!
How to take a bus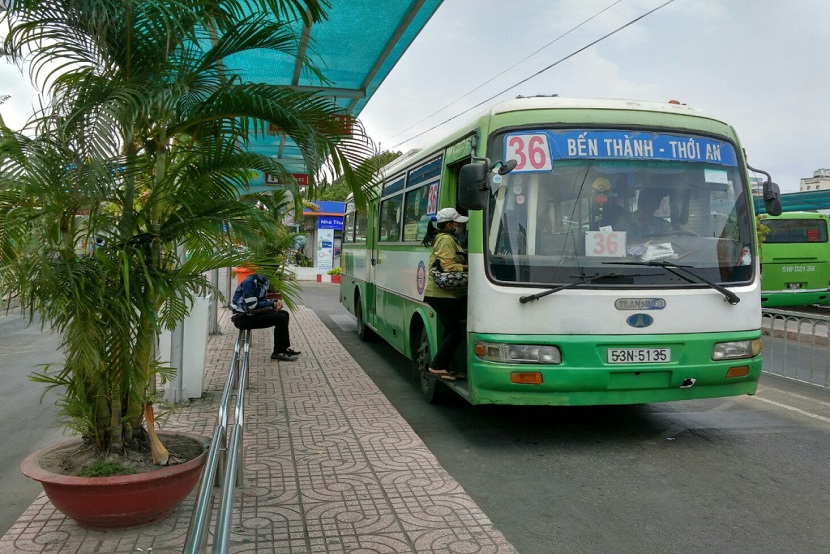 Travelling by bus in Saigon
Travelling around a remote land that is not familiar to you probably brings back some troubles if you have not taken time for getting to know public transport there before. Especially, while bus is the common means of transport in Vietnam, it is clear that absorbing how to take a bus in its big cities, e.g. Saigon metropolis is indeed necessary for smoothing the traveling. In fact, it is not too hard for an international tourist like you to get around by bus in Saigon. First of all, write down the exact name of a destination you intend to reach on a piece of paper. Then, ask some local to show you which bus can transfer you there, and he will tell you the bus attached with a specific number. Do not forget about this number since it will lead you to the right route. Although double-checking the bus ticket before passengers hop off is not common in many buses of Vietnam, you are still recommended to keep your ticket during the trip to avoid unexpected problems with the fare collector later.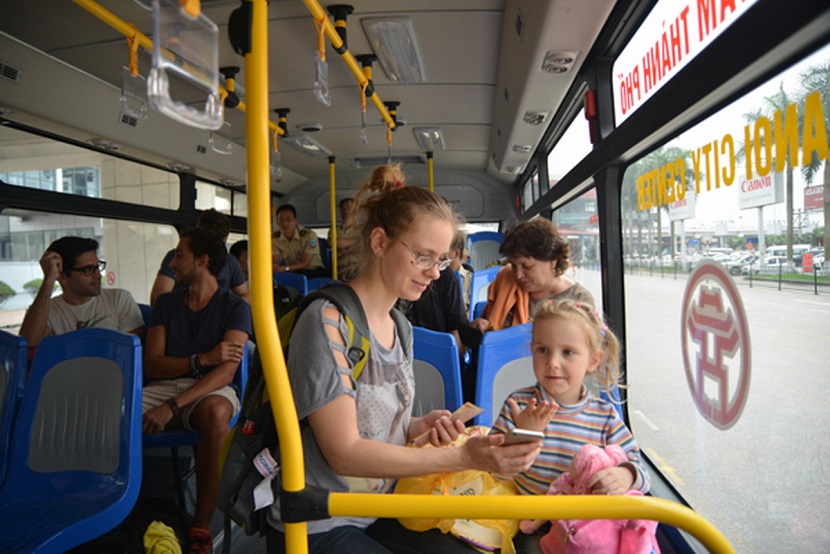 The bus attached with a specific number
In the case that you feel embarrassed to ask the locals for their help, some following popular bus routes can be useful:
#147: Cho Lon Bus Station –Cach Mang Thang Tam Street – Tan Son Nhat Airport
#152: Trung Son Residential Area – Ben Thanh Market – Nam Ky Khoi Nghia Street – Tan Son Nhat Airport
#11: Ben Thanh Market – Nguyen Trai Street – Ly Thuong Kiet Street – Dam Sen Amusement Park
#30 Tan Huong Market –Cach Mang Thang Tam Street – Dien Bien Phu Street – Dong Khoi Street – Suoi Tien Resort
#19 Ben Thanh Market – Linh Trung Industrial Zone – Vietnam National University, Ho Chi Minh City
Other helpful tips on travelling by bus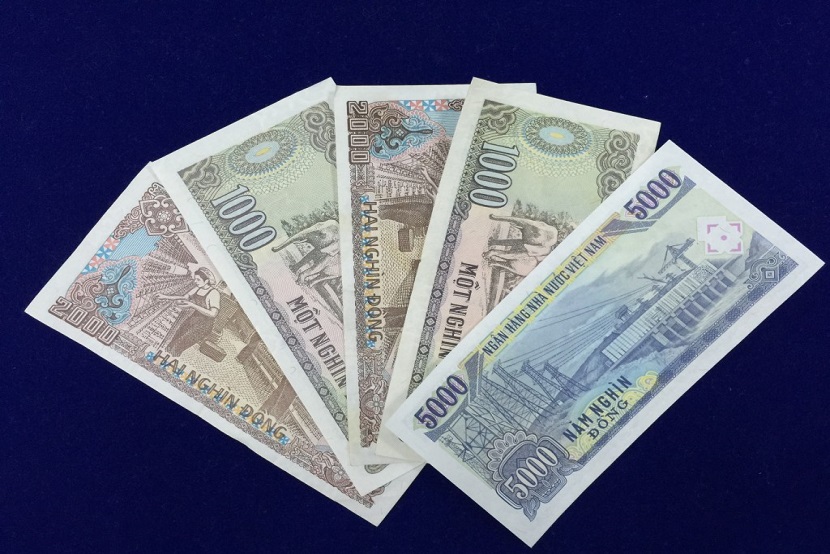 Have banknotes of small denominations exchanged from the large ones
Keep a watchful eye on your pack as well as belongings while sitting in the bus as you may be a victim of some pickpocket who takes advantage of the crowd to steal something from you.
Have banknotes of small denominations exchanged from the large ones before jumping up in the bus since the fare collector does not typically have enough change to give you.
Learn a few simple sentences in Vietnamese which pave the way for your conversation with the locals more easily, such as "how much does it cost?" (Nó giá bao nhiêu), "I'd like to travel there" (Tôi muốn đến đó), "how long does it take to get there?" (mất bao lâu để tới đó), etc. Surely those are actually helpful in specific situations.
Avoid sleeping in the bus since you probably miss your destination, making you find it hard to return – perhaps, you must search for more than one other bus route for hitting the expected destination.
How to use Busmap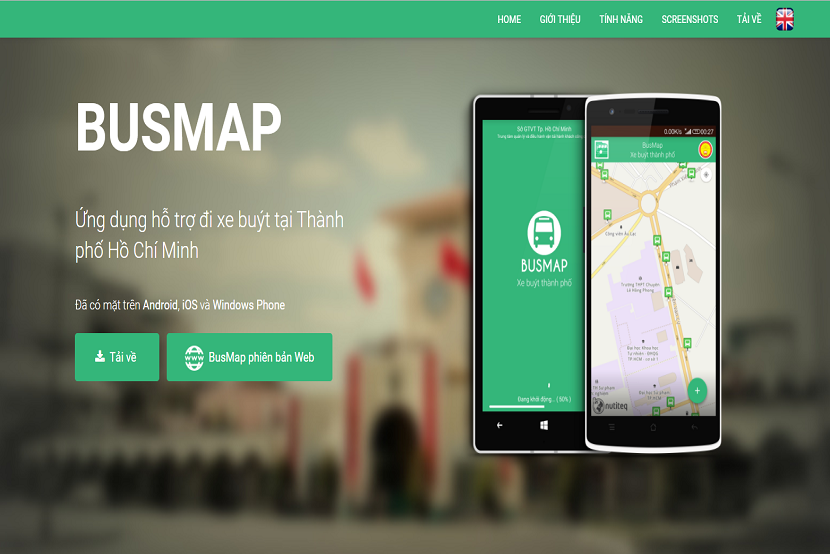 Busmap in Saigon
To make your travelling by bus easier, Busmap – an application which is able to be installed in your smartphone is supposed to be the most convenient way. With this app, just type the destination you want to hit and your departure point in the required blank, and the result with hints about the possible bus route will appear. The friendly-user interface with either of two languages – Vietnamese and English enables you to get access to the app smoothly. Now let's have a look at: https://busmap.vn/ before taking a bus in Saigon for your Saigon day trip.
Book now: Ho Chi Minh city tours (half day) from UD$12
---