Mekong Delta, also known as the South-western region, is in Southwestern Vietnam. Its fertile land, fresh fruit, diverse food, floating markets, richness in river life culture and friendly people are main reasons travelers fall in love with Mekong Delta in Vietnam.
So, when is the best time to visit Mekong Delta in Vietnam? Let's start and plan your next trip to Mekong right now.
Summer: fruit picking season at Mekong Delta's orchards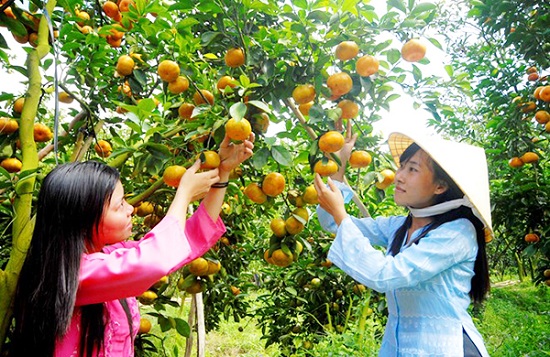 From May to August, Mekong Delta may be hot and humid, but in these months a variety of tropical fruits is fully grown and ready to eaten. Visiting Mekong Delta in this time, travelers who love fresh tropical fruits can sample and savour amazing fruits such as mango, pineapple, grapefruit, starapple and others. Besides, you will have great experiences when taking a boat ride under shade of water coconut tree along natural canals, observing local life, enjoying honey tea with the sound of "Southern Vietnamese folk music" and tasting delicious coconut candy.
Floating season: the best time to visit Mekong Delta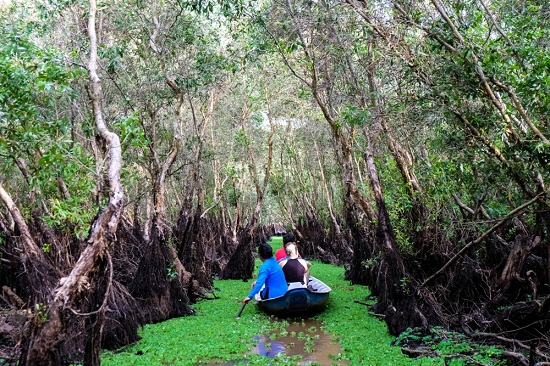 Floating season in Mekong Delta is from Septemper to November, it is considered as the best time to visit Mekong Delta. Taking Mekong Delta tour in these months, you will obsolutely have wonderful experiences during the journey. Floating season, aslo known as flood season, but people do not consider flooding as natural disaster. It brings many benefits for local people including many maritime products and fertile alluvium. During the floating season, the best place you should visit is Tra Su Cajuput Forest, which is perfect for you to explore wild life of birds.
Book now: Mekong Eco Tour – 3 days price from $244
Spring: bustling atmosphere of Tet holiday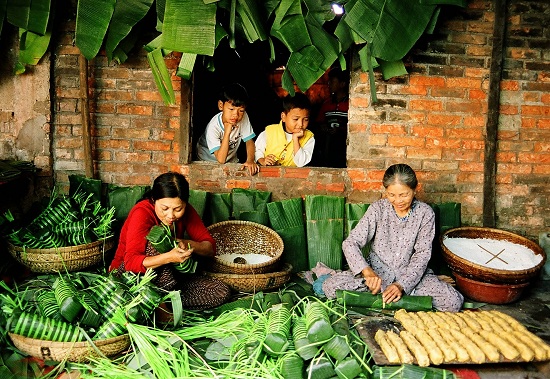 Tet is Vietnamese New Year, the most important festival and public holiday in Vietnam. Tet in Mekong Delta is quite different from itself in the big cities like Ho Chi Minh city or Hanoi. Enjoying Tet in Mekong Delta, you will learn rich Southwestern culture at Tet with traditional food and festivals, all member of family have a warm meals together. Besides, you should visit old flower villages such as Tan Quy Dong, Thoi Nhut and Cai Mon to take some beautiful photos.
Read more: When is the best time of year to go to Vietnam?
---