In general, most international tourists are advisable to experience a Vietnam tour in autumn (August to October) and spring (February to April). Why? It's because this is the time when the weather is quite good (the light rainfall and moderate temperature) to enjoy everything wonderful here. Especially, the rainfall is considered to be the lowest throughout all destinations of the country during March and April; so it's awesome for a Vietnam tour package at this time.
Nevertheless, to actually decide the best time of year to go to Vietnam is quite difficult because it lasts over 600 miles and includes many regions with different terrains. That's why tourists need to research which season they should arrive at each specific travel destination.
Sapa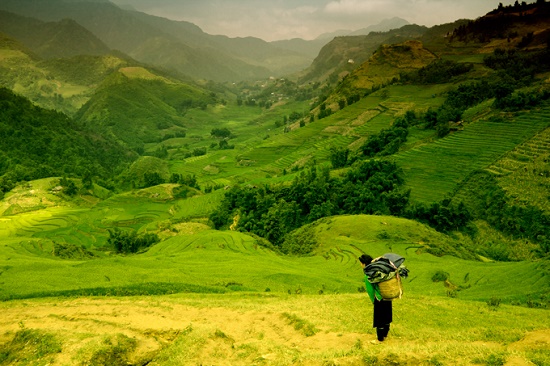 Sapa may be an ideal destination for those who love experiencing the life at highlands and challenging themselves to the cool until freezing. In summer, the temperature is around 84°F (29°C) with the lowest humidity, and the freeze can last during winter. It's supposed that March and April are the great time for a tour to Sapa due to the warm weather and the dry air; October and November are the time for people desiring to immerse themselves into the cooler climes.
Ha Noi
Hanoi capital deserves a valuable travel destination of Vietnam thanks to its rich historical and cultural features. A journey to visit Hanoi on October and November is the best because this is the time when it is not so hot (the average temperature: 70°F), has less rain, and much sunshine. May-September are in summer, carrying the high humidity and heat while it's full of fog and clouds in winter.
Read more: Ha Noi Full Day City Tour by Cyclo from price $47
Halong Bay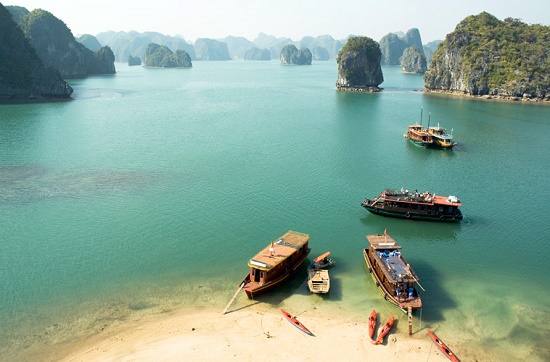 Traveling to the world heritage site – Halong bay may be the desire of many foreign tourists, but they need to know about the best time for travel before leaving for. As for the weather of months here, May-November will bring the warmth and damp while it's fairly cold during winter from December to February. Therefore, the great time for touring to Halong Bay is March-May when the sky is clear, clue, and great for cruising.
Hue
The weather in Hue is also varied, depending on each season. From September to December it's wet, and even heavy rains on October and November can lead to floods. Despite the fact that the dry season lasting from January to August is quite dry, there are still showers in the afternoon with the average temperature up to the mid-thirties.
Dalat
Dalat is a small city located in mountains and about 300 km away from Ho Chi Minh City. Here is an awesome spot for both domestic and international tourists because its weather is not only year-round moderate, but there are also beautiful landscapes. Visiting this place on May – November should be considered because the rainfall will be heavier but colors wonderfully break out everywhere.
Ho Chi Minh City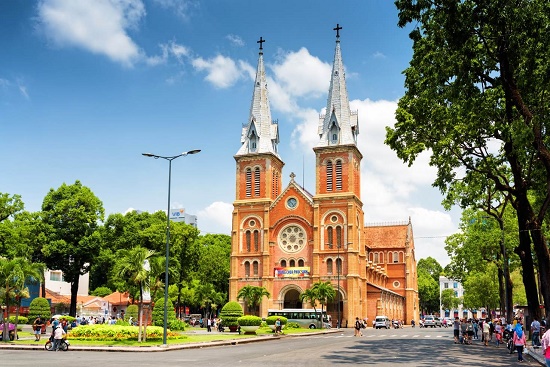 The average temperature in Ho Chi Minh city is about 82°F (28°C), and there are 2 main seasons of the year: wet and dry. For this busy and beautiful city, travel does not rely on season because you will still experience the most wonderful things from a Ho Chi Minh City tour though the tropical downpours come in the afternoon from May to November.
Read more:  Ho Chi Minh City & Cu Chi Tunnel (full day trip) from price $45
---