You have already booked a Mekong Delta tour, haven't you? Now, if you are preparing for the trip tomorrow, here may be what you concern: things to buy in the Mekong Delta to enjoy or bring back as gifts for your family and friends.
Candy
Coconut fudge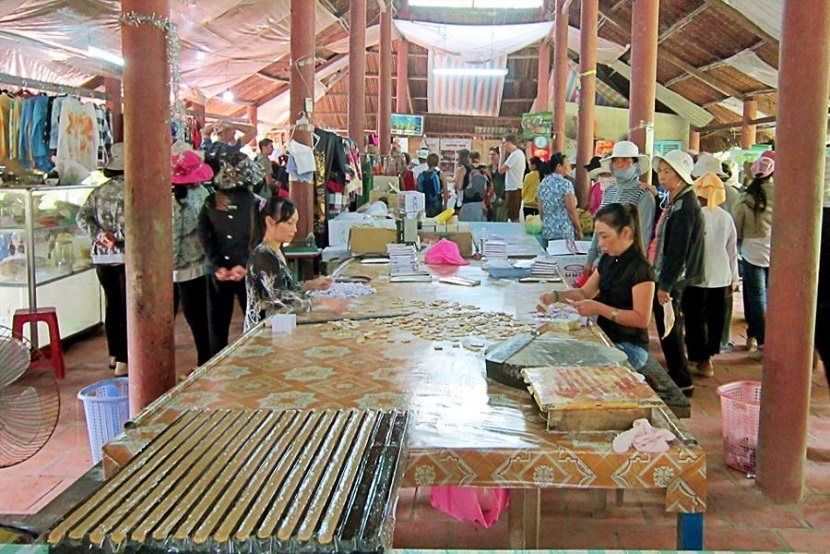 Coconut fudge
Travelling to the Mekong Delta enables you to explore lots of absorbing things even you have never had idea before, one which is to visit a family business specializing in making coconut fudge. And here is exactly where you can buy it as gifts for your friends or family after coming back from the trip to Vietnam. It is tasty, sweet and carries the flavor of coconut milk, enough to attract anyone setting foot in the coconut fudge factory. To make the fudge's aroma more outstanding, the locals often add durians, peanuts, cashew, and the extract of pandan leaves to the mixture before shaping it. Ben Tre Province, supposed to be the kingdom of coconut is home to plenty of fudge factories, and you can make a day trip here to perceive the rural beauty and bring back that coconut specialty.
Banana candy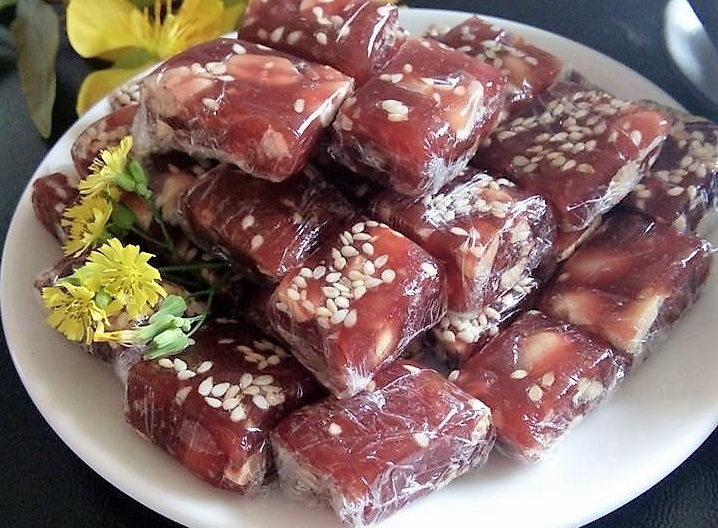 Banana candy
Banana candy from the Mekong Delta will melt the heart of all travelers even at the first time they try it. It is chewy, slightly sweet and tastes banana, ginger, and peanuts, believed to be ingredients right in the countryside. The best idea is enjoying the candy while sipping green tea; the balance of those flavors will get you more and more excited. That is the reason why the candy is normally found in meetings at Tet holiday – the first days of the new year in the Mekong Delta.
Pia cake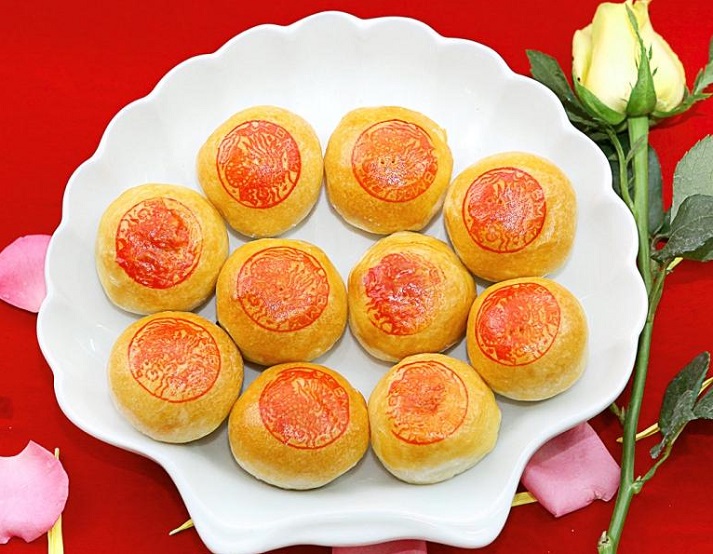 Pia cake
As the most renowned delicacy in Soc Trang Province, Pia cake is definitely put in the list of things to buy in the Mekong Delta. It is so difficult to resist this cake since it is very tender and tasty to stimulate your tongue. The cake is known as the mixture of flour and egg while the filling varies in each type of flavor, which may be coconut cream, mung bean paste, taro, durian, or others. Not different from banana candy, it should be savored with green tea in meetings with your friends.
Typical products
Fruits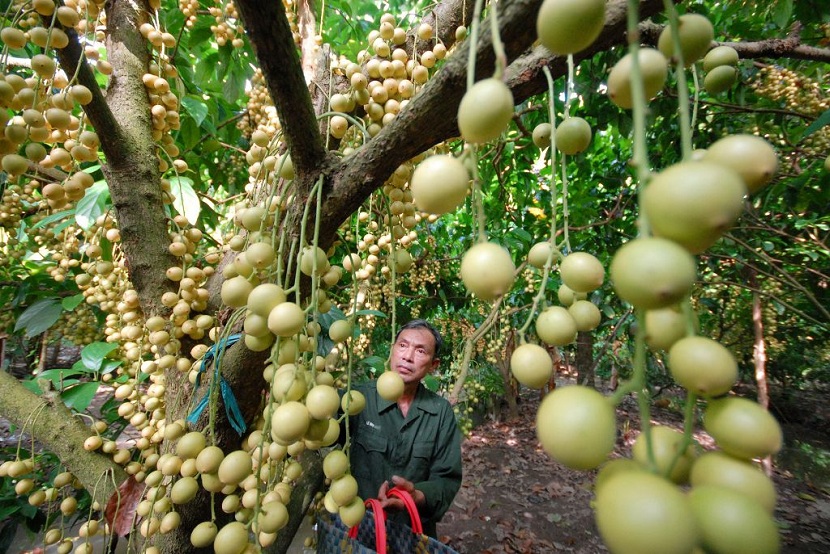 Fruit in the Mekong Delta
Endowed with silty soils from the Mekong Delta River, the Mekong region is rich in tropical fruits and vegetables. After harvesting, the fruits are loaded into small and large boats and transferred to other surrounding areas. If taking a chance to visit some floating market, e.g. Cai Rang or Cai Be, you can buy those fresh fruits which have just been cut from the plantation and enjoy right there.
Serpent alcohol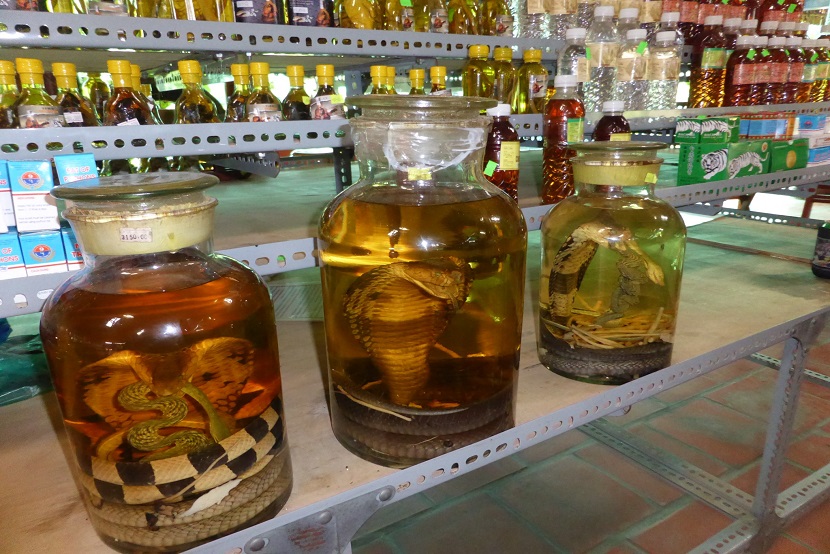 Serpent alcohol in the Mekong Delta
Serpent alcohol is referred to as a valuable type of medicinal liqueur with the greatest benefit of curing osteoarthritis or arthritis. To make it more luscious and easier to savor, you can mix it with your favorite fruit syrups. Hence, do not hesitate to put it in your list of things to buy in the Mekong Delta.
Honey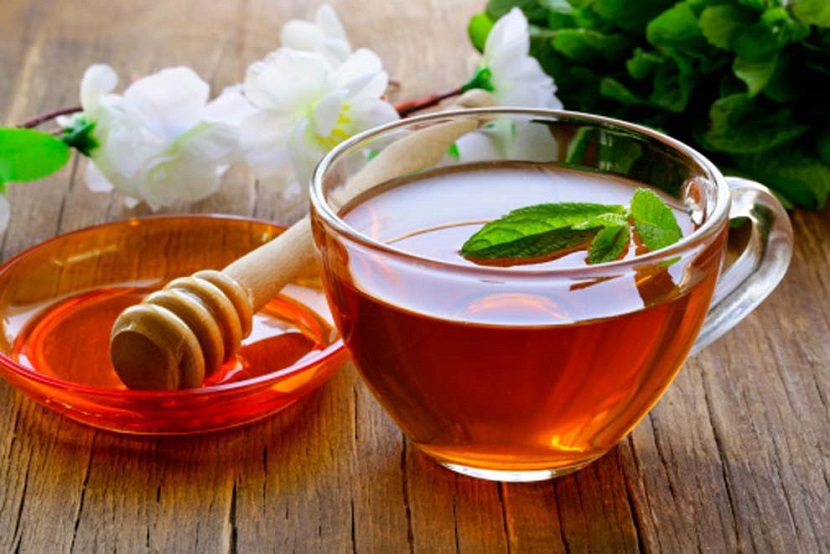 It is good to enjoy honey in the Mekong Delta
The Mekong Delta is a fertile region built up by the Mekong River, which becomes a favorable condition for growing lots of fruit plantations. Hence, beekeeping is also quite common here. Going on a Mekong Delta trip allows you to explore some bee farms and even taste tea with honey. Also, you can get some honey and pollens as the mixture of those two things and water is pretty good to enjoy.
Souvenirs & Handicrafts
Coconut handicrafts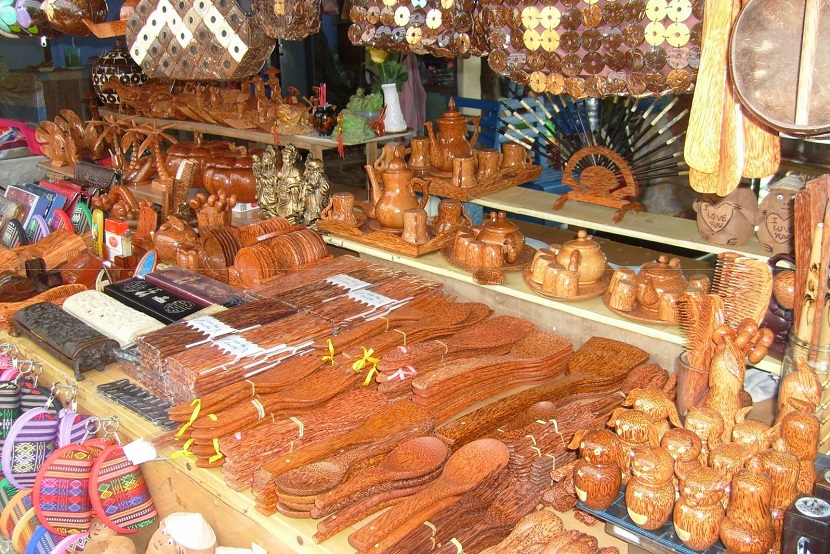 Coconut handicrafts
As said above, there is a place called the kingdom of coconut in the Mekong Delta, so undoubtedly handicrafts made of coconut are also emerging a deserving thing to buy here. In fact, under the clever hands and hard-working of the local artists, those are indeed exquisite crafts with eye-catching patterns which may be ideal gifts for your family and friends.
Vietnamese checkered scarf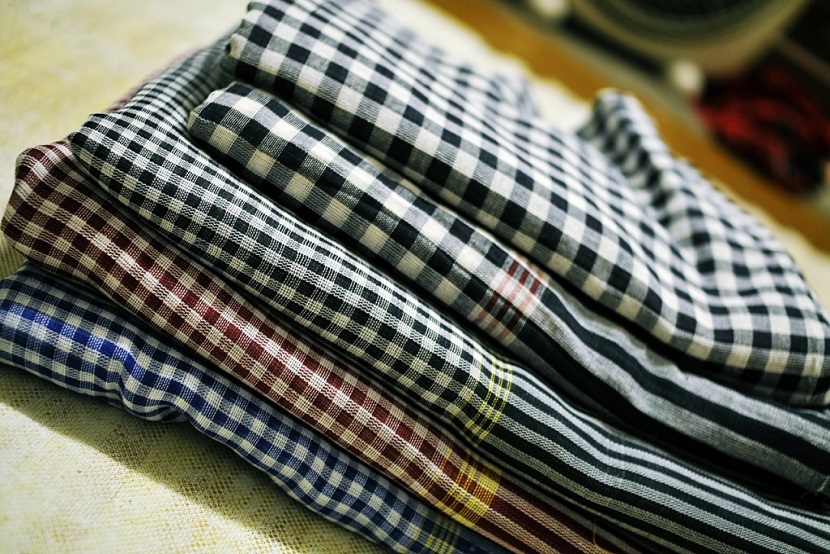 Vietnamese checkered scarf
Vietnamese people call this type of scarf "khan ran" – "khan" means scarf and "ran" means being checkered. The scarf is considered as a part of traditional costume of the people in the south and especially in the Mekong Delta. It is fairly interesting to wear it since it is not only used to shelter from the sunshine, but also gives you a new and special look while traveling to the rural water area.
---