Do not hesitate to start a couple trip to Vietnam when you are getting worried about the most awesome place for your honeymoon. Here are some nice suggestions on where to go in Vietnam for those who wish to have the sweetest experiences in such a trip.
Da Lat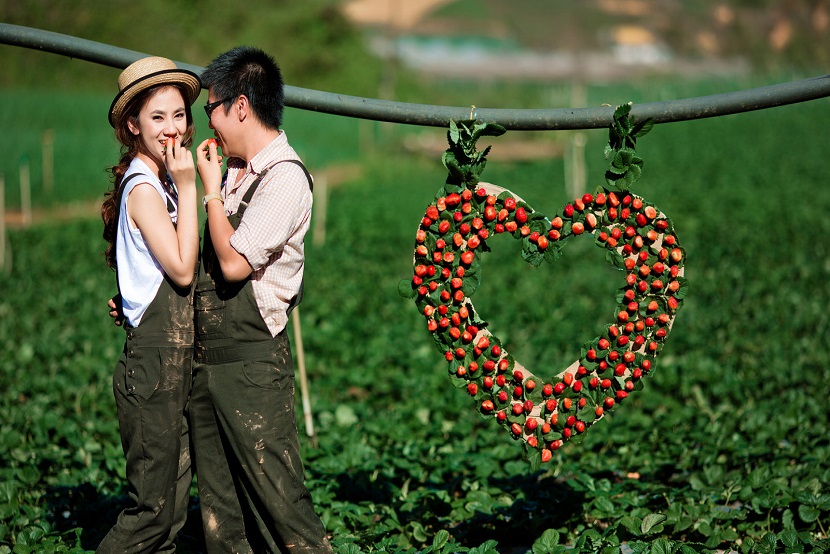 Dalat City of love
One of the romantic getaways for couples wishing a honeymoon in Vietnam is Da Lat City, where the weather is wonderful like spring at all times. That is the reason why the place is also called Dalat City of love. The most crucial reason for easily falling in love with the city is that it is full of emerging French-architectural villas and colorful farms of flowers, strawberries, and vegetables, creating the totally ideal background for beautiful couple photos. Additionally, there are also other poetic landscapes for both of you to explore during your honeymoon in Vietnam.
Hon Tam (Tam Island) – Nha Trang
Hon Tam (Tam Island) – Nha Trang for a couple trip
It is no exaggeration to say that Hon Tam – Nha Trang is like the picture stepping out from James Bond Film. While the island's beauty has drawn lots of travelers from other places, resorts and five-star hotels are emerging to meet their travel demand. Furthermore, bungalows here are all designed to have great sea views, absolutely perfect for relaxing and chilling out. It is indispensable to experience water activities for a day trip to Hon Tam, which are interestingly for couples, such as a boating tour, or a helium balloon tour.
Ly Son Island – Quang Ngai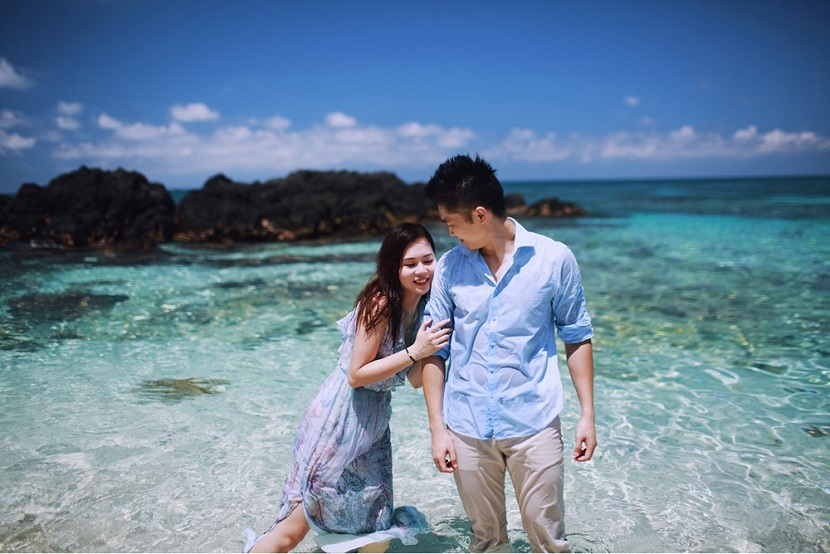 Ly Son Island – Quang Ngai for a couple trip
With the area of 10 square kilometers, Ly Son Island is situated 24 kilometers away from the mainland. Let's see why it is supposed to play a crucial and potential role in the province's tourism development. Although it is compact to travel, Ly Son is renowned for stunning and charming white sand and blue and clean water. Not only do travelers enjoy the mighty natural beauty, but also visit temples and pagodas with the special architecture. For a couple craving for a honeymoon to the island, let's hire a motorbike to dip themselves in romantic garlic fields, fabulous seascapes, and savor unique specialties here. It is amazing for a couple trip.
Da Nang – Hue _ Hoi An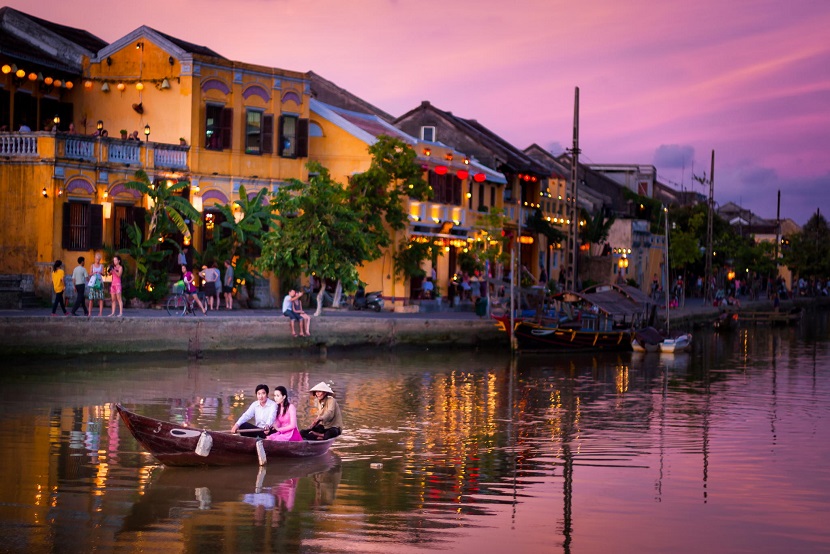 Hoi An ancient town for a couple trip
Coming to Da Nang, Hue, Hoi An – remarkable travel destinations in the Middle Vietnam, each couple will realize that those are indeed ideal for their honeymoon. They can enjoy sweet moments together at the top of the mountain, in a poetic forest, at the riverside, at a striking beach, or in the ancient town. Obviously, it is hard to ignore some of the outstanding attractions, such as Minh Mang Tomb, Tu Duc Tomb, Khai Dinh Tomb, Thien Mu Pagoda, Dong Ba Market, the Imperial City, Purple Forbidden City, and My Son Sanctuary.
Halong Bay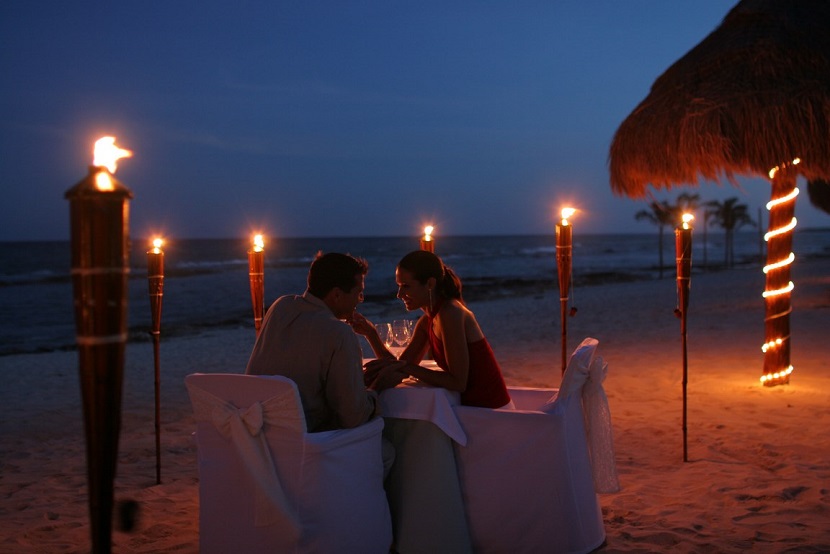 Halong Bay is perfect for couples
There is nothing greater than leisurely cruising on the Halong sea to gaze into the splendid scenic perspectives. It is utterly perfect for couples to immerse together into the calm ambiance, magnificent scenery, and turquoise cool water. Your love will be warmed up much more when both of you walk side by side on a stunning beach full of twinkling candles; it is surely the most beautiful image on the earth in the eyes of many people.
Sapa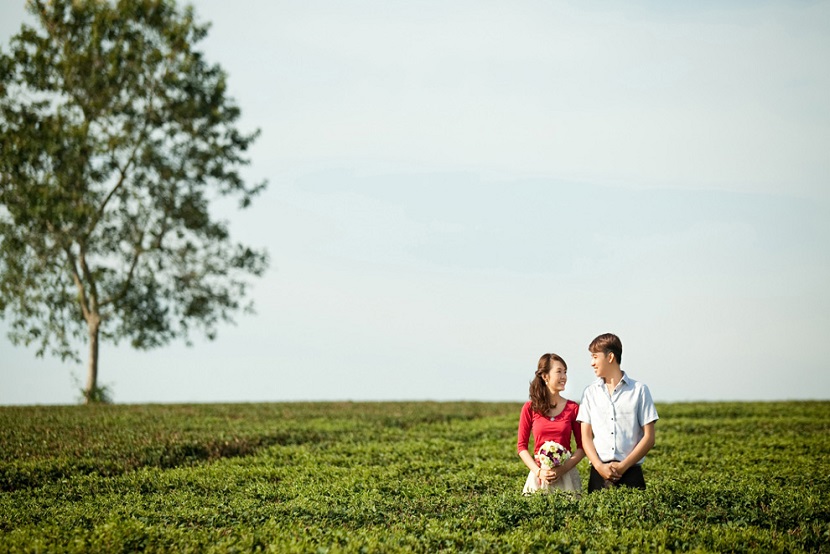 Sapa for a couple trip
It is possible to assert that Sapa is the honeymoon paradise for newly married couples. Travelling here, they can hold their hands to experience the fanciful mountainous landscapes and perceive the cool ambience, which will bring back the sweetest memories in their life. Not only that, what enhance the value for their trip is to discover unique cultural features of the Vietnam's ethnic communities and taste irresistible cuisines here.  Why do not you choose it as a point to mark the bond between both of you in the rest of your life? It clearly deserves your couple trip.
---